Djibouti, 15 November 2019
—Just before the end of its deployment with Operation ATALANTA on Tuesday, the Commander of the Spanish ship (ESPS) Canarias and a representation of the ship's staff visited l'École de la Nativité in Djibouti.
Approximately 1,100 students between the ages of 4 and 11 years old study at l'École de la Nativité. The ESPS Canarias crew provided the students with various school supplies, clothing, food and a private donation on behalf of the ship. This donation will be used primarily to cover the academic expenses of children whose families do not they have the necessary means to cover it on their own.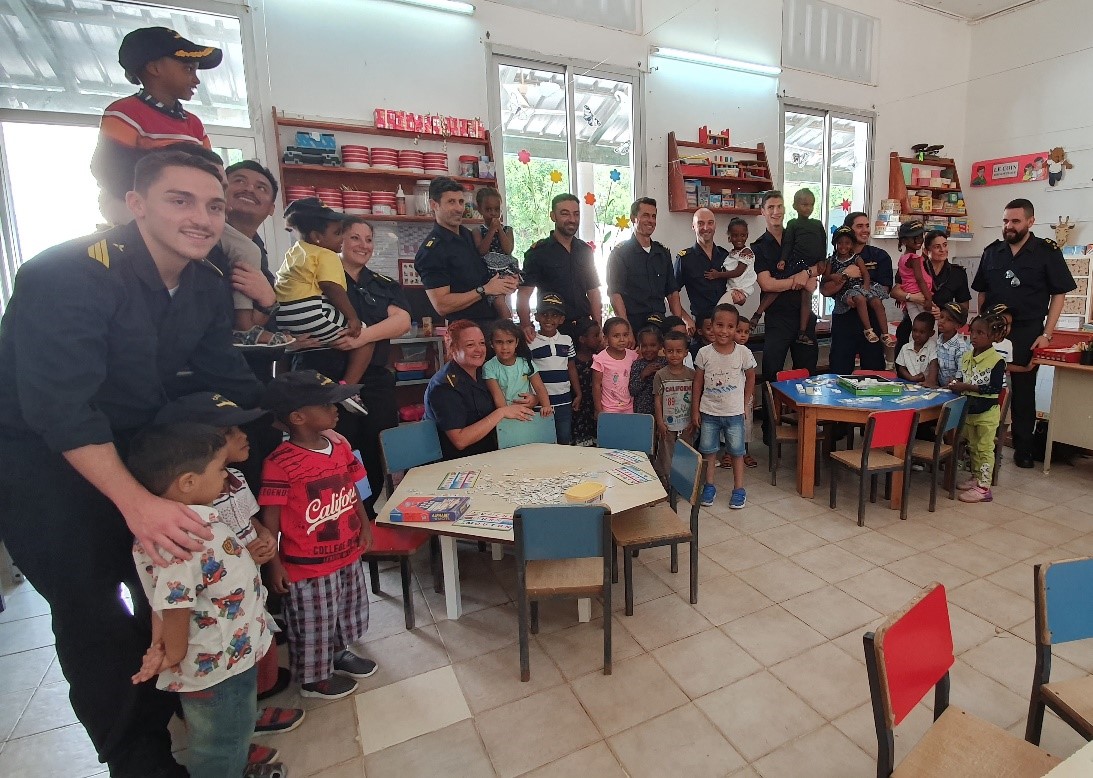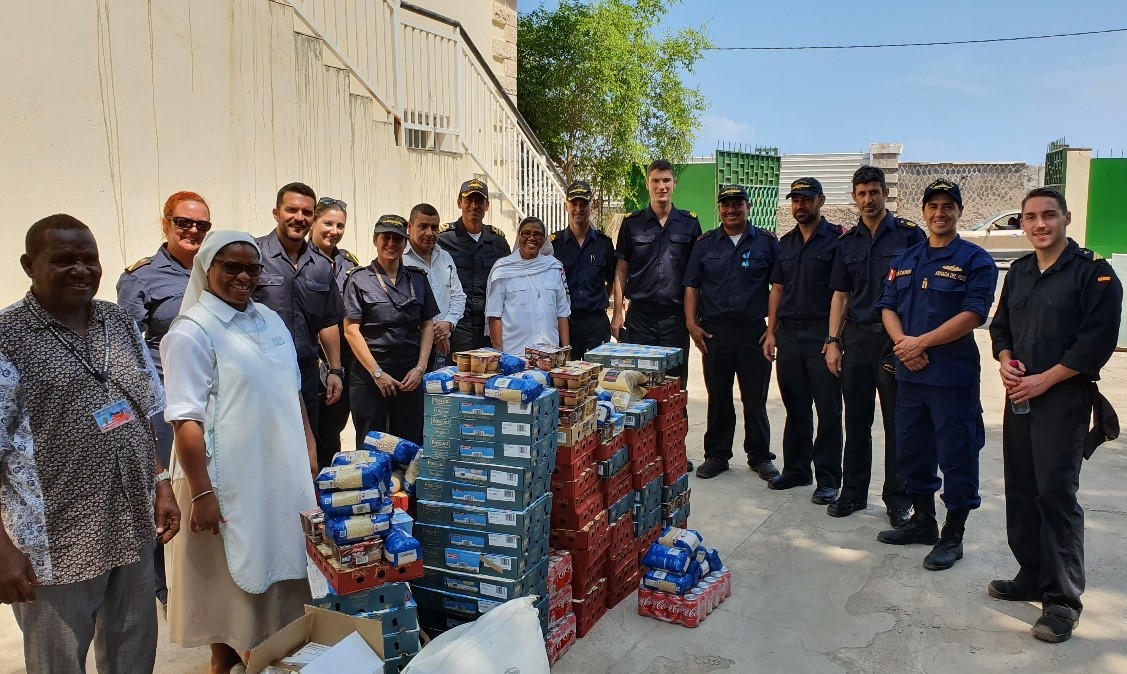 The director of the school gave the Canarias crew a tour of the school, which many consider the most prestigious in the city.
The visit to the school was a very rewarding experience for the ESPS Canarias crew. The occasion upheld the tradition of Navy ships that, upon arriving to port in Djibouti, contribute to children's right to quality education.