Despite World Pandemic and after passed strict security protocols based on quarantine periods and testing, the EU NAVFOR Somalia Operation ATALANTA 34
th
FHQ started its embarked rotation on 3
rd
may 2020. Force Commander, Spanish Navy Rear Admiral Ignacio Villanueva Serrano supported by his international Staff commands a force currently composed of Frigate Numancia (Flag Ship, Spanish Navy), Frigate Bergamini (Italian Navy), the Spanish Maritime Patrol Aircraft P3-M and the German Maritime Patrol Aircraft P3-C and Spanish Unmanned Aerial Systems.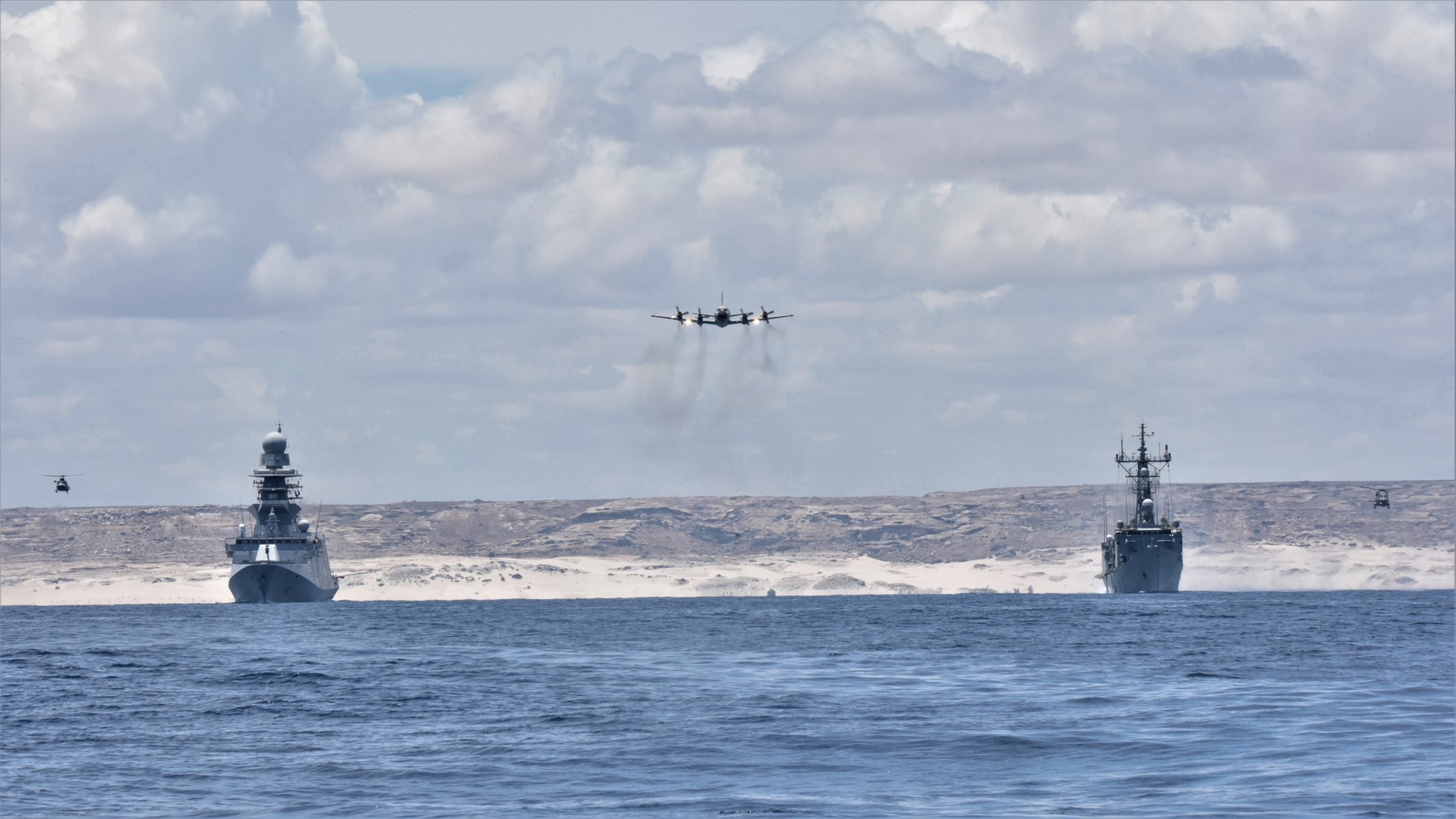 Real Admiral Ignacio Villanueva Staff composed by 21 people is already fully integrated with the Flag Ship Crew, Spanish frigate F-83 "Numancia" which will be replaced next June by her sister frigate F-81 "Santa Maria".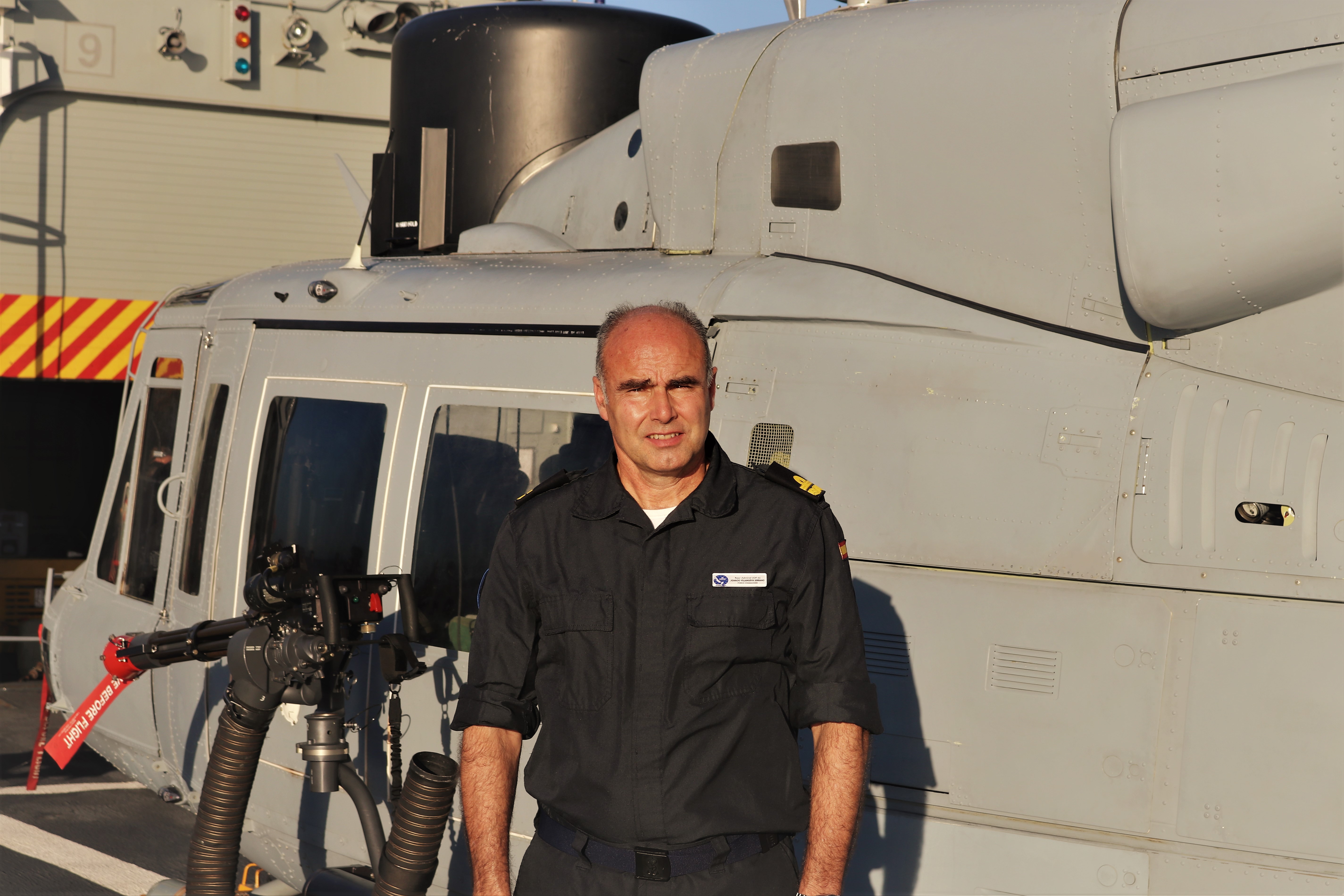 This international staff led by Spain is a combination of six different nations: Italy, Serbia, Montenegro, Germany, South Korea and Spain. Italy is covering Chief of Staff, Personnel and Logistic Officers and one Battle Watch Assistant. Serbian and Montenegro Navy has contributed with one Battle Watch Captain each one. Germany has provided the Intelligence Assistant. Legal Advisor, Current Operations Officer, Future Operations Officer and Intelligence Officer comes from the Spanish Navy. Last but not least, the post of Influence Operations Officer is occupied by South Korea Navy.
EUNAVFOR ATALANTA has been fighting piracy during latest eleven years, demonstrating the ability and the commitment of European Union to work along many different nations in the maritime domain. An outstanding example is South Korean Navy which, after years of periodic and fundamental contribution, has now occupied the very important staff position of Influence Operations Officer. This shows once more the strength and cohesive of international maritime community to maintain security in this very important Ocean.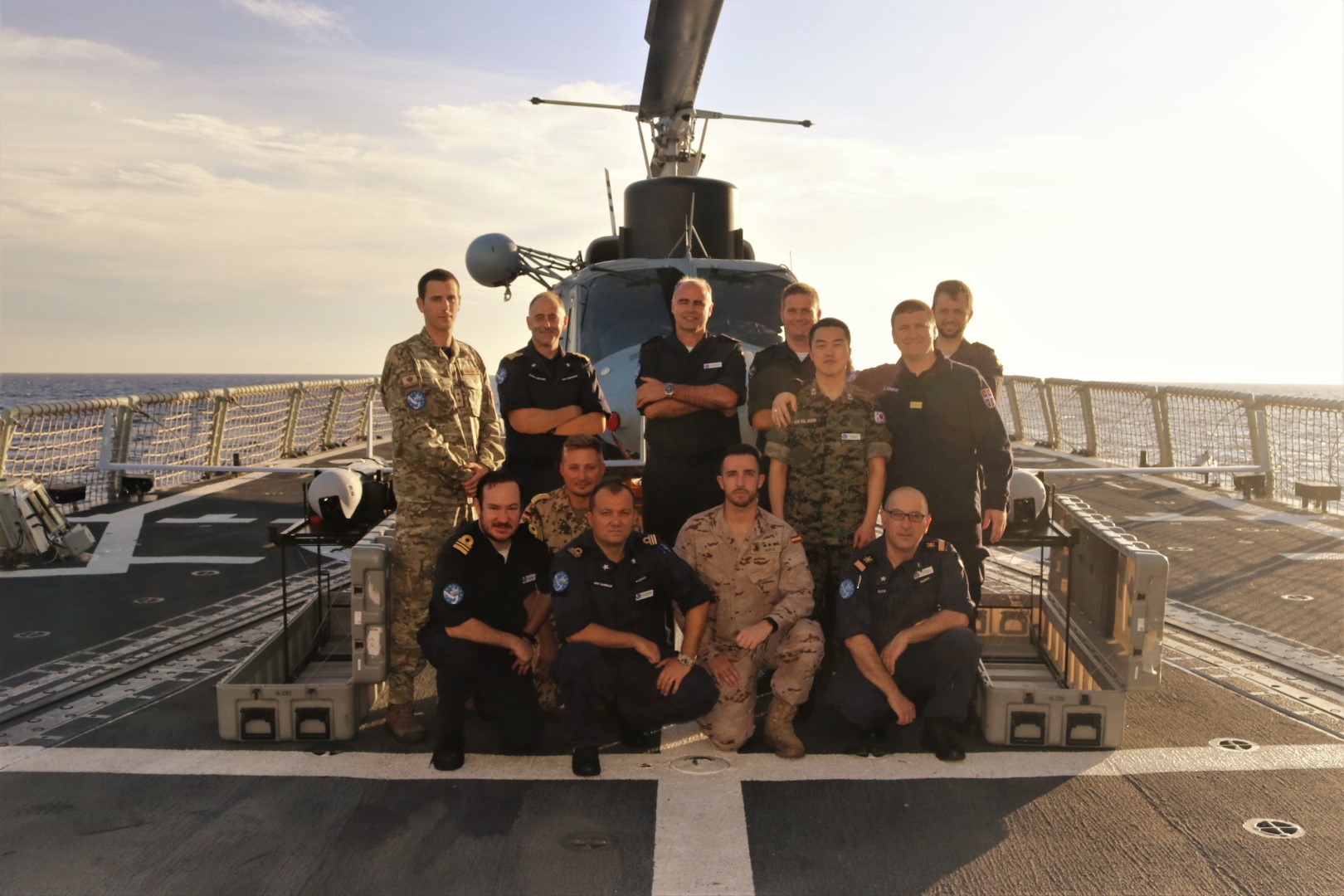 In addition, Real Admiral Villanueva commands the "Spanish Supported Staff" composed by nine double hatted people from Numancia Crew: Public Affairs Officer, Medical Advisor, Air Operations Officer, Communication and Information Systems Officer, two Battle Watch Assistants and one Battle Watch Captain. It is planned that these roles will be assumed by officers from next Flag Ship Frigate Santa Maria in June.
From now on and until its future takeover by Italy next August, the 34
th
Rotation is at full capability in order to protect World Food Program Ships and to deter and repress piracy at sea around the Gulf of Aden, the Horn of Africa and the Somali Basin. Despite Pandemic which implies much limited rest for crews during port visits, European Union and friend Navies will unrelenting sailing through the Region to provide maritime security.