In various meetings with key partners in Mogadishu, the new Force Commander became familiarized with international stakeholders acting in Somalia.
Mogadishu, 1 August 2019--On 31 July 2019, Force Commander of EU NAVFOR Somalia Operation ATALANTA, Rear Admiral Armando Paolo Simi arrived in Mogadishu with members of his staff. R. Adm. Simi's two-day stay in the Somali capital included visits with the Heads of Missions EU CAP SOMALIA and the Military Training Mission (EUTM) SOMALIA, Operation ATALANTA's two EU sister missions. 
EU CAP Somalia is a civilian mission that supports Somalia in developing self-sustaining capacities for the improvement of maritime security. EUTM Somalia trains, mentors and advises authorities on the ground in Somalia to develop stability, prosperity and security in the region. Together, EU NAVFOR Somalia, EU CAP Somalia and EUTM Somalia comprise the three security and defence missions of the EU's Integrated Approach to Somalia's security challenges.
Over the course of their stay, the EU NAVFOR representatives also had the opportunity to meet with the EU Ambassador in Somalia Nicolas Berlanga, the head of US Military Coordination Cell (MCC) in Mogadishu and representatives of World Food Programme (WFP) and Food and Agriculture Organization of the United Nations (UNFAO).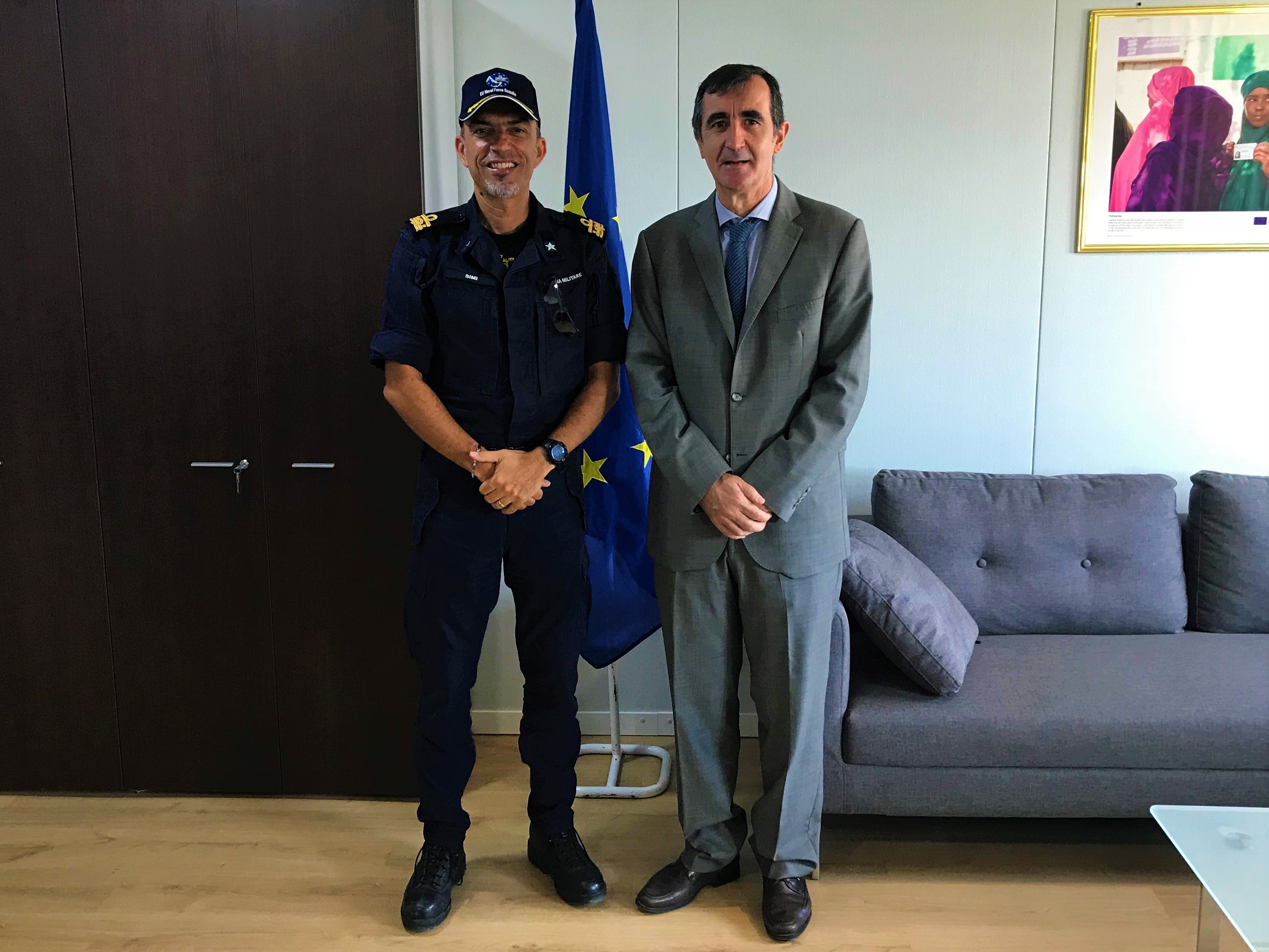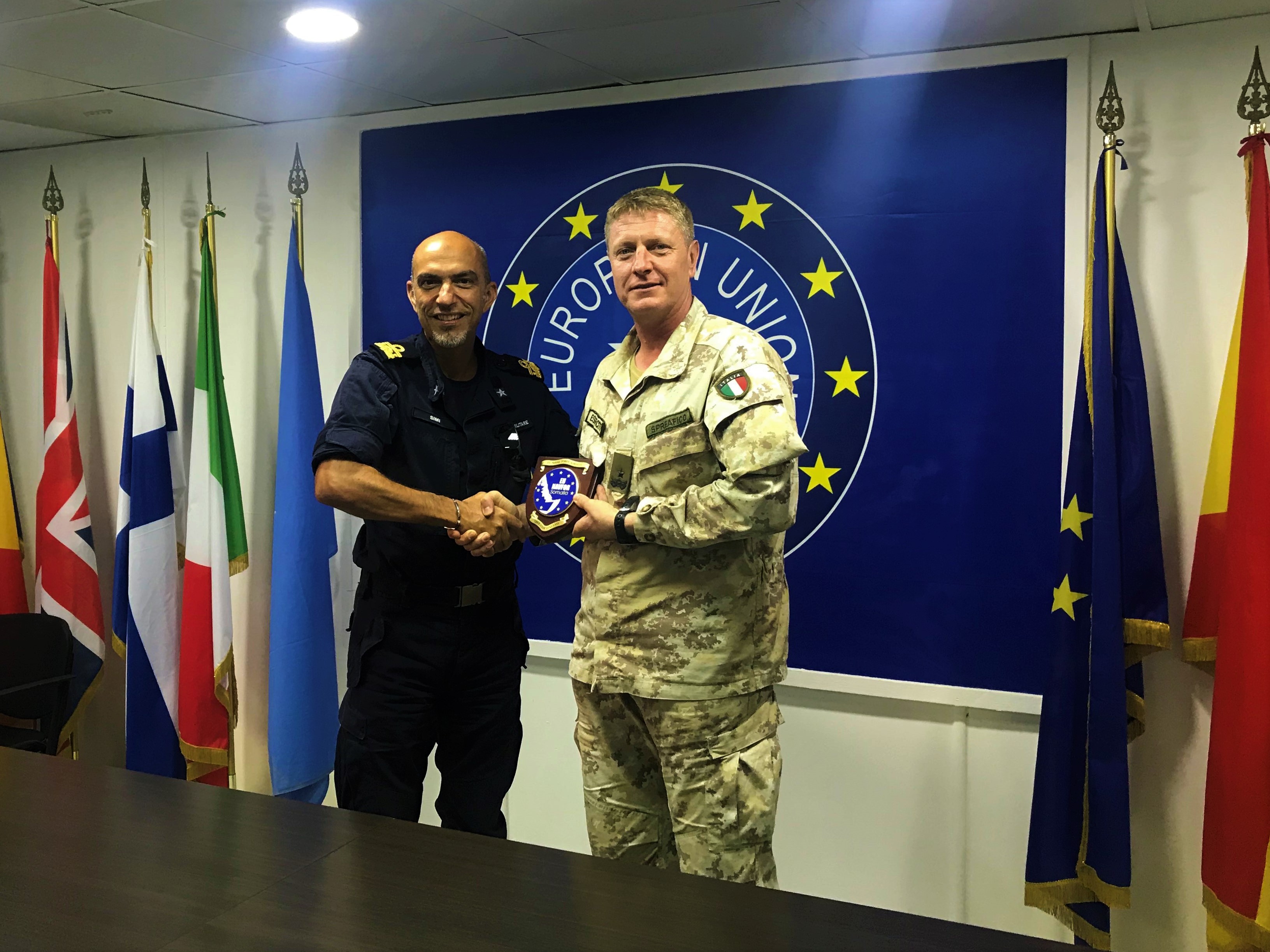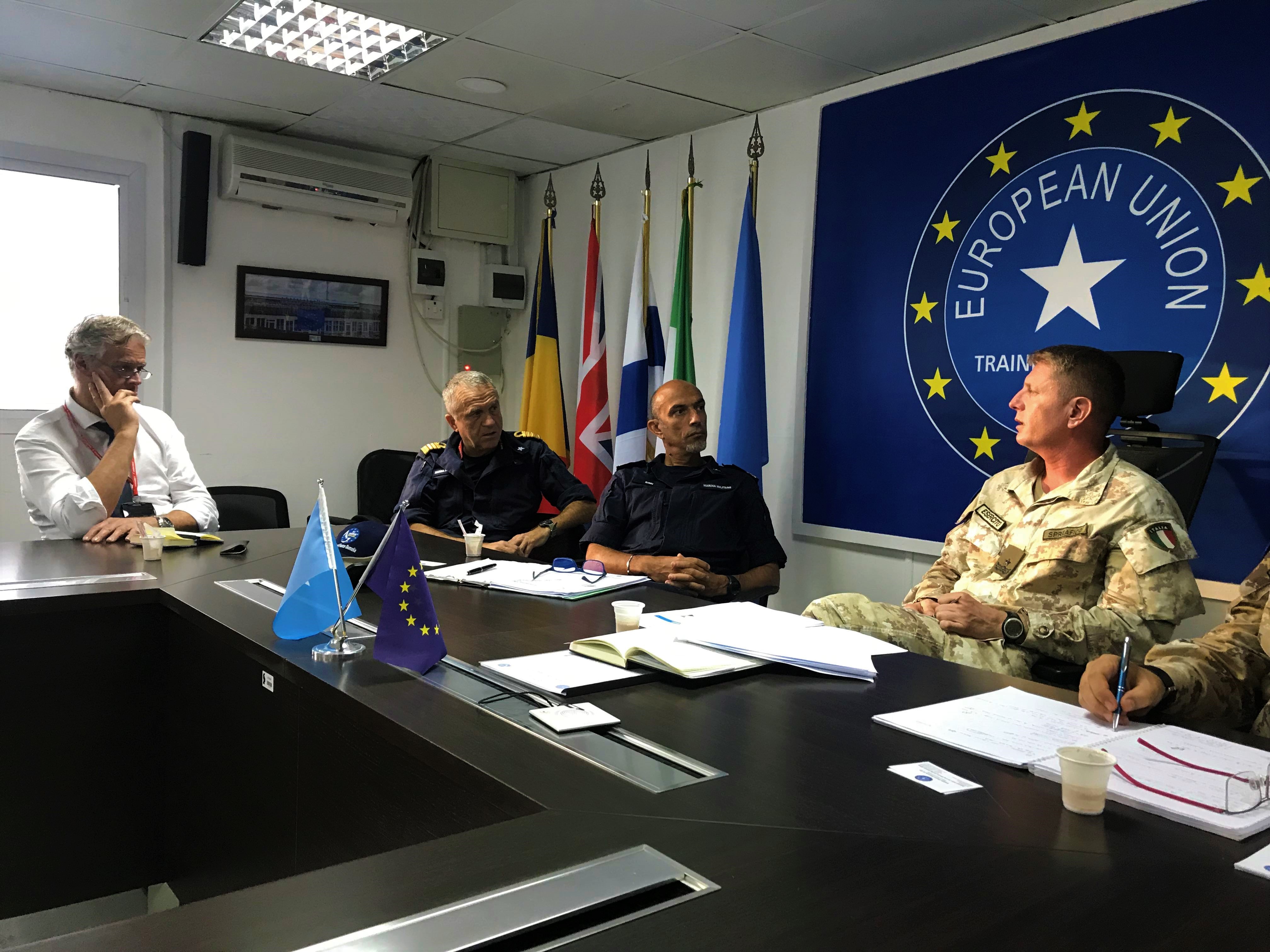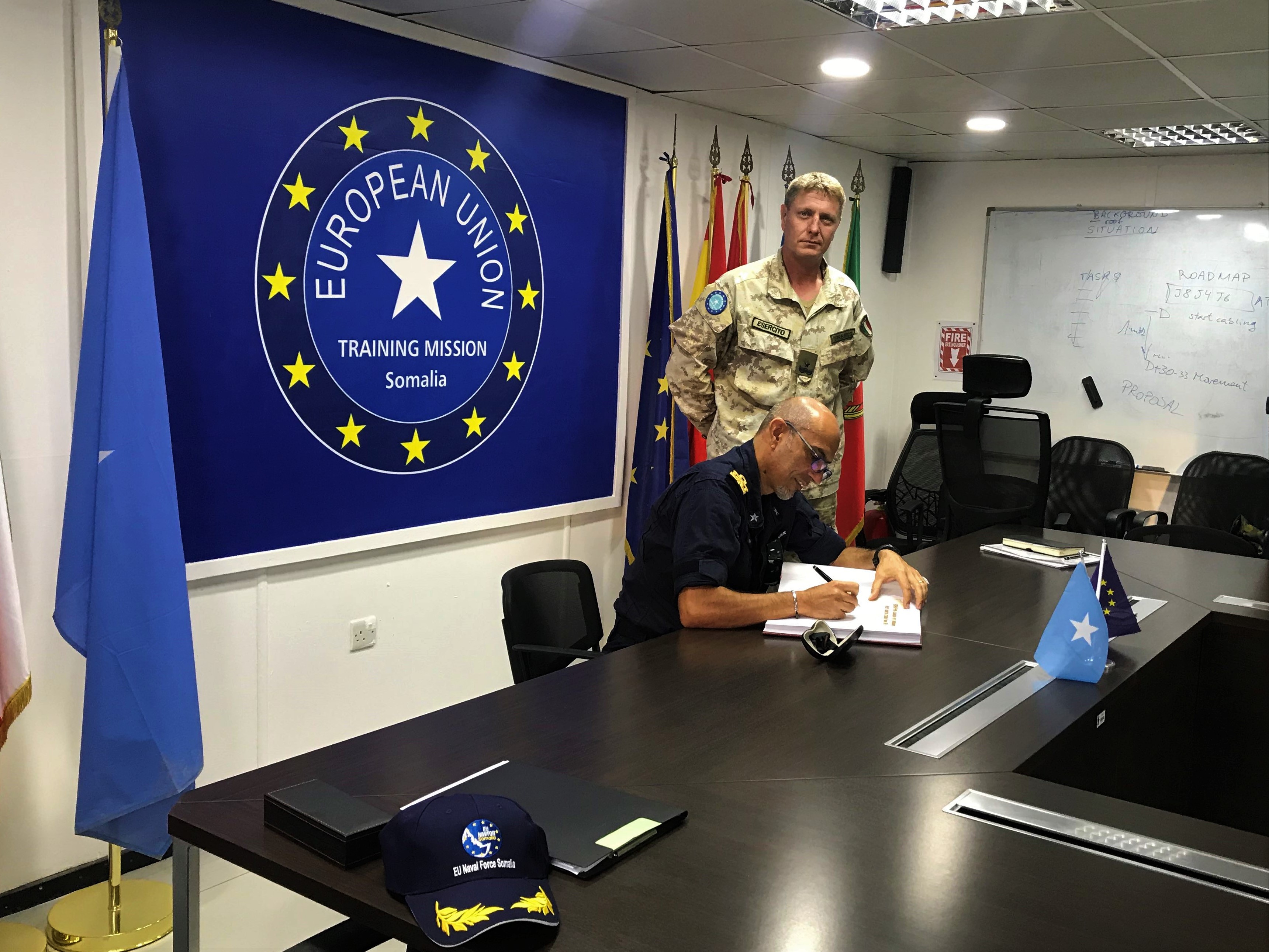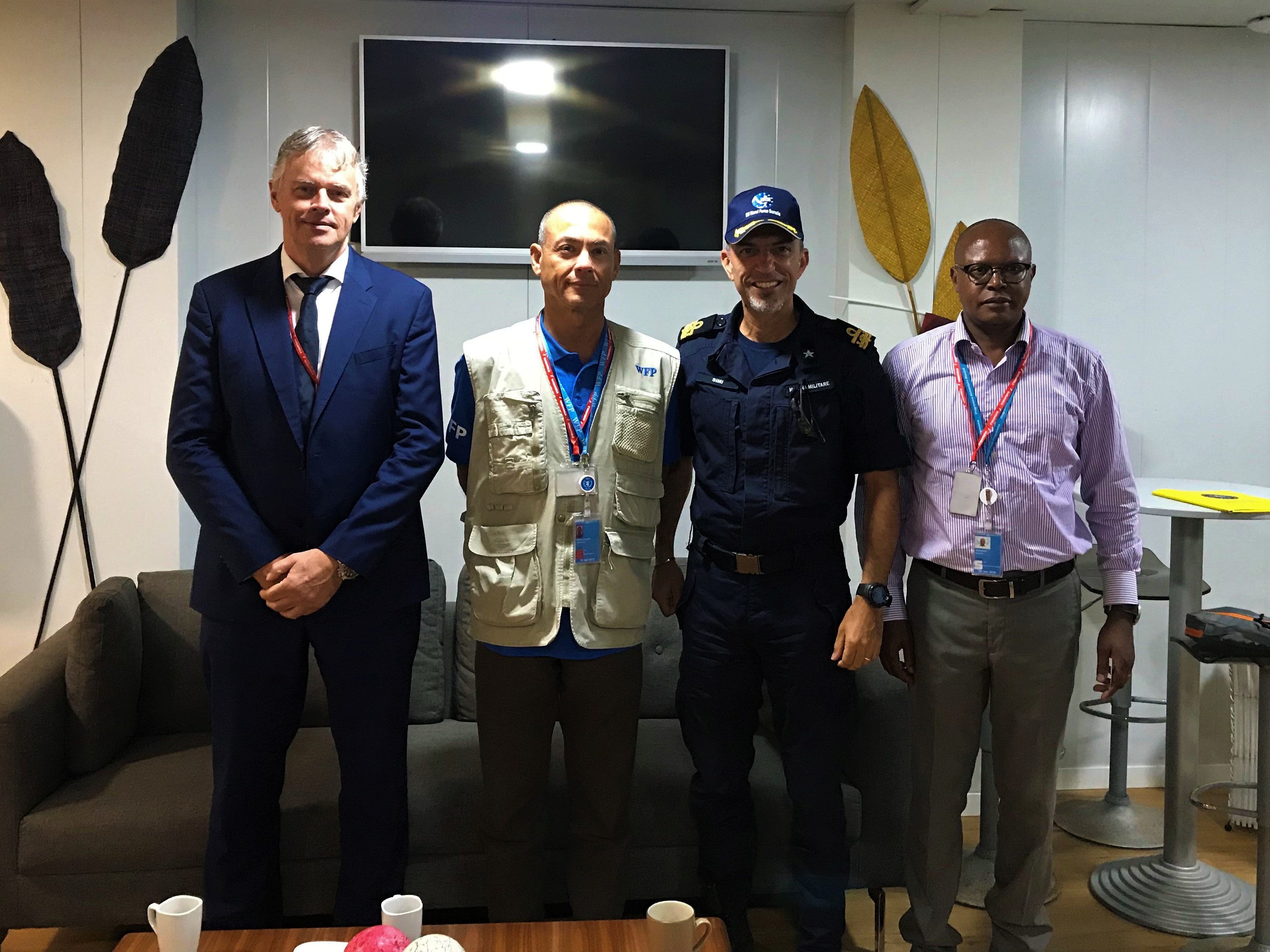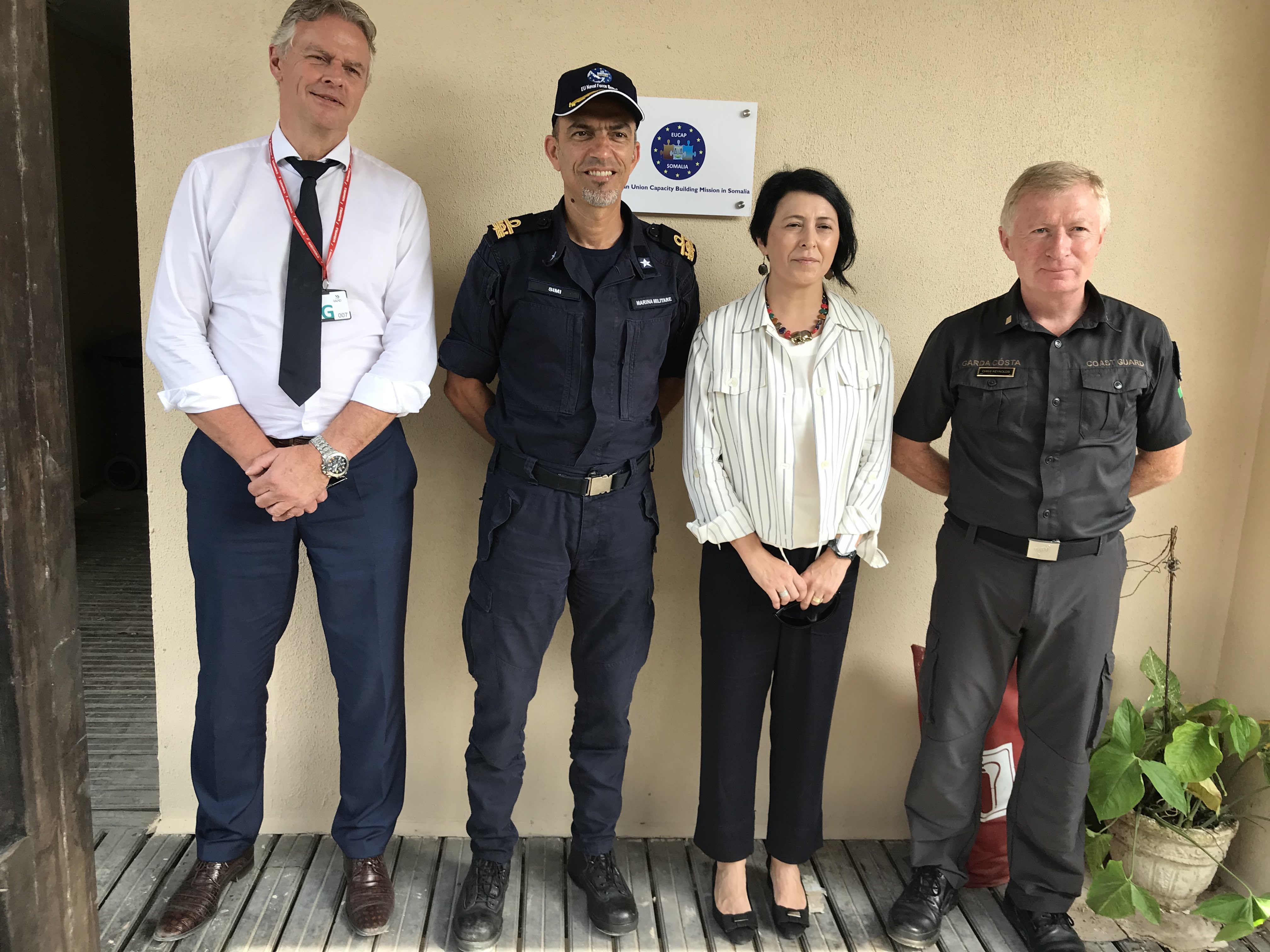 Each meeting in Mogadishu was very positive, and helped familiarize the new Force Commander with the international stakeholders acting in Somalia. The engagements EU NAVFOR conducts with regional partners are key elements in strengthening maritime security in the Area of Operations. Protecting vulnerable shipping and deterring and repressing piracy off the Somali coast remain EU NAVFOR's main priorities.