The new trimaran Bajamar Expess of the Fred Olsen Express commercial ferry company traveling from Australia towards the Canary Islands requested support of EU NAVFOR Somalia Operation Atalanta for the transit through the International Recommended Transit Corridor.
The European Union launched the European Union Naval Force ATALANTA (EU NAVFOR) in December 2008 within the framework of the European Common Security and Defence Policy (CSDP) and in accordance with relevant UN Security Council Resolutions (UNSCR) and International Law.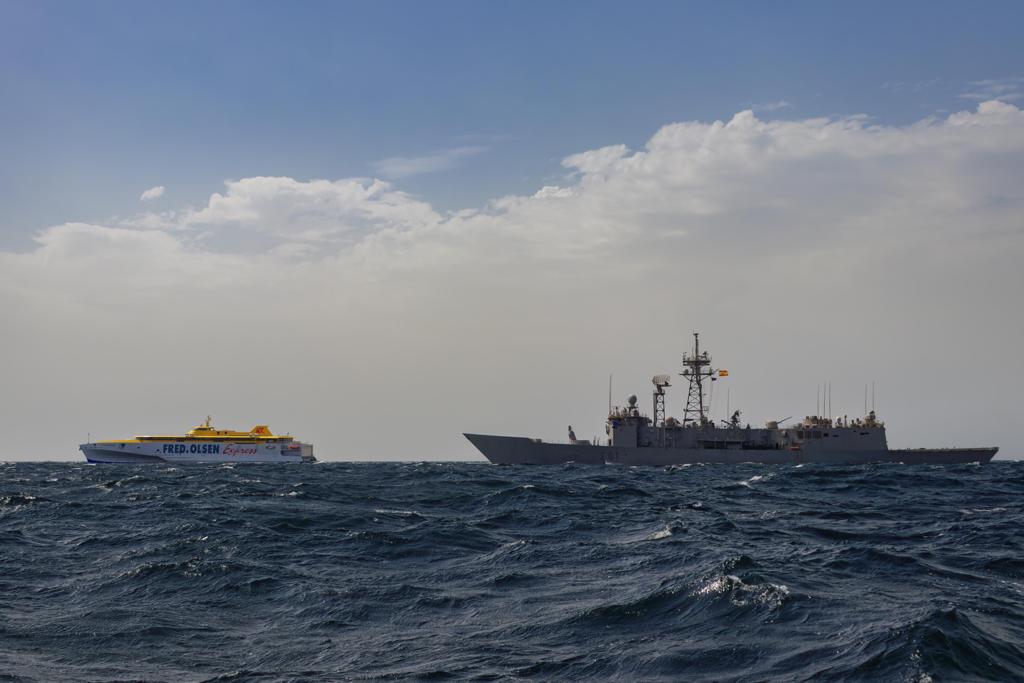 EU NAVFOR operates in an Area of Operations that covers the Southern Red Sea, the Gulf of Aden and a large part of the Indian Western Ocean.
In addition to deterring piracy and contributing to the free flow of commerce, Operation ATALANTA's mandate includes monitoring of fishing activity off the coast of Somalia, protecting vessels of the World Food Programme (WFP) and African Union Mission in Somalia (AMISOM) and supporting other EU missions and international organisations working to strengthen maritime security and capacity in the region.
The composition of EU NAVFOR changes constantly due to the frequent rotation of units and varies according to the monsoon seasons in the Indian Ocean. However, it typically comprises approximately 600 personnel, 1–3 Surface Combat Vessels and 1-2 Maritime Patrol Aircrafts.
After two days crossing under close monitoring of Spanish frigate ESPS Santa Maria, currently in direct support of Operation Atalanta, the Bajamar Express left the High-Risk Area today at 20:30 PM