Last 14 of July, Special Advisor for Industry Relations Mr Simon Church represented EU NAVFOR Somalia Operation Atalanta at a webinar on the State of Maritime Piracy in 2019. Mr Church was accompanied by an Intel representative and Joint Operation Centre Coordinator Lt CDR Diego Canovas Canovas.
Stable Seas, a program of One Earth Future, together with UNODC's Global Maritime Crime Programme hosted the webinar on the wake of the latest annual report on maritime piracy launch. The webinar included the presentation of the report and a panel on "What have we learned from 10 years of global counter-piracy efforts?" The attendees included national bodies, high representatives of the shipping industry, government representatives, security institutes and academia representatives from several universities bodies.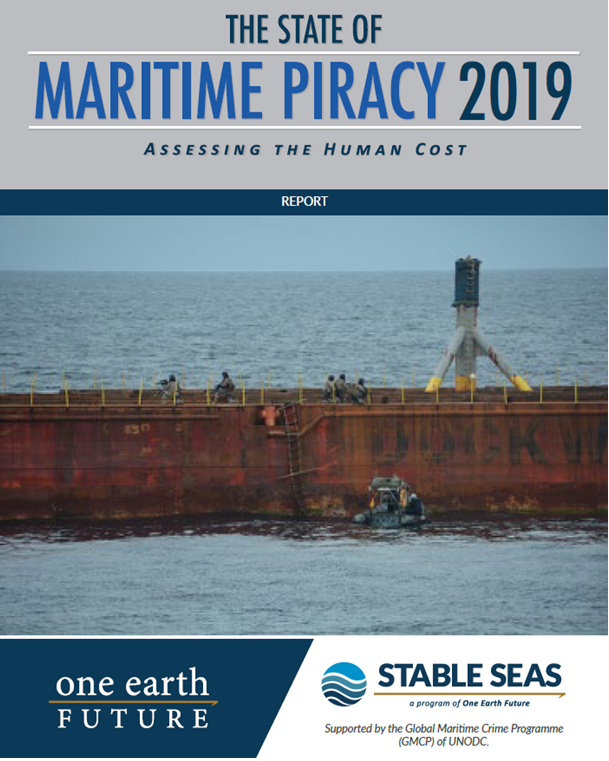 Mr Church provided some insights on how the future and the evolution of piracy is perceived, based on EU NAVFOR Somalia's 11 years of operating a counter-piracy naval operation in the Horn of Africa. In this vein, he stressed the main pillars on which the success of EU NAVFOR Somalia rests, as well as its challenges.
In a panel of representatives from Interregional Coordination Centre Yaoundé, Information Fusion Centre-Indian Ocean Region hosted by India and US Coast Guard, Mr Church briefly defined cooperation and coordination with military and industry partners as the way to make progress in fighting maritime piracy, while the main challenge remaining is the need to adopt a comprehensive approach.
The panel discussion also raised the important question of the transferability of the Indian Ocean Counter-Piracy model to the Gulf Of Guinea. The security conditions in the region are restricting the progress of capacity building ashore in terms of maritime security law enforcement and political instability, and the COVID-19 pandemic constitutes an additional burden for the region.
EU NAVFOR Somalia can be considered as a reference for other regions of the World, where piracy is still a threat, and it is fully committed to promoting cooperation of stakeholders around freedom of navigation, a common issue so essential for the welfare of nations.