Salalah, 21 January, 2020—This week, personnel on board EU NAVFOR Somalia Operation ATALANTA's ESPS Victoria carried out two days of exercises with the Japan Maritime Self-Defense Forces (JMSDF) on board the Japanese Ship (JS) Harusame. The exercises follow recent meetings in Salalah, Oman between Operation ATALANTA Force Commander Commodore Vizinha Mirones and JS Harusame Commanding Officer, Cdr. Oshima Teruhisa.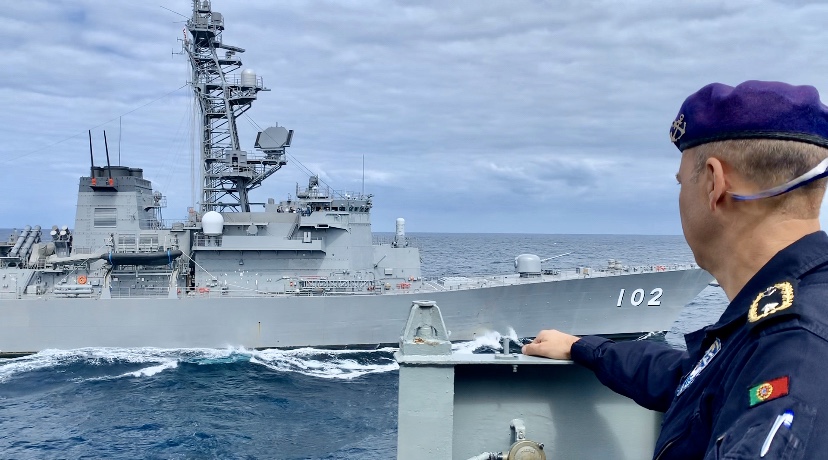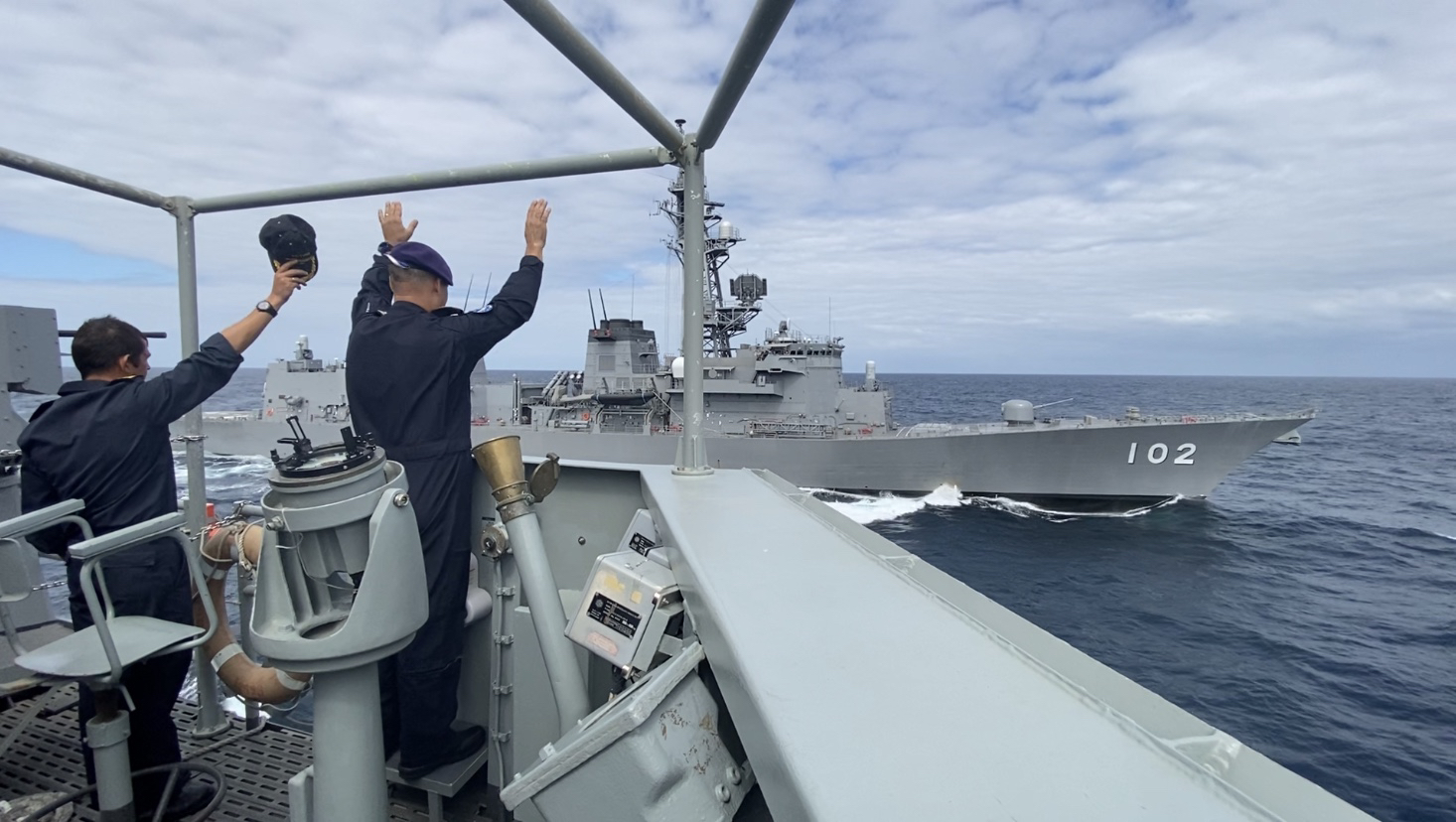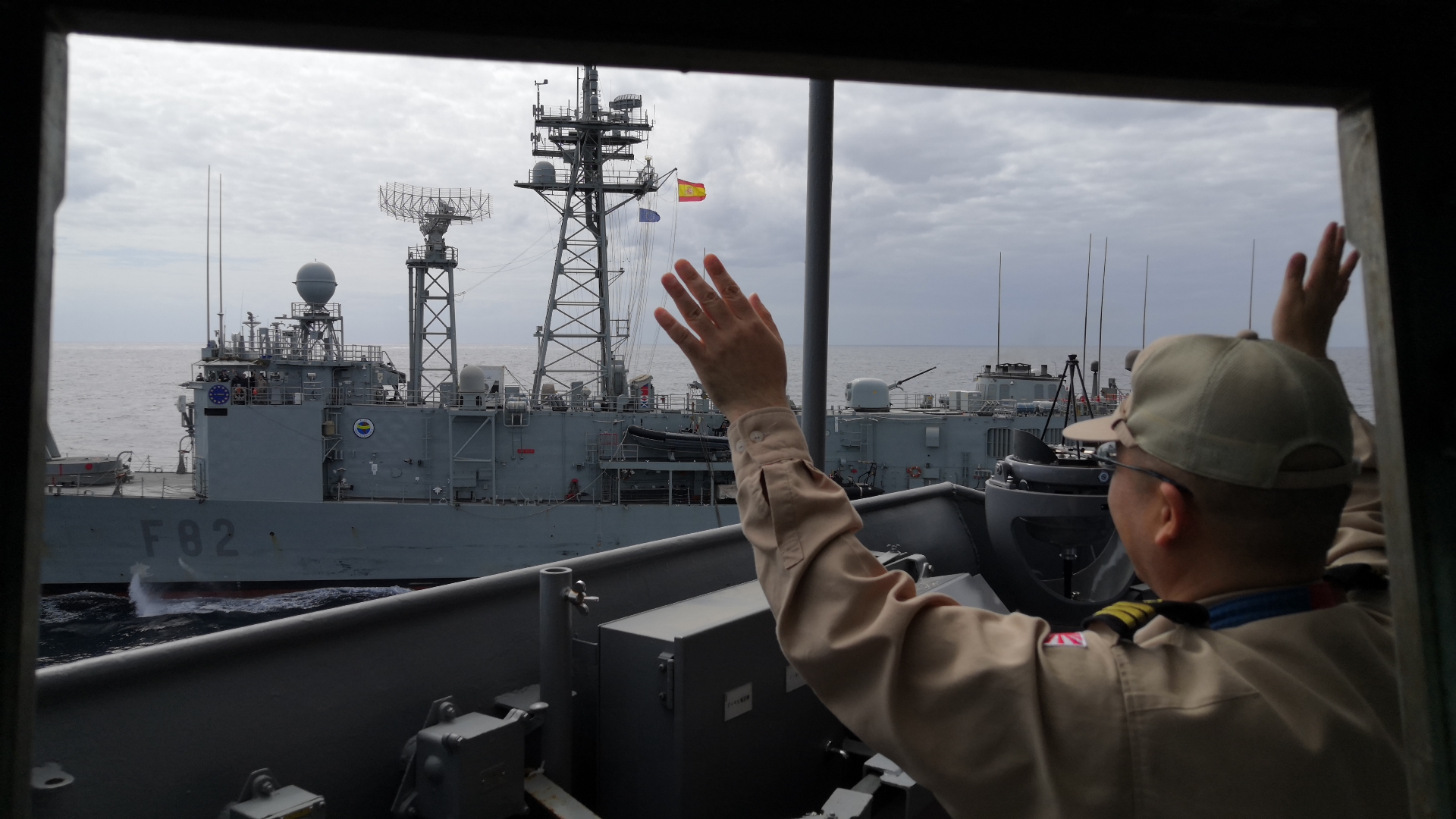 Operation ATALANTA Force Commander Cmdr. Vizinha Mirones exchanges greetings with Japan Maritime Self-Defense Forces during a Passing Exercise with the Japanese Ship Harusame.
The forces came together to practise various joint exercises and trainings, including boarding exercises while ported in Salalah, passing exercises at sea, and additional exercises involving the JS Harusame's helicopter. These activities are crucial to strengthen the efficiency of tactical procedures between EU NAVFOR Somalia and regional actors like JMSDF.
EU NAVFOR Somalia is always eager to cooperate with actors present in the waters off the Horn of Africa, and Japan has been a key partner for ATALANTA for many years. The Cooperation Concept for ATALANTA (COCOA) emphasizes the importance of these types of engagements with key actors in the region. COCOA is a mechanism that Operation ATALANTA developed to increase synergies with regional states and military actors present in the region.
As the context of maritime security in the region evolves, the cooperation concept aims to help Operation ATALANTA and its partners complement each other's efforts to counter piracy and criminal activity at sea in a pragmatic and flexible, but predictable way.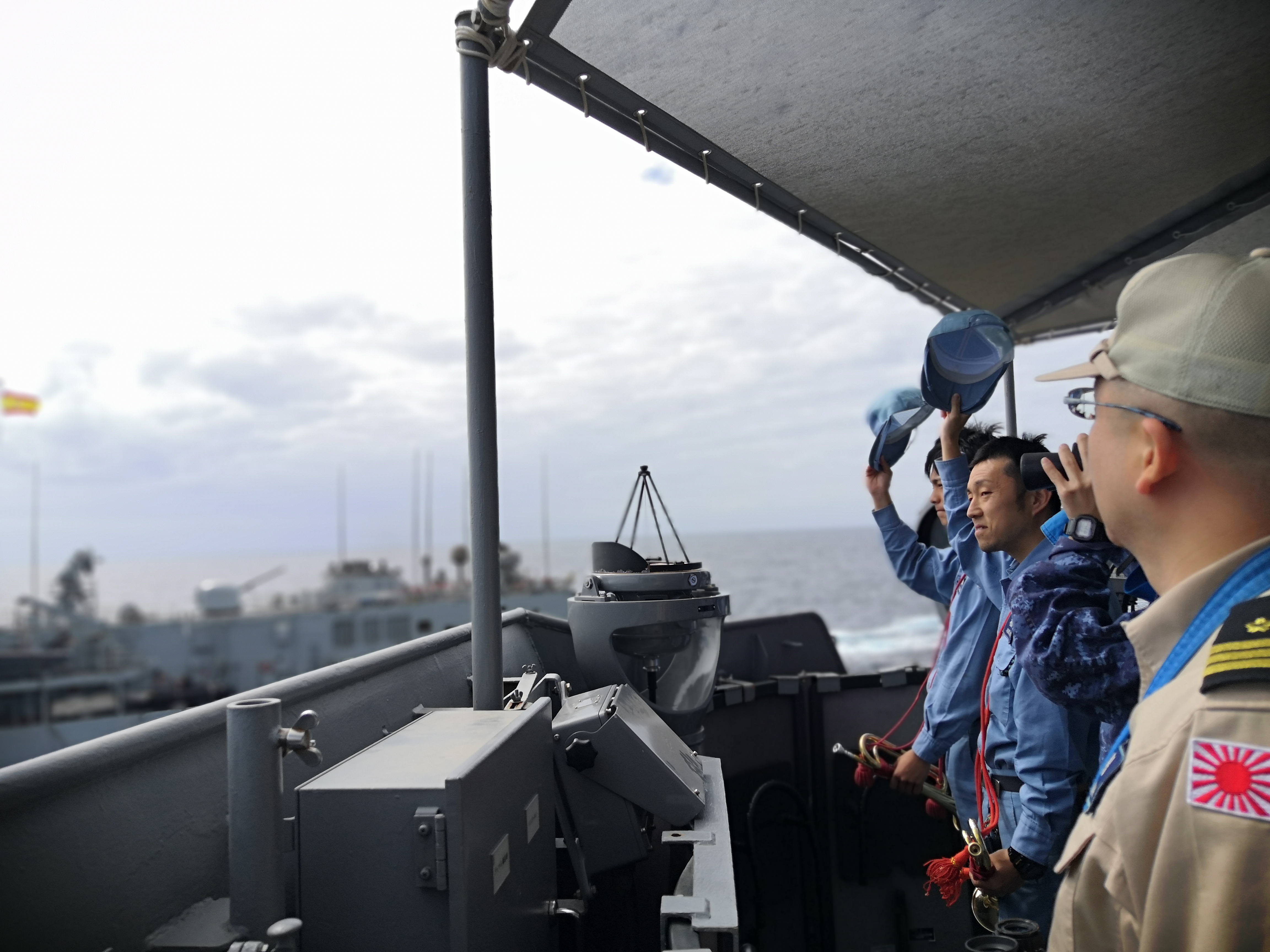 Thank you to Japan Maritime Self-Defense Force for the continued, much-valued cooperation!