Rota, 22 November 2019—Spain's Minister of Foreign Affairs, European Union and Cooperation, Josep Borrell, visited EU NAVFOR Somalia Operation ATALANTA's new, multinational Operation Headquarters (OHQ) of the European Union (EU) at the Naval Base in Rota this past week. During a visit to the Spanish multi-purpose carrier, Juan Carlos I, Mr. Borrell took the opportunity to also visit the OHQ and gain insight on the strategic direction of the counter-piracy operation.
Operation ATALANTA Commander, Major General Antonio Planells led Mr. Borrell through a tour of the headquarters and other personnel briefed Mr. Borrell on the current situation of the operation. When the visit concluded, Mr. Borrell signed the OHQ Book of Honour.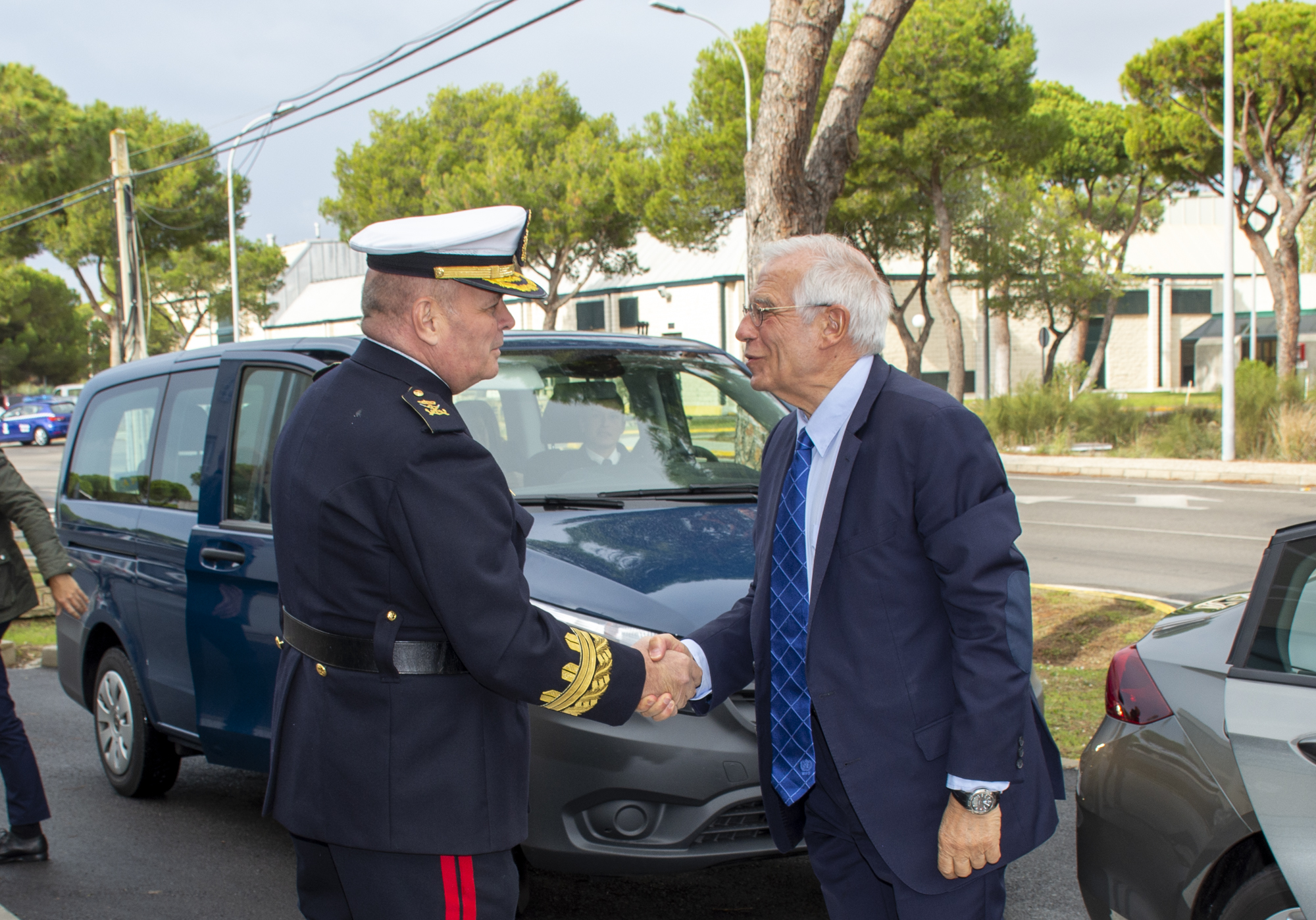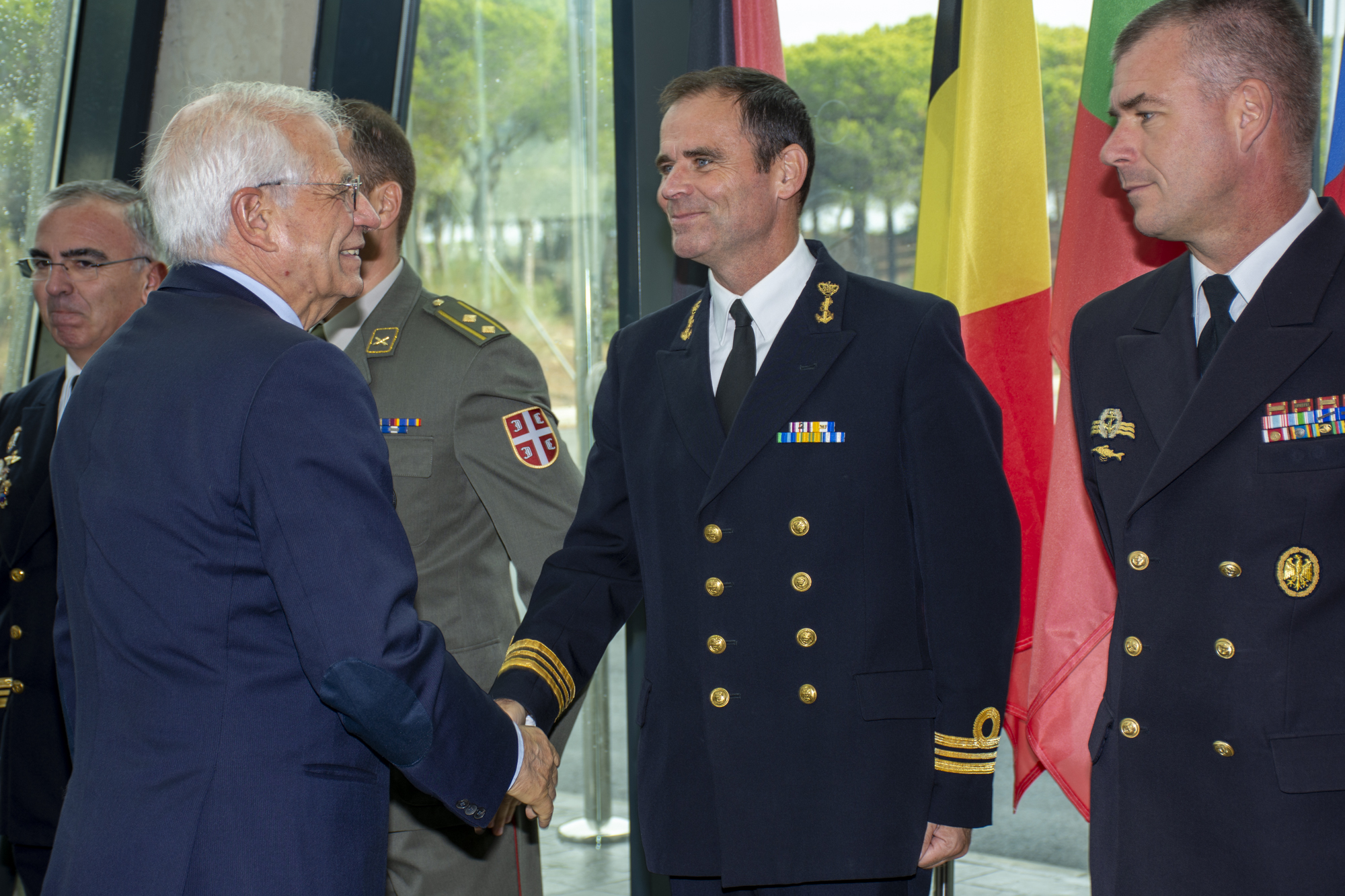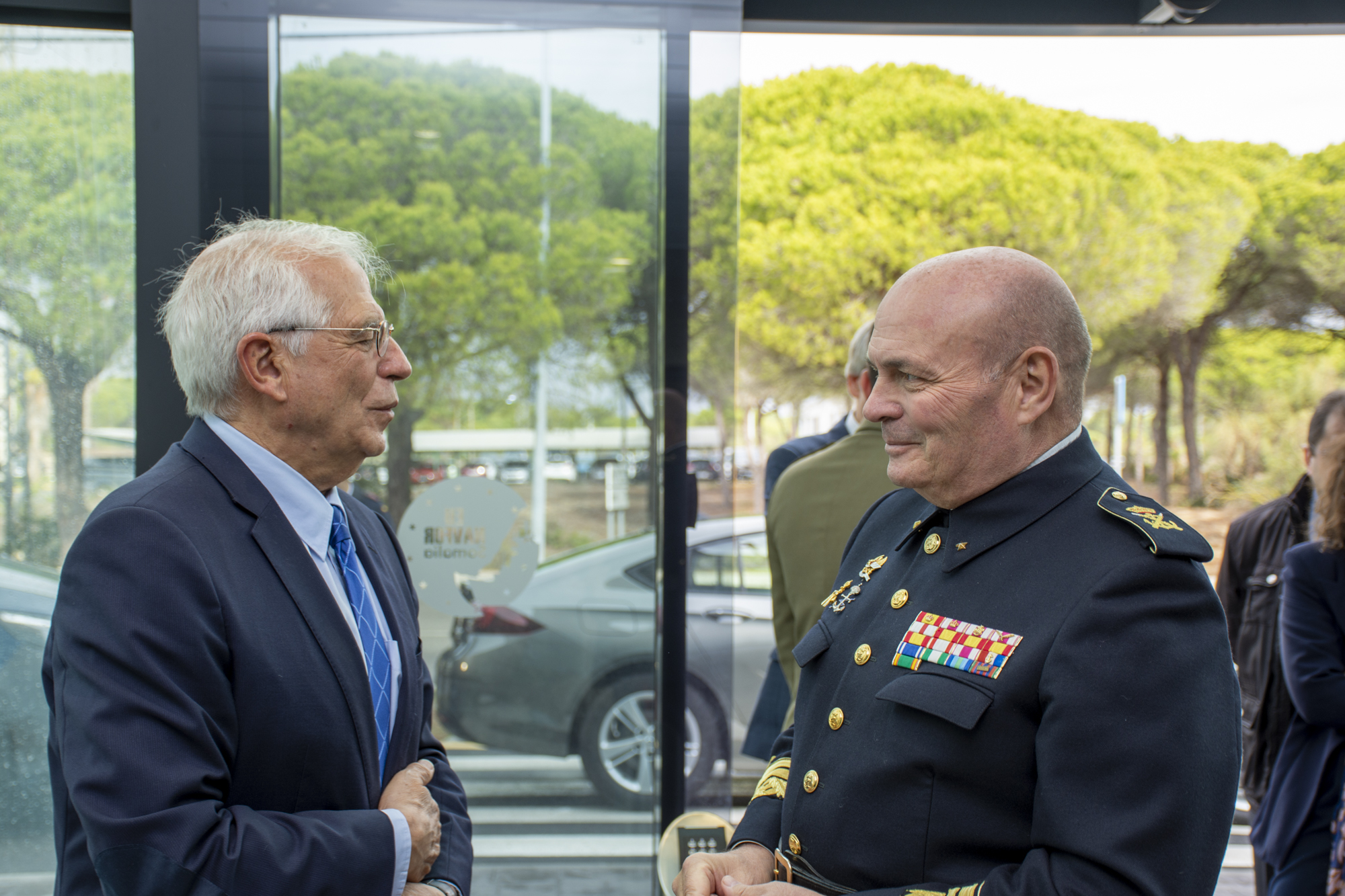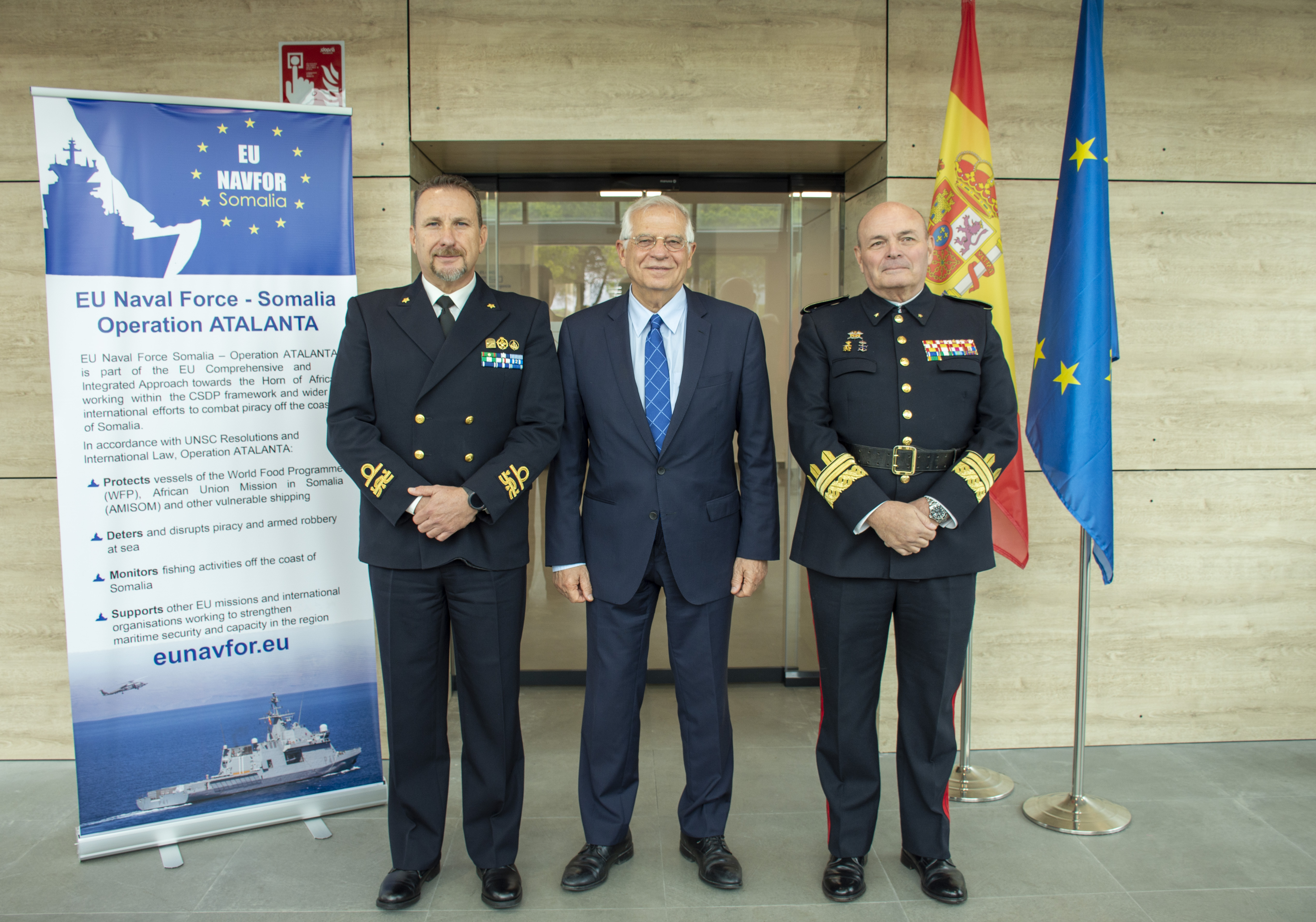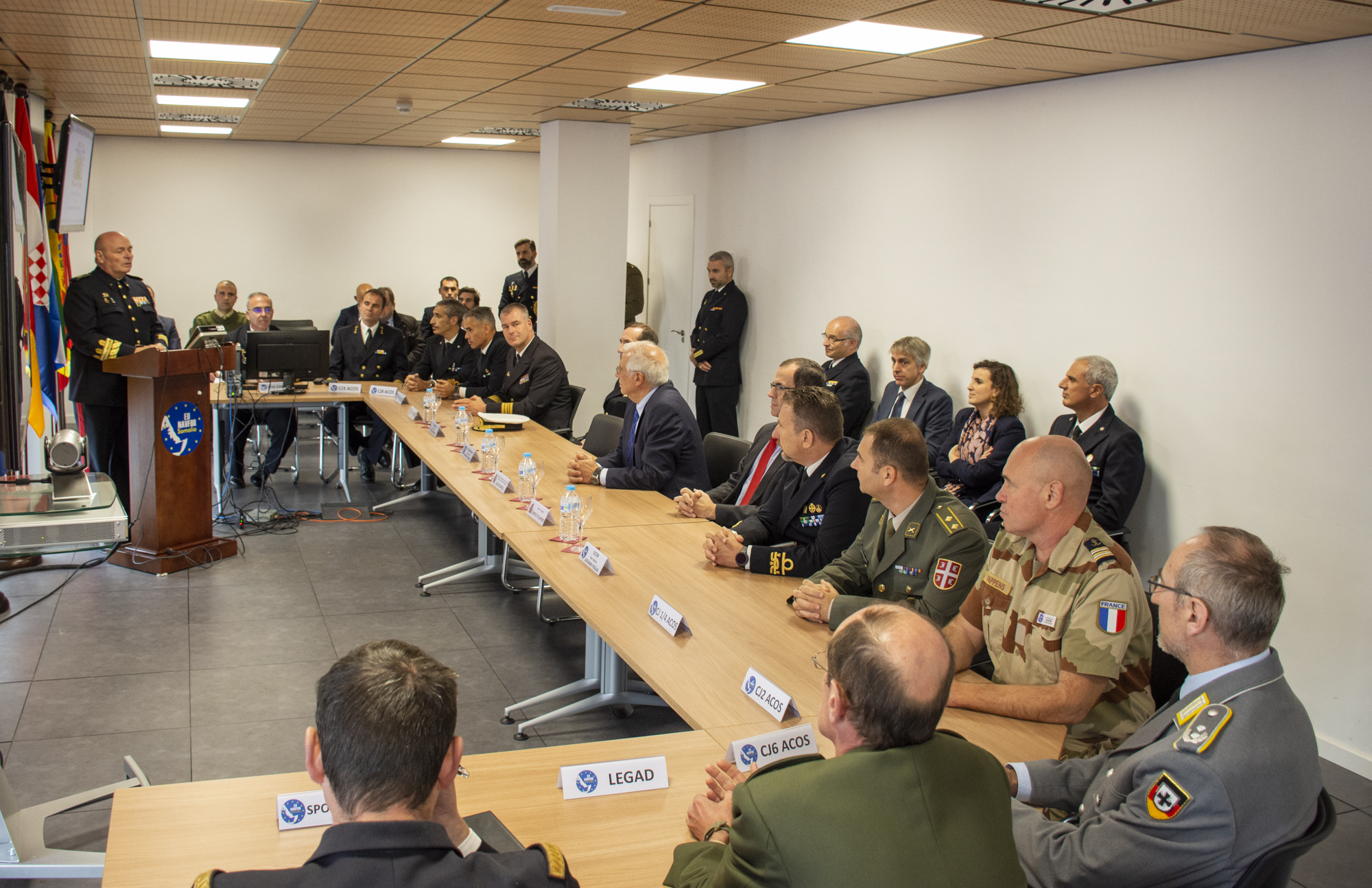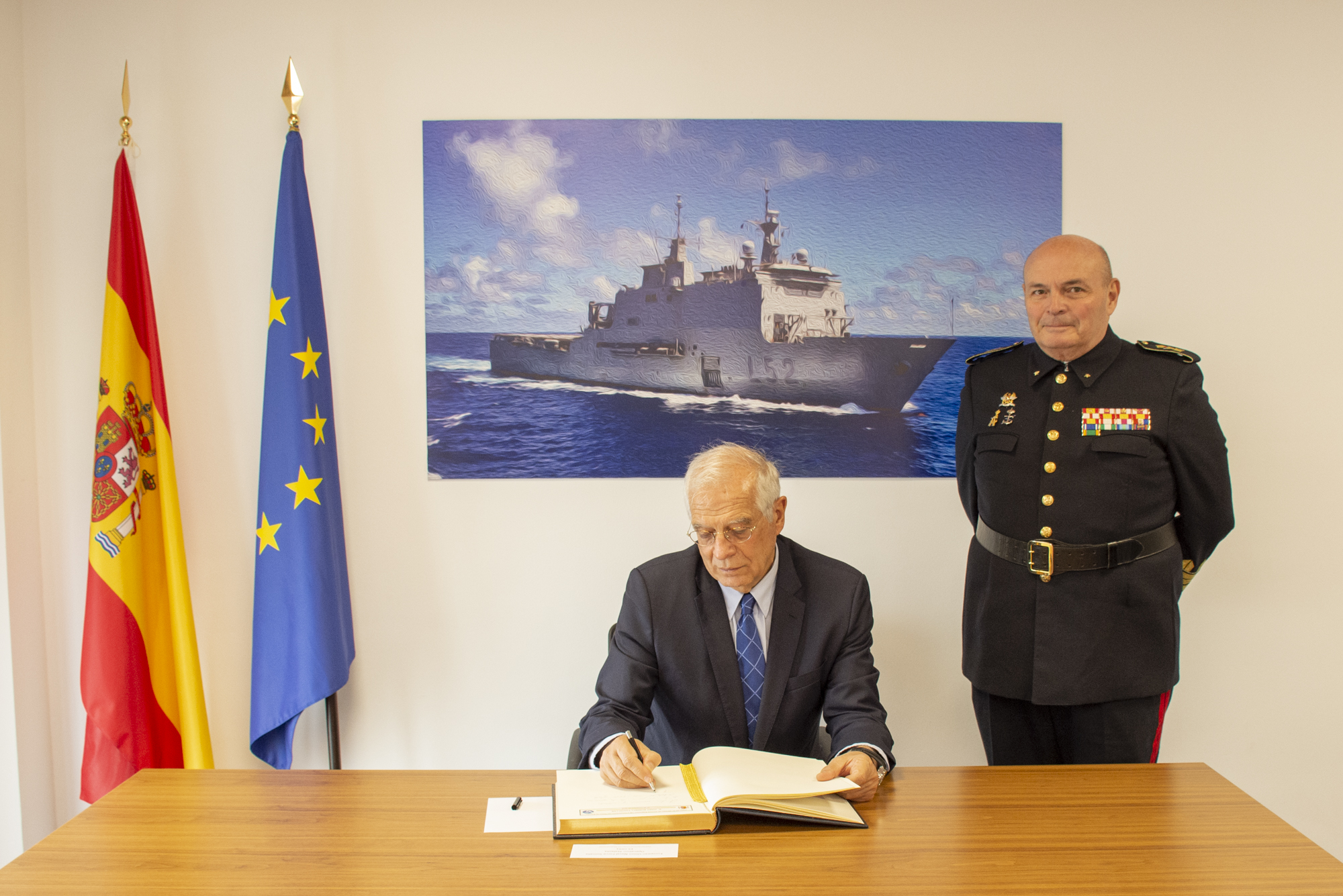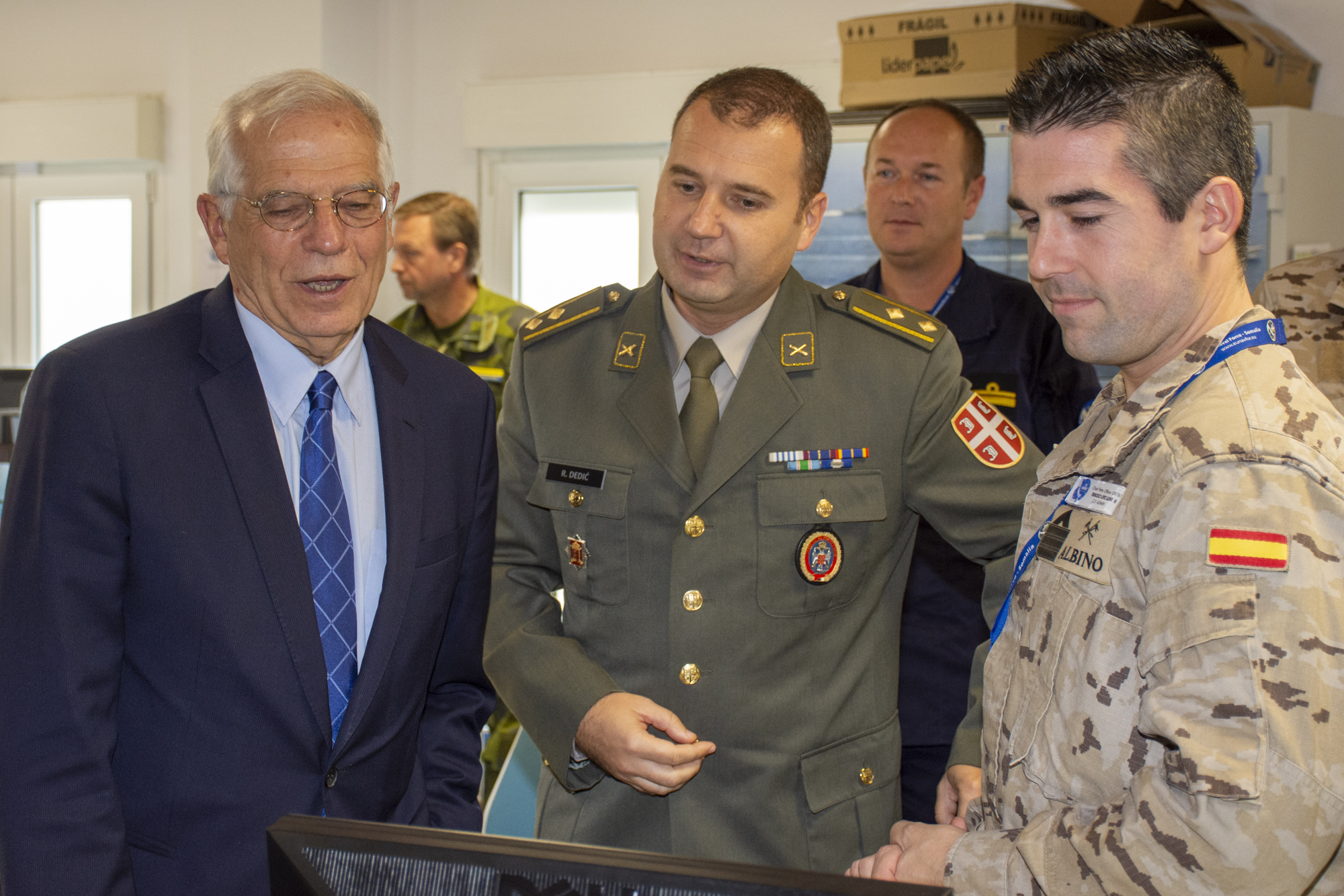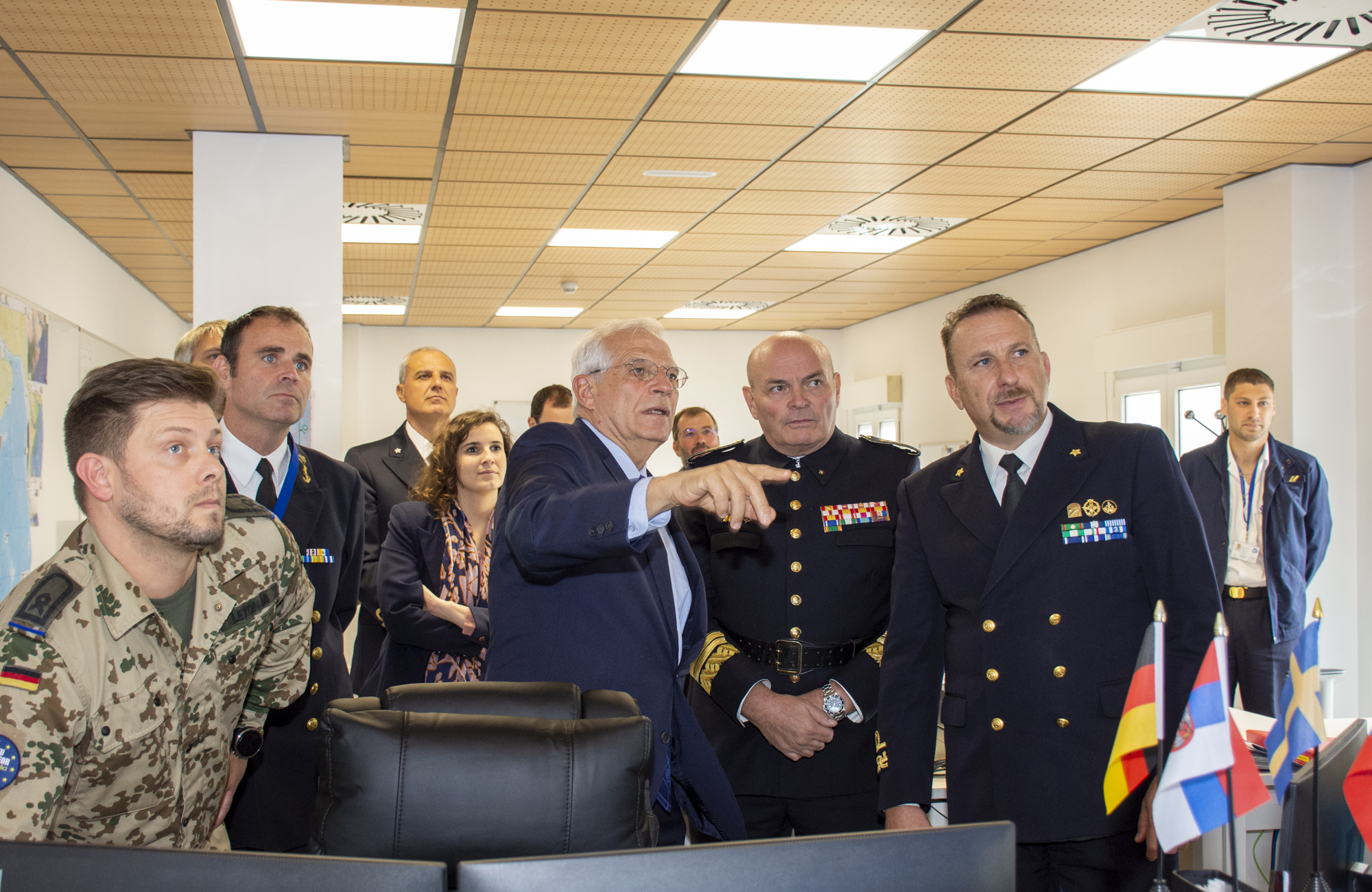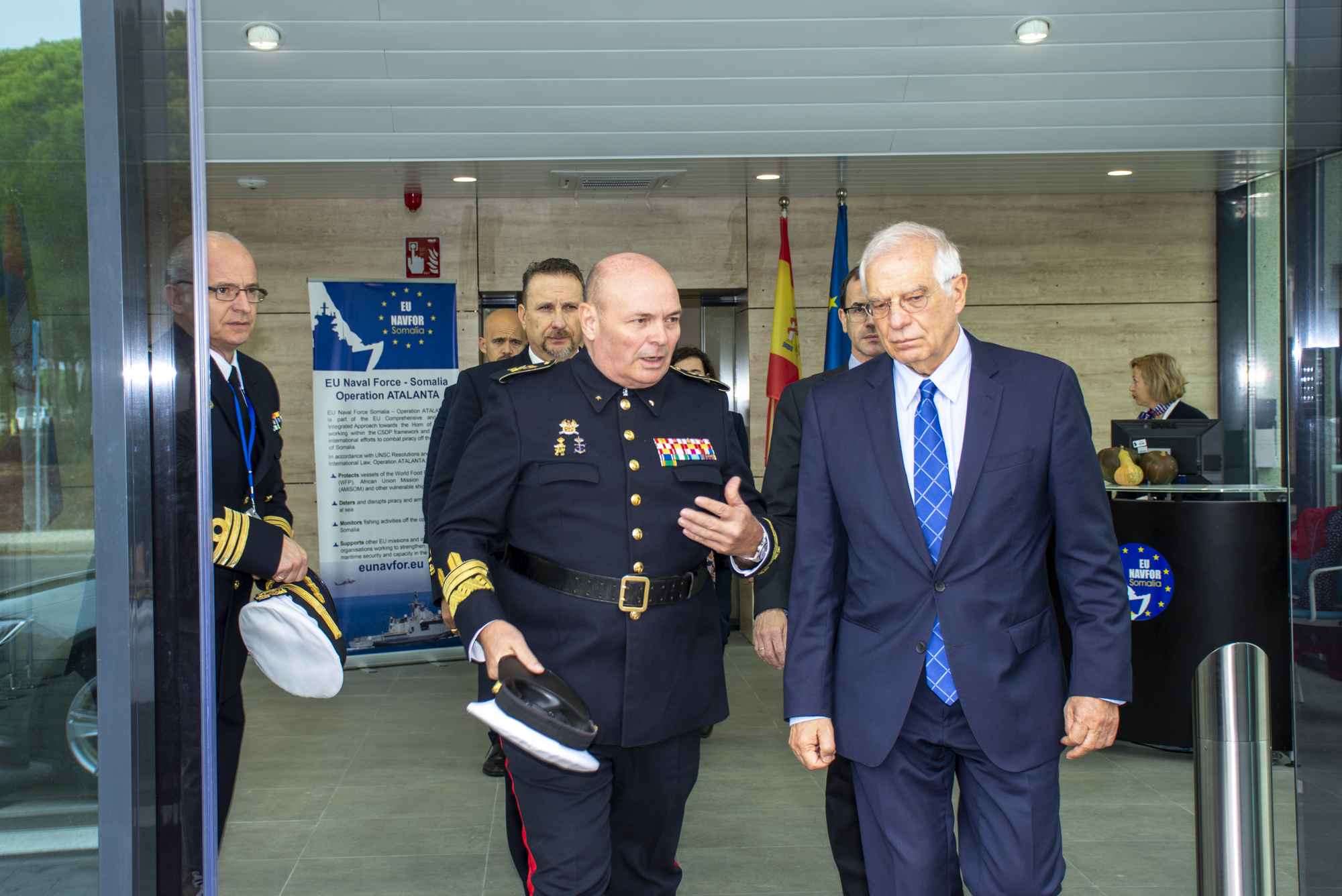 During his visit, Minister Borrell acknowledged the preparation and professionalism of the Operation ATALANTA staff, and he thanked them sincerely for their daily work and the warm welcome they showed him. The operation headquarters staff is comprised of approximately 100 soldiers from 19 different European nations (17 European Union nations & non-European Union nations).
Last year, the European Union transferred the Headquarters of Operation ATALANTA from Northwood, UK to Rota, Cadiz. Operation ATALANTA strives to maintain security in the waters off the Somali coast by countering piracy and armed robbery at sea, protecting ships of the World Food Program, monitoring fishing activity off the Somali coast and supporting others EU missions and organisations.