1 October 2019—This morning, Vice Admiral Antonio Martorell Lacave (Spanish Navy) officially handed over command of EU NAVFOR Somalia Operation ATALANTA to Major General Antonio Planells Palau (Spanish Marine Corps).
In his six-month role as Operation Commander, one of Vice Admiral Martorell's main endeavours was maintaining operational stability throughout the transfer of the EU NAVFOR Somalia Operation Headquarters (OHQ) from Northwood, UK to Rota, Spain. The OHQ was formerly located in Northwood for over ten years, and was previously under command of Major General Charlie Stickland (UK Royal Marines). Vice Admiral Martorell's devoted service was crucial in preserving continuity over the course of this careful relocation. Under Vice Admiral Martorell's command, Operation ATALANTA effectively deterred a piracy attack, releasing 23 Yemeni hostages within the first month of active operations in Spain.
Vice Admiral Martorell commanded the deployment of EU warships from Italy and Spain, Maritime Patrol Reconnaissance Aircrafts from Germany and Spain, and autonomous vessel protection detachments (AVPDs) from Serbia, Montenegro and Lithuania. He continued to nurture vital, existing relationships with key Operation ATALANTA partners including the maritime Shipping Industry, the Bahrain-based Combined Maritime Forces (CMF), and nations such as China, the Republic of Korea, India and Japan.
Thanks to close collaboration with these strategic partners, EU NAVFOR Somalia Operation ATALANTA has been able to maintain its powerful, counter-piracy position.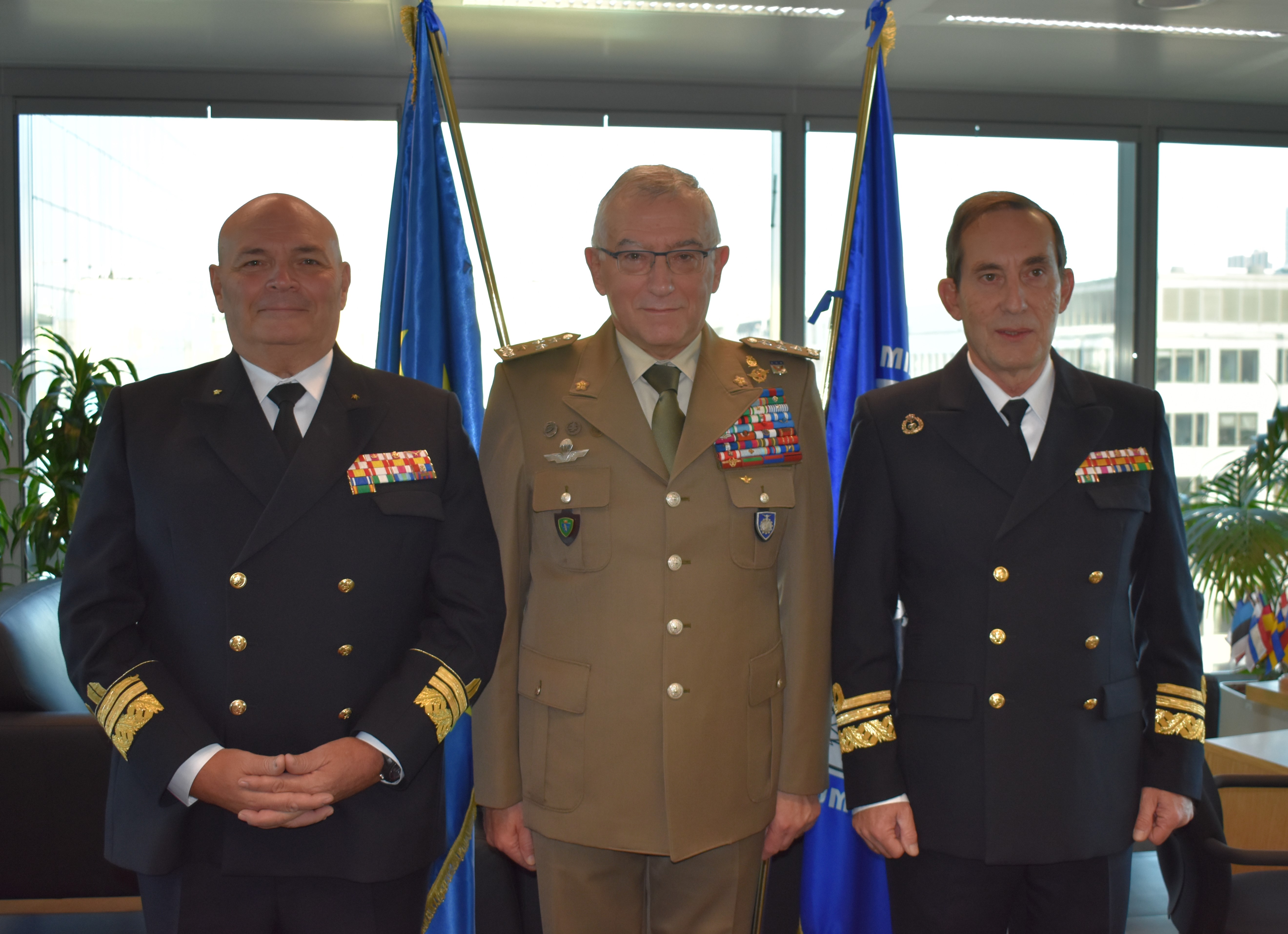 EU NAVFOR Somalia has also been instrumental in building maritime security capacity in the Horn of Africa by providing training activities and facilitating joint exercises. Vice Admiral Martorell frequently complemented these military activities with regular visits to regional states. These visits supported ongoing political efforts to find regional solutions to enhance maritime security.
As EU NAVFOR Somalia is one of three missions that comprise the European Union's Comprehensive Approach to the development of Somalia, Vice Admiral Martorell also spent much time supporting sister EU missions, EU CAP Somalia and the EU Training Mission Somalia. He regularly supported the EU Delegation to Somalia through provision of training opportunities for regional coastguards or by hosting high-level representatives on board EU NAVFOR warships.
"It has been a pleasure and an honour for me to command such professional and dedicated personnel," said Vice Admiral Martorell in a ceremony on Tuesday. "Nineteen different countries have come together with the shared goal of securing the waters off the Horn of Africa, and I am proud of the relationships we continue to develop with key maritime leaders and military actors in the region."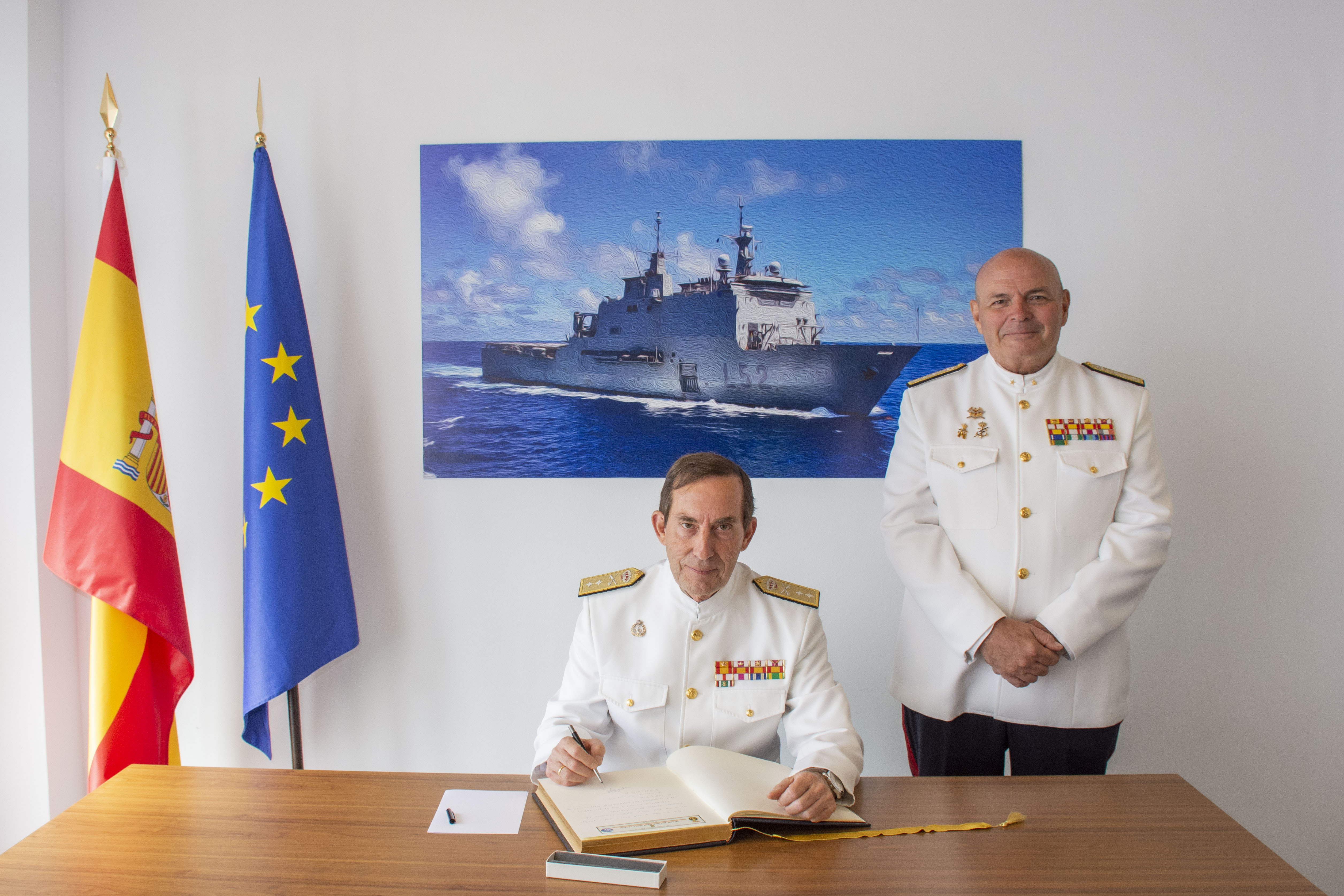 Major General Antonio Planells Palau, Commander of the Spanish Marine Corps, took command of European Naval Force Somalia Operation ATALANTA on the 1
st
of October 2019 after 41 years of outstanding service.
"I am taking this important responsibility with confidence as I take over a fully operational Headquarters. This challenging process was led by Admiral Martorell with his Staff and they have been able to set it up, overcoming difficulties and challenges during their long journey which started a year ago," said Major General Planells in a speech on Tuesday."I am certain that together, we will do our best to maintain the excellent reputation that Operation ATALANTA has earned."
Prior to this appointment, Major General Planells was deployed as Commander of the Amphibious Brigade "Tercio de Armada".
Read more about Major General Planells.