"ATALANTA is more than ships. It is also about cooperation with regional navies and coast-guards and information-sharing with other actors in the Indian Ocean. Support of regional States and local leaders is paramount."
Commodore José António Vizinha Mirones
Operation ATALANTA Force Commander
16 December 2019—During a recent port visit in Mombasa, Operation ATALANTA Force Commander Commodore José António Vizinha Mirones welcomed a visit from Simon Mordue, EU Ambassador to Kenya, and Brigadier Vincent Naisho Loonena, Kenya Coast Guard Director General.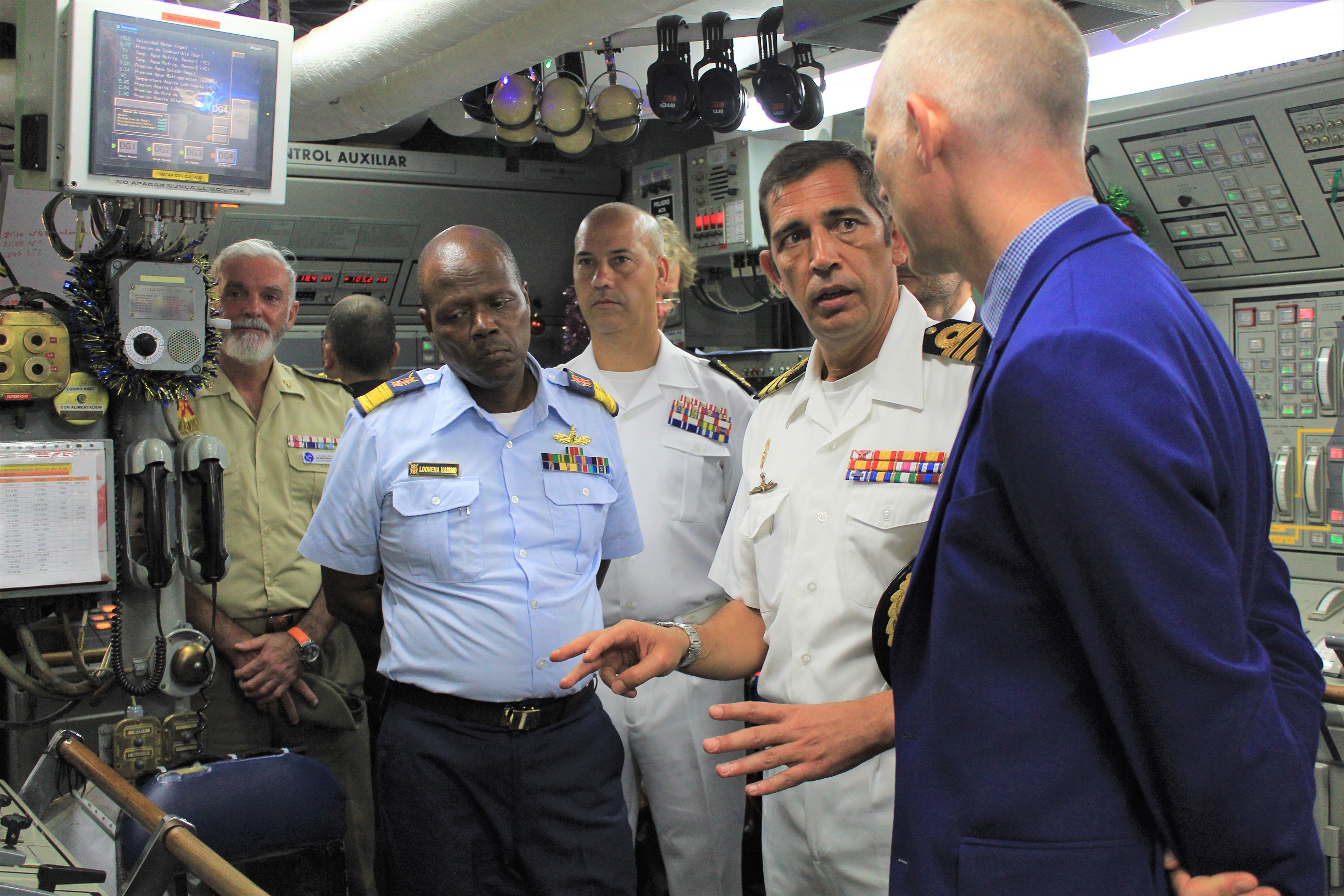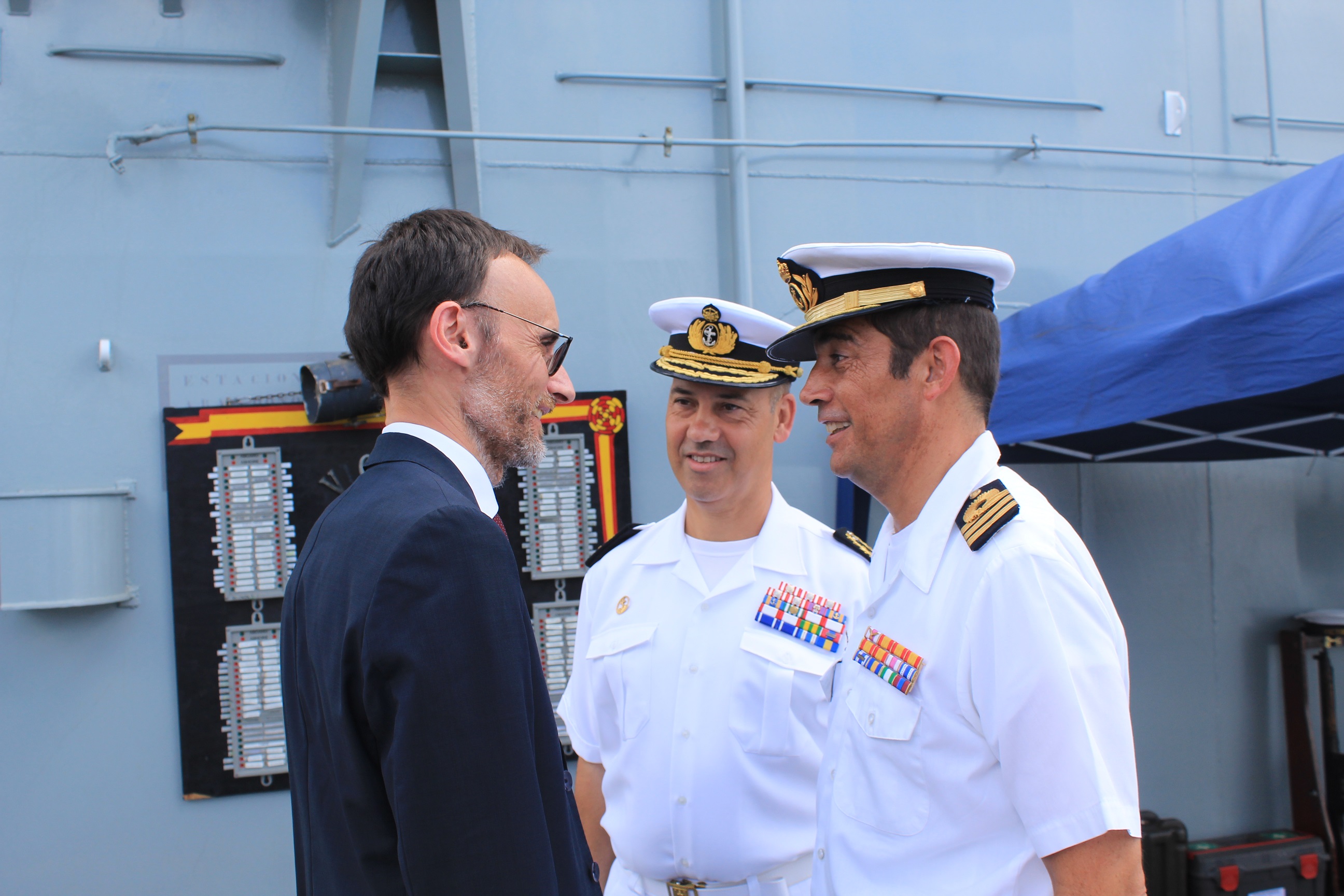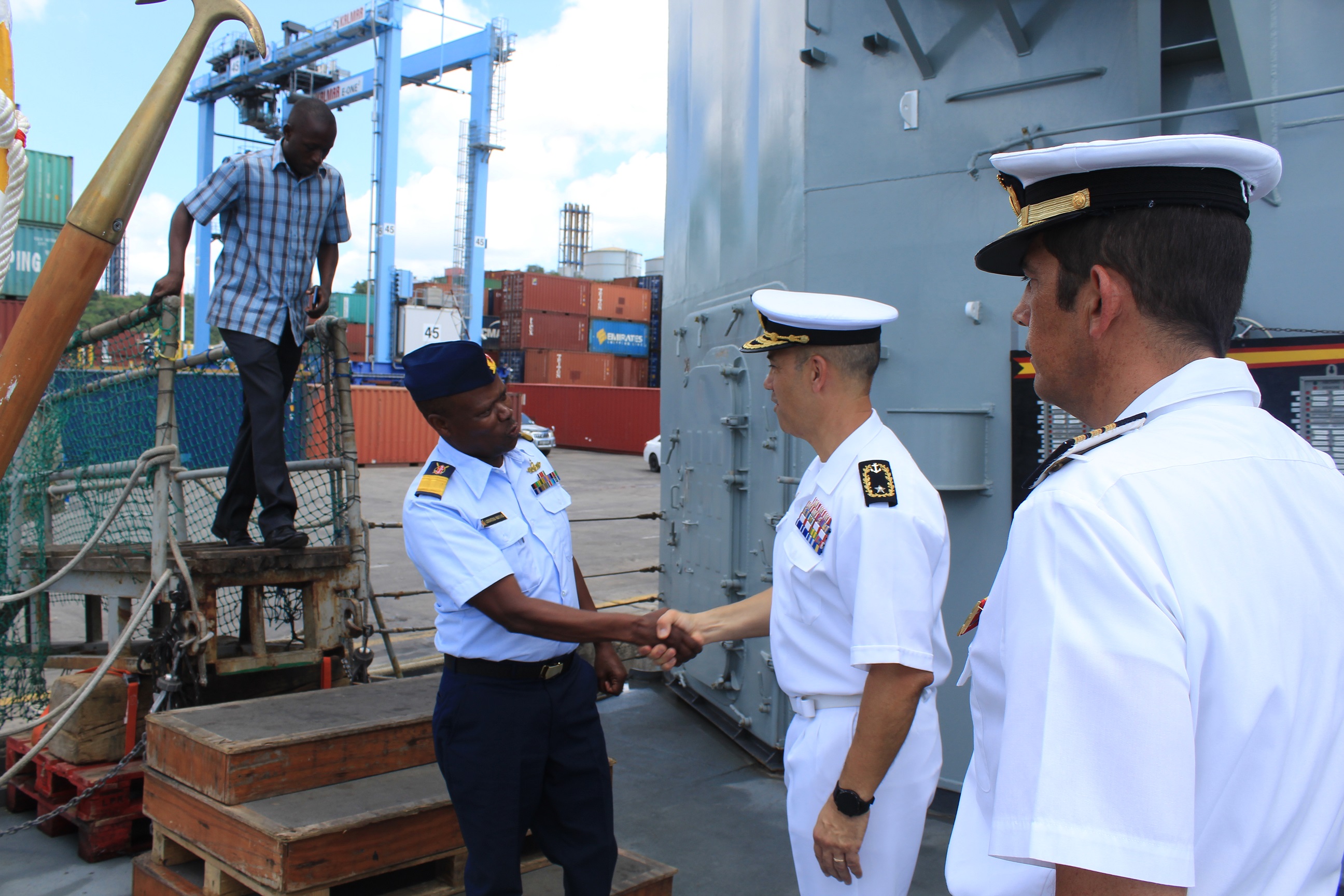 The purpose of the visit was to brief the EU Ambassador on recent news and updates from Operation ATALANTA. The Force Commander also took the opportunity to meet with Brigadier Loonena to strengthen and deepen cooperation with the newly developed Kenya Coast Guard.
"ATALANTA is more than ships," the Force Commander told Ambassador Mordue. "It is also about cooperation with regional navies and coast-guards and information-sharing with other actors in the Indian Ocean. Support of regional States and local leaders is paramount."
Ambassador Mordue said he was very interested in the work that EU NAVFOR Somalia is doing and impressed with the impact the operation has had on the region.
Operation ATALANTA deters piracy and armed robbery off the Somali coast, protects World Food Programme-chartered vessels, monitors fishing activity in the region and supports others EU missions and international organisations.