During the period 7
th
– 9
th
Feb EU NAVFOR Somalia and Combined Task Force-151 (CTF-151) conducted focused counter-piracy operation IKARUS around the Somali Coast, the Horn of Africa and the Gulf of Aden.
The primary mission was to deter and disrupt piracy when required, apart from improving coordination and information sharing between CTF 151, EU NAVFOR Somalia and adjacent actors in the area of operations.
The operation made use of combined resources from both maritime counter-piracy missions (ESPS VICTORIA, Japanese Ship HARUSAME, Japanese and Spanish Maritime Patrol Reconnaissance Aircrafts and helicopters) as they monitored merchant shipping's adherence to Best Management Practices (BMP5), skiff movements in the area of interest and identified patterns of life in the area. EU NAVFOR's Spanish warship ESPS VICTORIA and the rest of assets were able to demonstrate their counter-piracy capabilities during this period with additional training, combined helicopter and boat operations, PhotEX and intelligence sharing. Merchant Vessels were urged to adhere to best counter-piracy practices and maintain their own high security readiness and to report anything suspicious.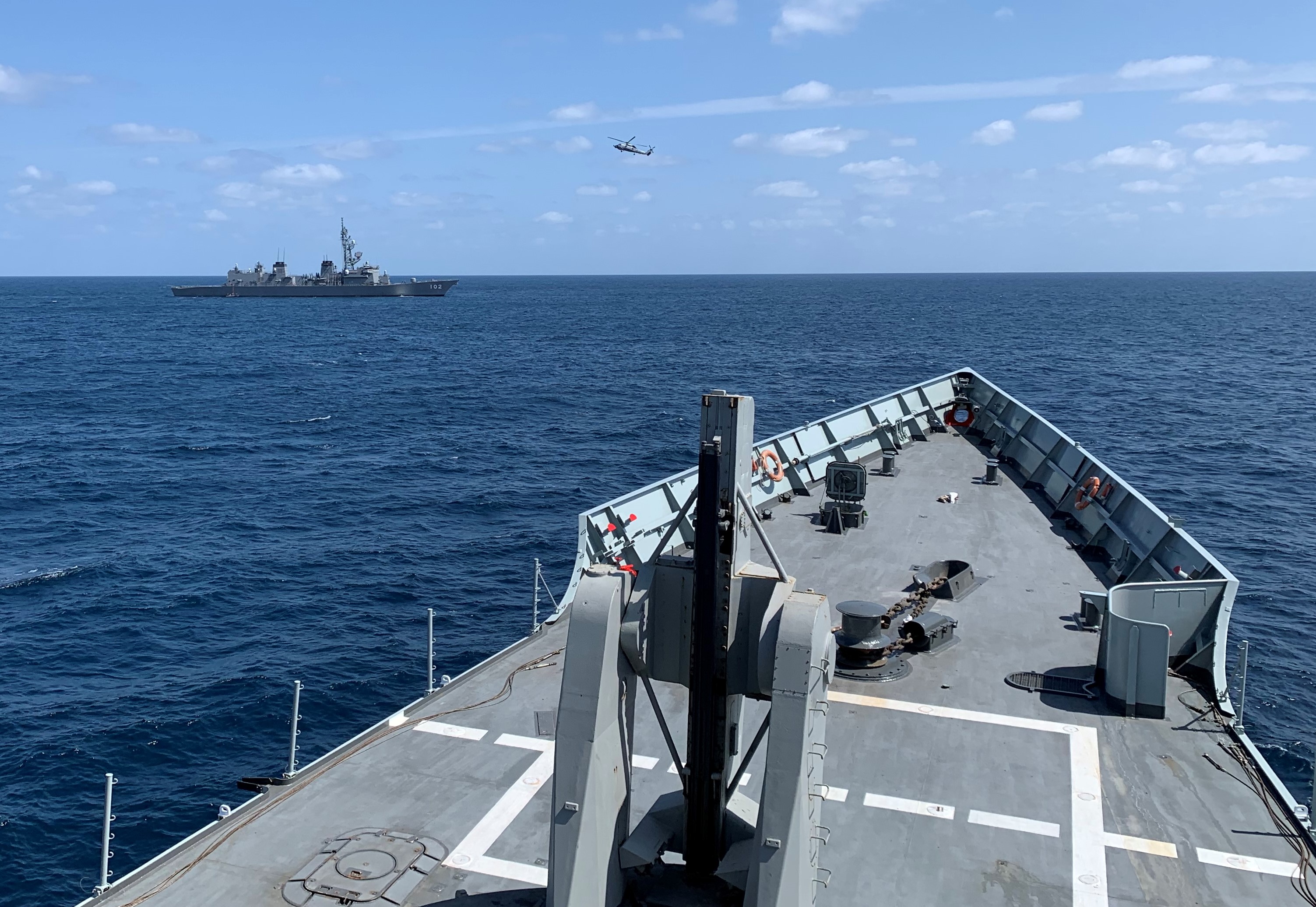 EU NAVFOR and CMF frequently work together strengthening personal and professional relationships in addition to their cooperation and coordination in the region to protect vulnerable shipping and deter piracy. The Cooperation Concept for ATALANTA (COCOA) is a mechanism developed to increase synergies with regional states but also with military actors present in the region.
Focused Operations, exercises and activities planned with counter-piracy partners are very important in the framework of improving Operation ATALANTA's presence in the high-risk area off the Horn of Africa.