On 9th November, ATALANTA Operation Commander, Vice Admiral Nuñez Torrente hosted the 11th Industry Strategic Meeting at the International Chamber of Shipping HQ in London. Main Global Shipping Industry Associations attended the meeting. 
International Chamber of Shipping (ICS) Secretary General, Mr Guy Platten, delivered a warm welcome to this high-level meeting, which was attended by representatives of OCIMF, INTERCARGO, the European Community Ship-owner Association (ECSA), BIMCO and INTERTANKO, as well as representatives of the naval forces CMF, Operation AGENOR and the NATO Shipping Centre.
EU NAVFOR Somalia Op. ATALANTA organizes this strategic meeting with the Shipping Industry bi-annually to build-on the excellent, and unique, relations and assess the evolving maritime security situation.
EU NAVFOR's strategic partnership with the Shipping Industry is one of the main pillars in the fight against piracy, and together with the combined effort of naval forces and the well-established protection practices off the coast of Somalia and the Gulf of Aden have been key to the Operation´s success in reducing and containing the piracy threat off the Somali waters.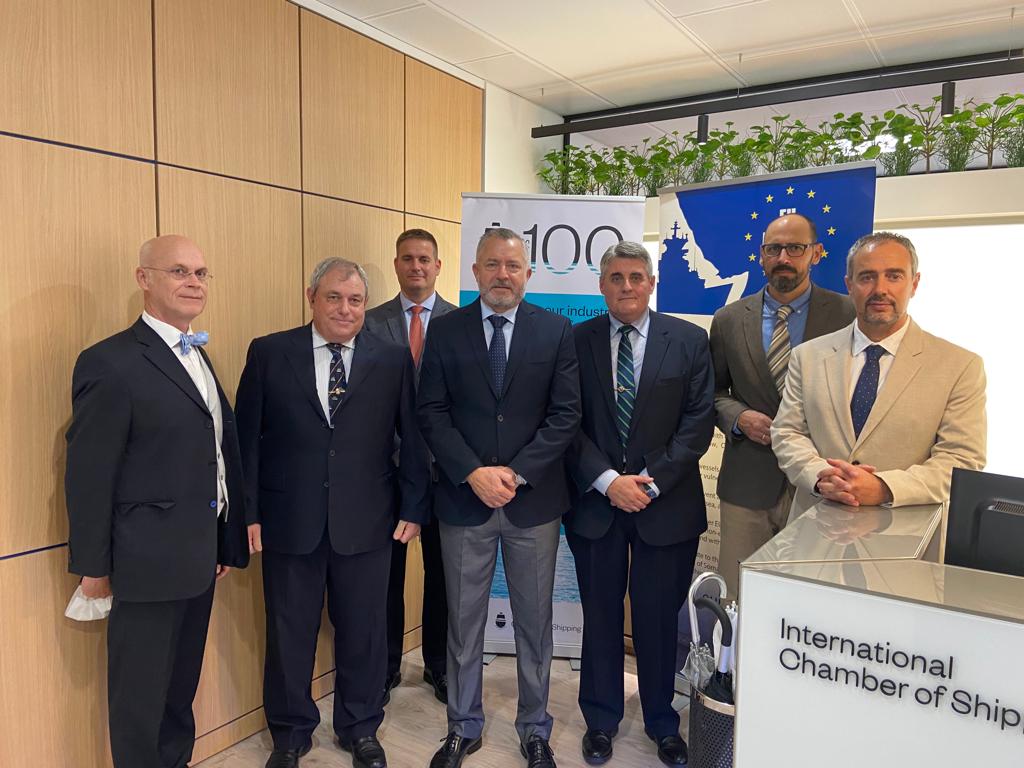 Operation ATALANTA stands firm behind its commitment, even in the scenario of new threats. A diversification of threats in recent years including piracy, terrorism and illegal trafficking of arms and narcotic has witnessed the need for all maritime agencies to work more closely to ensure freedom of navigation. The Cooperation Concept for ATALANTA (COCOA) is a mechanism, developed to enhance synergies with regional states and military actors present in the region. This cooperation concept aims to help Operation ATALANTA and its partners complement each other's efforts in a pragmatic and flexible, but predictable way.
The Voluntary Registration Scheme (VRS) remains essential to secure the transit in the region and keep vessels safe as it enables EU NAVFOR to communicate the latest maritime security guidance to the Maritime Industry to increase maritime situation awareness. EU NAVFOR and its Maritime Security Centre Horn of Africa (MSCHOA) in Brest, France, works in partnership with the Combined Maritime Forces (CMF) to support the Shipping Industry through the distribution of Industry-Releasable Threat Assessments (IRTAs).
The biannual Shared Awareness and De-confliction (SHADE) conferences with chair responsibilities rotating between EU NAVFOR and CMF, brings together representatives from maritime shipping partners alongside independent deployers and naval force representatives. SHADE offers the participants the chance to discuss and understand issues regarding maritime security in the region and to ensure de-confliction between navies when conducting operations.