10 December 2019—In a visit to Djibouti this past week, new Operation ATALANTA Force Commander Commodore José António Vizinha Mirones (Portuguese Navy) met with various key leaders and partners for the first time since taking command on 03 December.
Over the course of his trip, the Force Commander took the opportunity to become acquainted with all detachments and partners in the Area of Operations, and learn about each of their respective roles and responsibilities.
Commander of French Forces in Djibouti, General Eric Gernier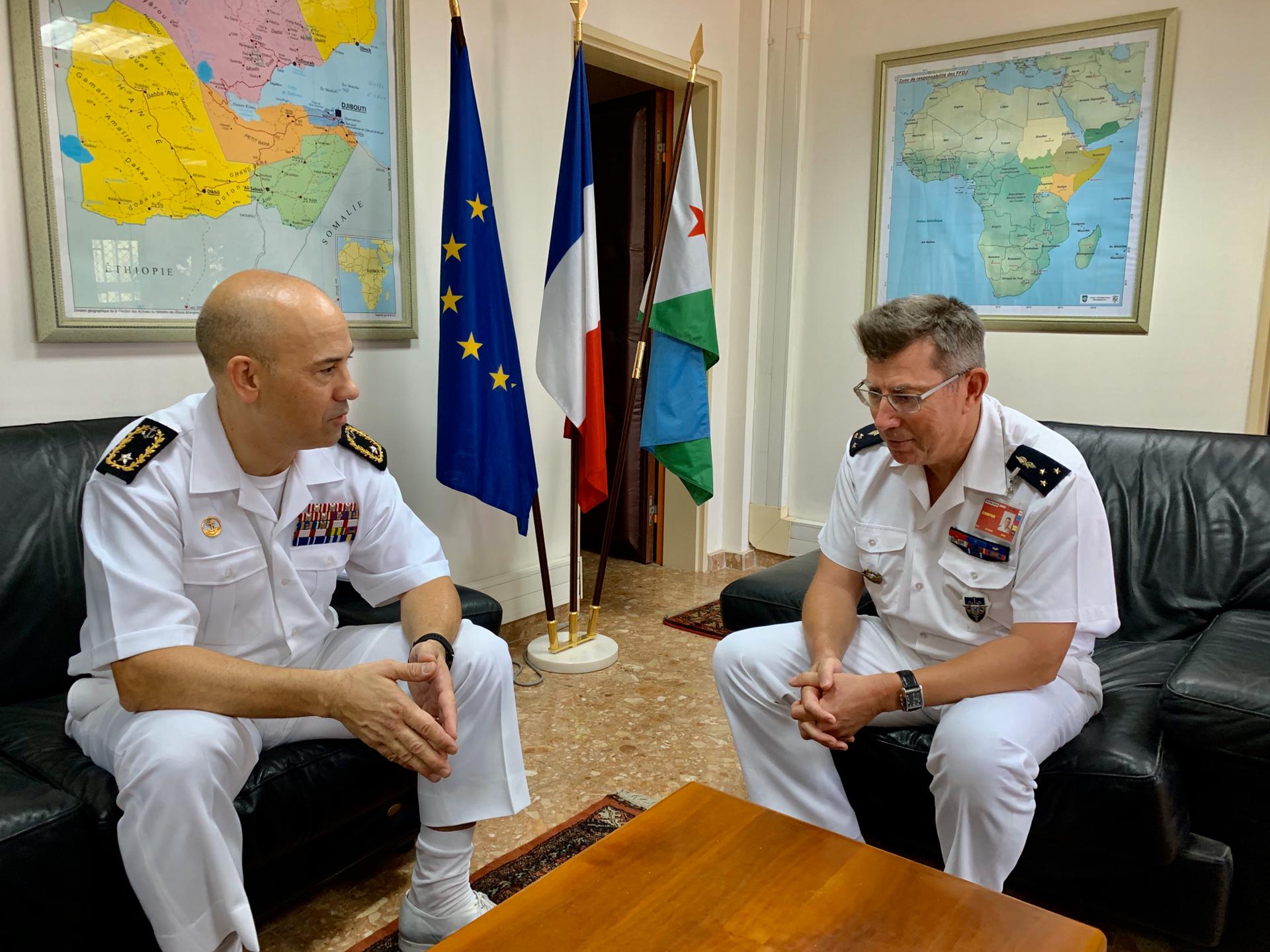 Upon arriving in Djibouti, Force Commander Commodore José António Vizinha Mirones met with General Eric Gernier, Commander of French Forces in Djibouti.
The Force Commander introduced himself and his background, and the two expressed their mutual willingness to continue close collaboration and information sharing in the fight against piracy in the Western Indian Ocean.
Chief of Djibouti Naval Operations and Djibouti Coast-Guard Commander-in-Chief
Next, Commodore Vizinha Mirones stopped by the Djibouti Navy Headquarters to visit with the Chief of Djiboutian Naval Operations, Commander Ahmed Daher Djama and also with Djibouti Coast-Guard Commander-in-Chief, Colonel Wais O. Bogoreh. Cooperation between Operation ATALANTA and Djiboutian authorities is paramount for the success of counter-piracy efforts off the Horn of Africa.
The group discussed ways to increase interactions and cooperation between Operation ATALANTA and the Djiboutian Navy and Coast-Guard at the tactical level, and explored how to better understand their priorities and needs.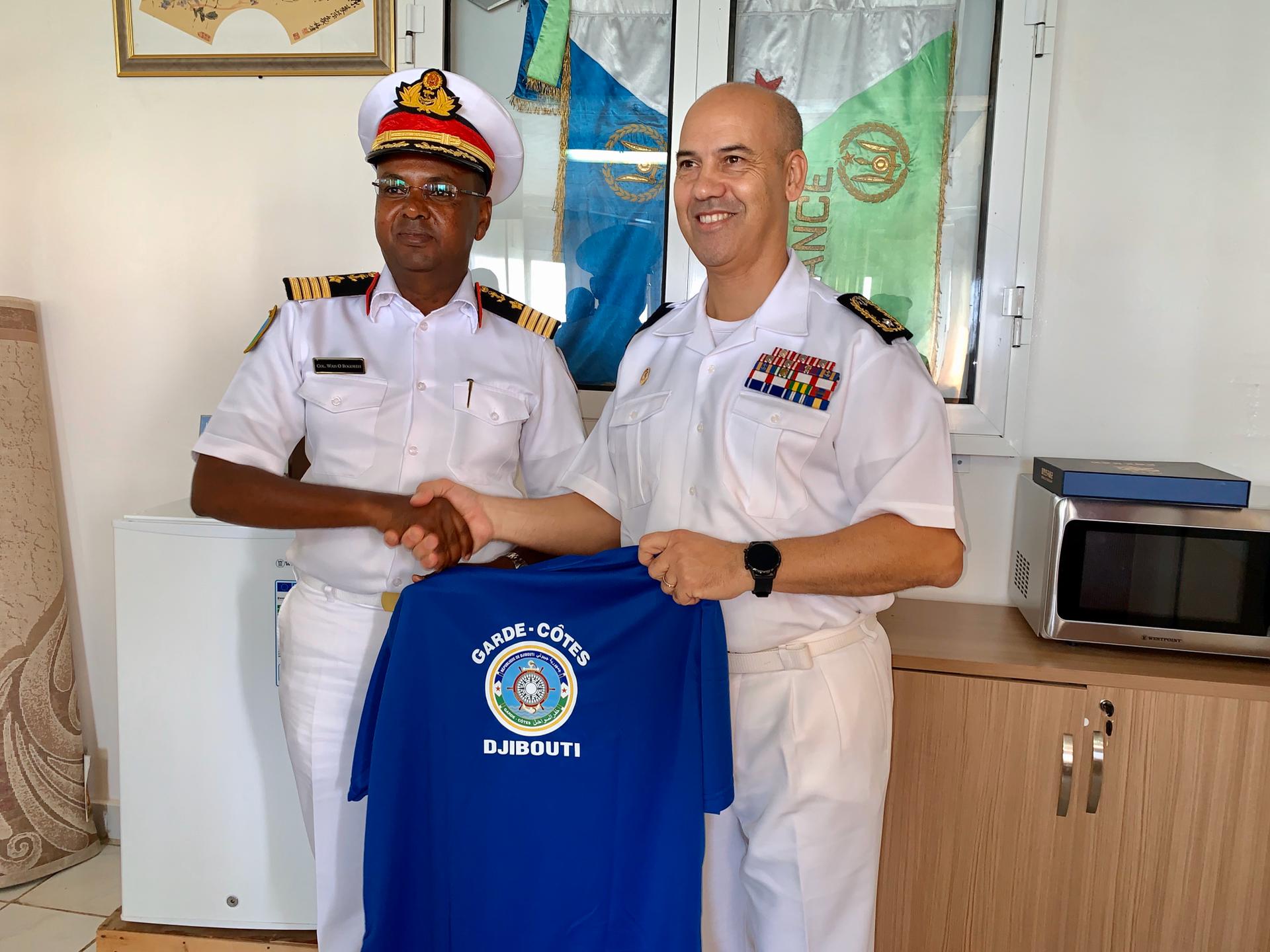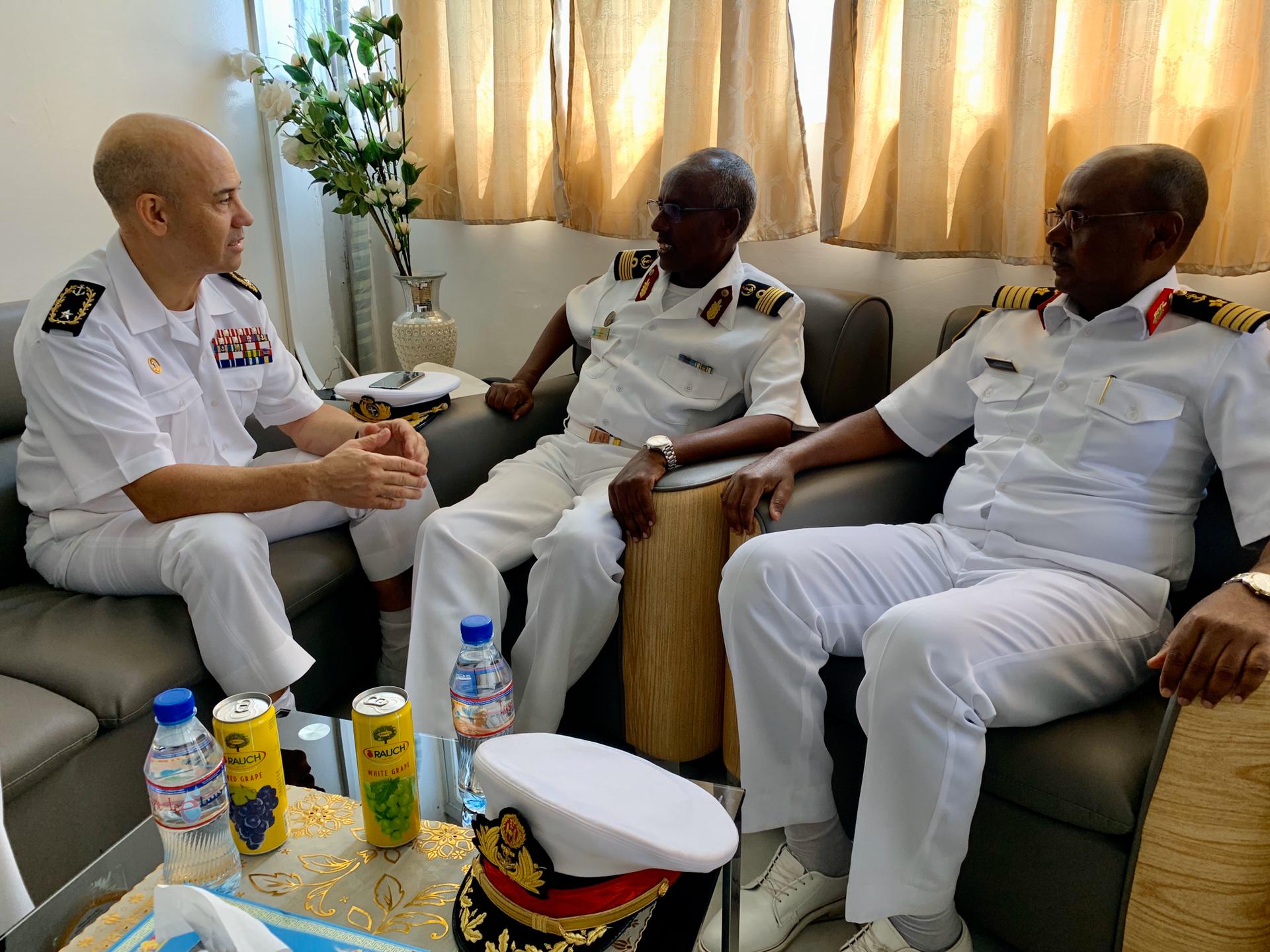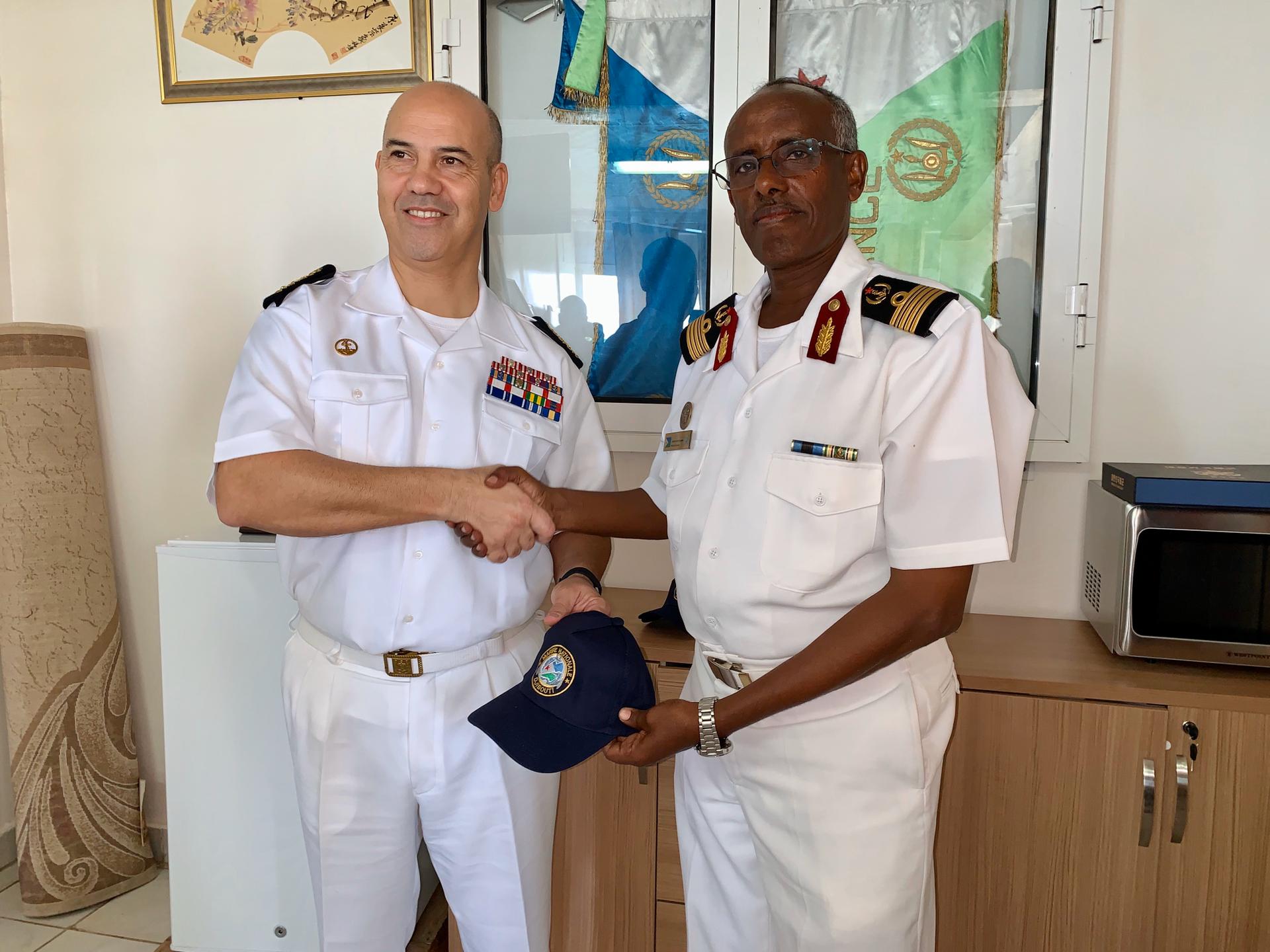 Spanish and German MPRA Detachments in Djibouti
After meeting the Djiboutian authorities, Commodore Vizinha Mirones visited the detachments for Operation ATALANTA's Spanish and German Maritime Patrol Reconnaissance Aircrafts. The Force Commander expressed his gratitude for the hard work that the detachments do every day to monitor and patrol the waters off the coast of Somalia, and his eagerness to begin working with the extremely capable Spanish and German teams.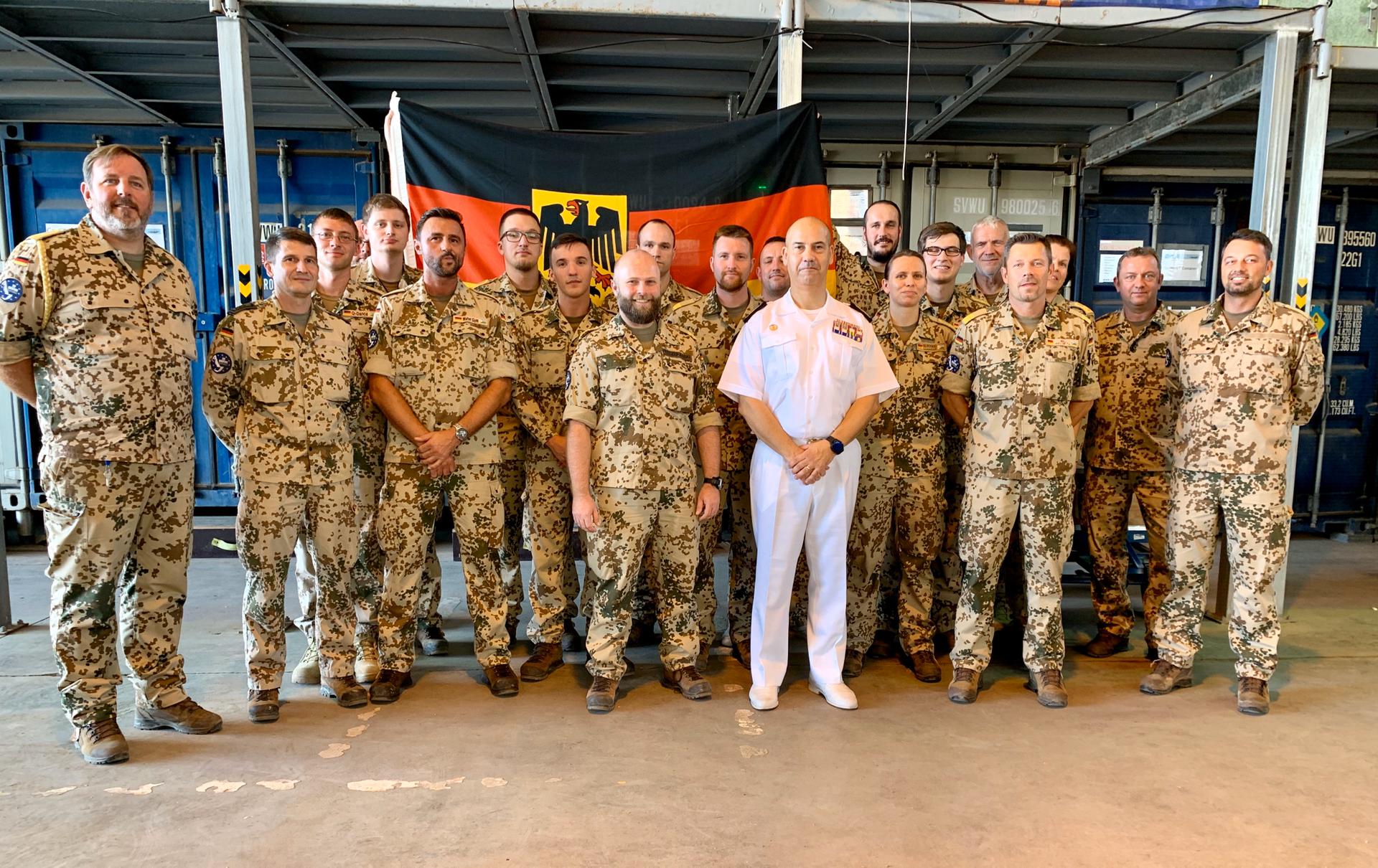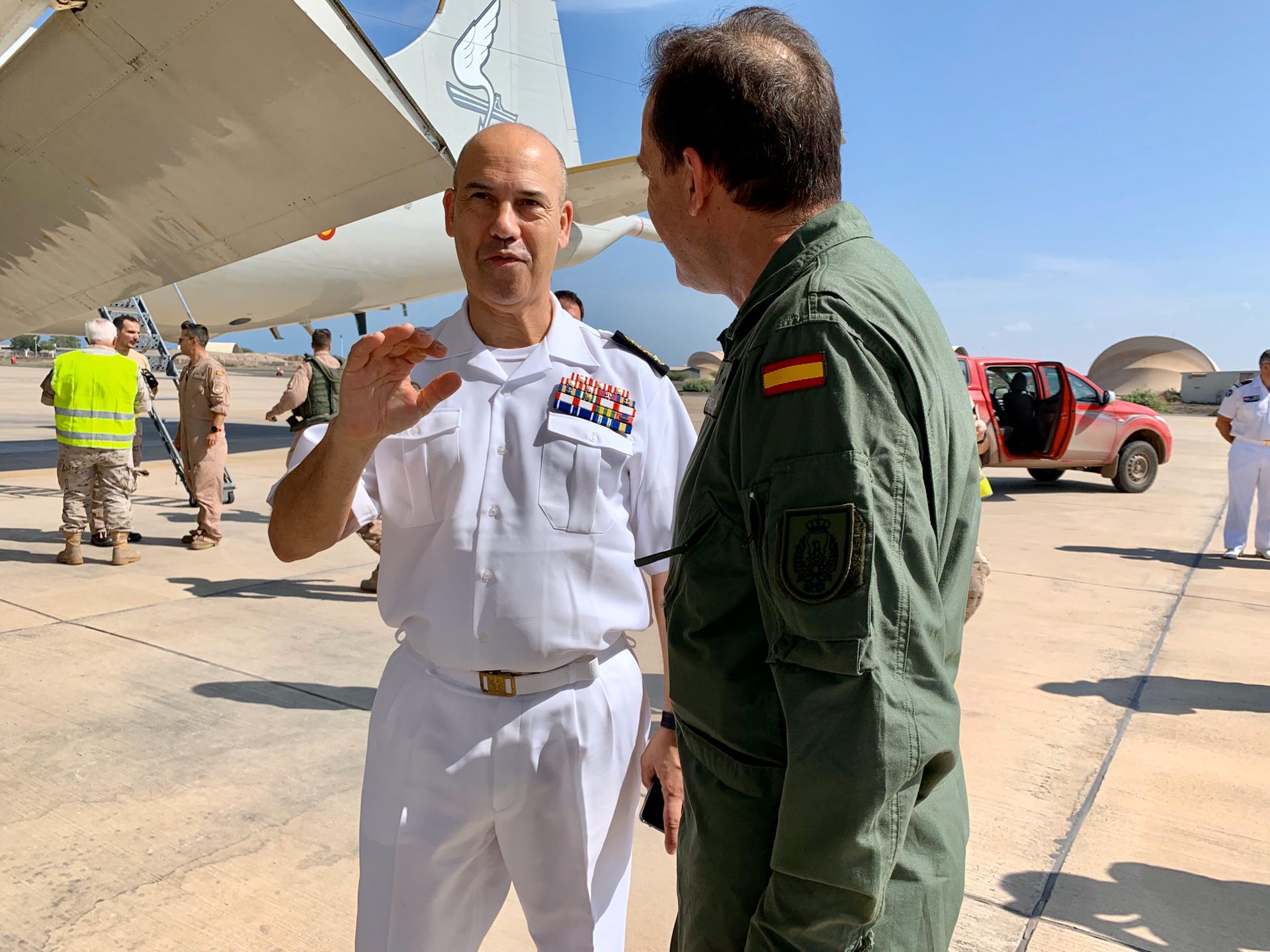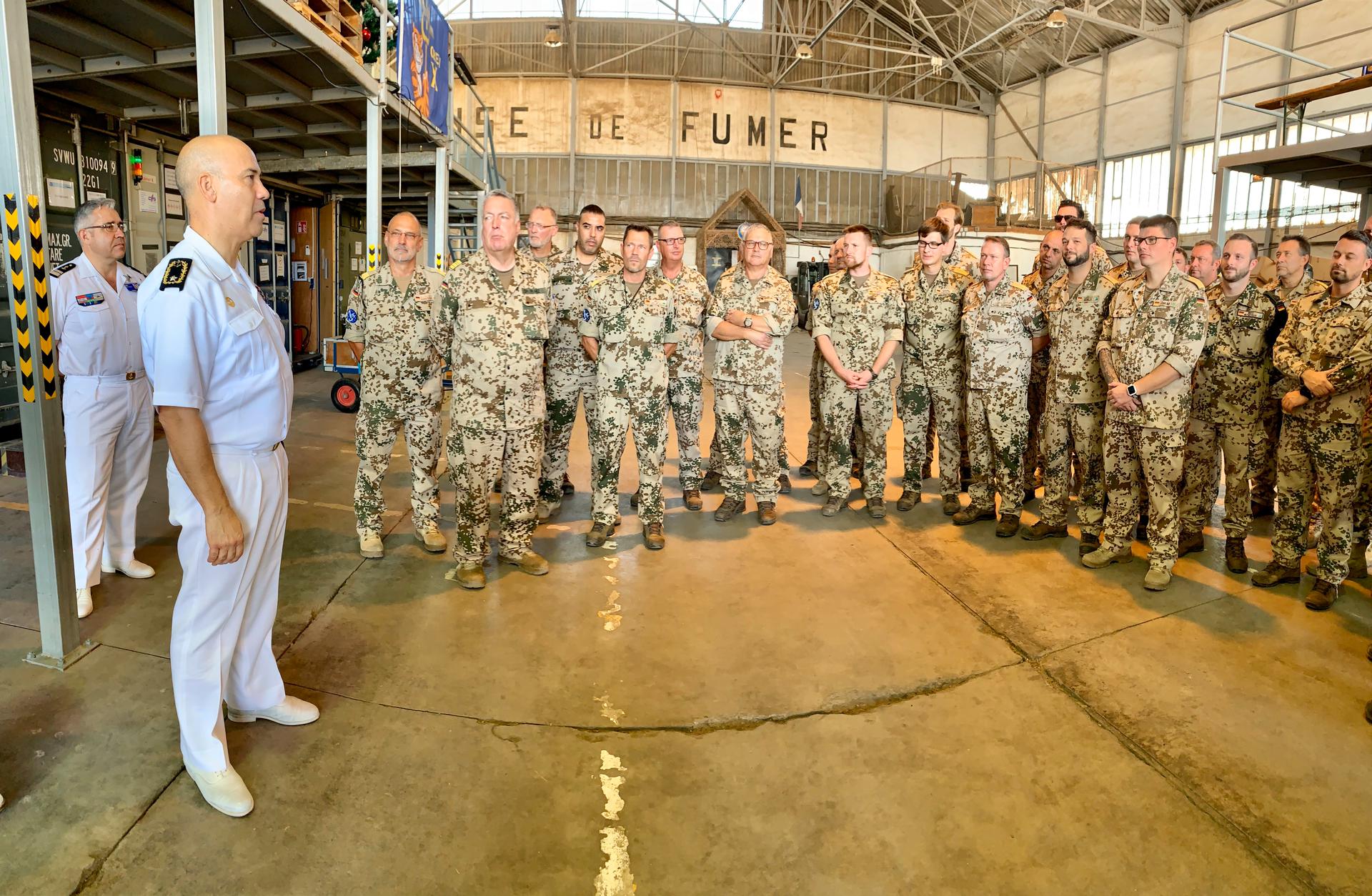 Combined Task Force (CTF) 151 Commander
Finally, the Force Commander met with Combined Task Force (CTF) 151 Commander, Captain Khaled H. Al-Kandari (Kuwait Navy) on board the ESPS Victoria.
CTF 151, of the Combined Maritime Forces
, is one of Operation ATALANTA's main partners in counter-piracy. The two Commanders expressed their sincere appreciation for the mutual cooperation between the two task forces in the fight against Somali-based piracy.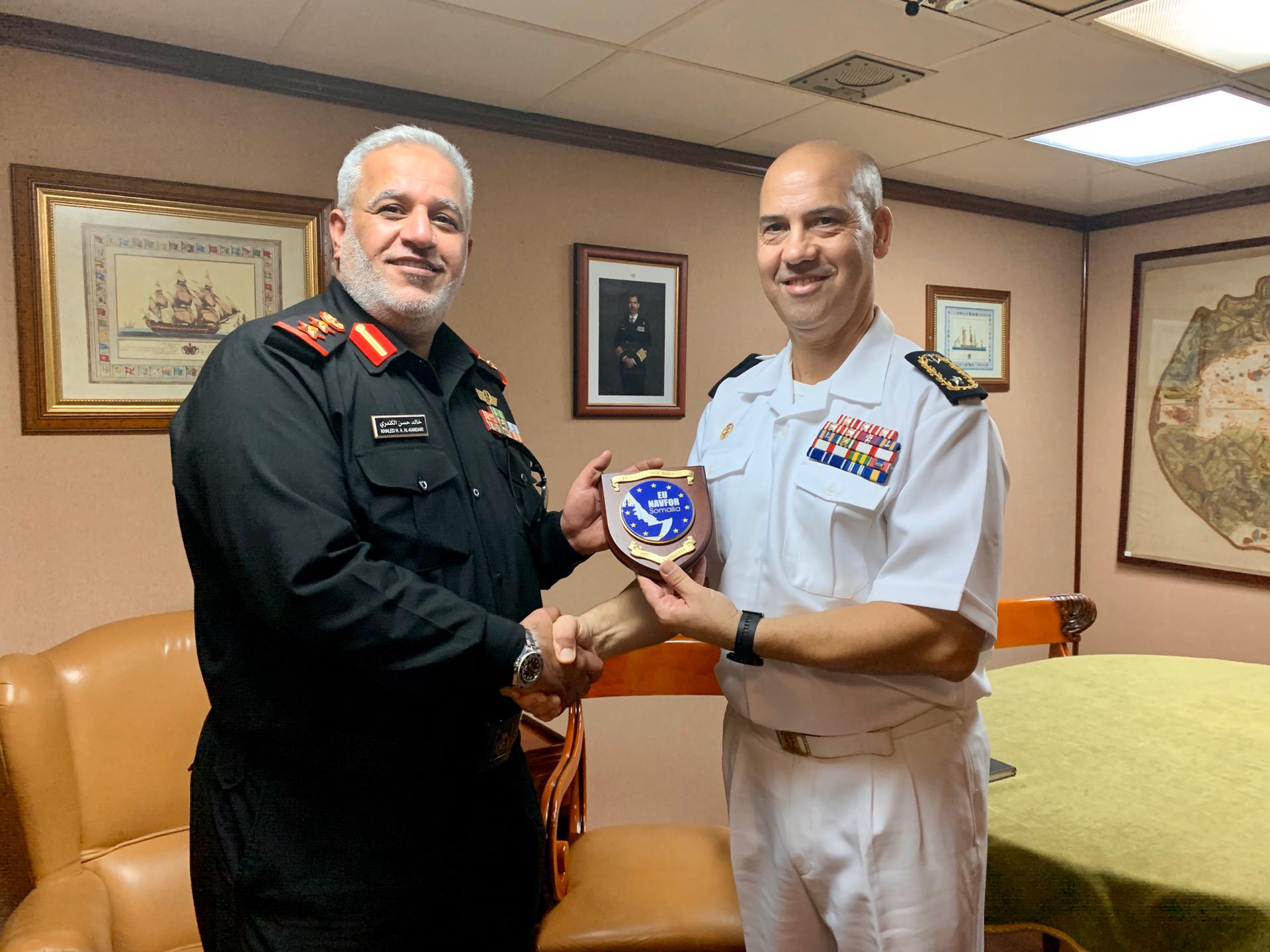 Commodore Vizinha Mirones was pleased to have had the opportunity to introduce himself to all these key partners, and is eager to maintain close contact and cooperation with each of them over the course of Operation ATALANTA's 33rd rotation.