Last 6th September, the Chief of the Maritime Security Centre in Muscat, Commodore Mohamed Hamoud Al Zadjali, heading the Omani delegation, visited the Operation Headquarters of EU NAVFOR Operation Atalanta.
In order to fulfil its mandate, EU NAVFOR Operation Atalanta has built a network of alliances and partnerships over the years, among which, without a doubt, the Sultanate of Oman has become one of the Operation's privileged partners. Despite the many restrictions internationally imposed by the COVID-19 pandemic, Oman has continued to provide logistical support to the Operation and the Omani ports of Muscat, Duqm and Salalah have remained the most frequently used by EU NAVFOR vessels.
The visit gave way to a fruitful exchange, which served to identify an array of common standpoints: mutual will to deepen our excellent bilateral relations, the interest in performing joint exercises in different modalities and the shared impression that we have an ample field of collaboration in the domain of information sharing. In the endeavour to enhance the existing cooperation, Operation Atalanta is deeply interested in seeking opportunities for tactical exercises at sea, either bilateral or trilateral. The discussions also served to highlight examples of the many possibilities that we share to increase the level of information exchange.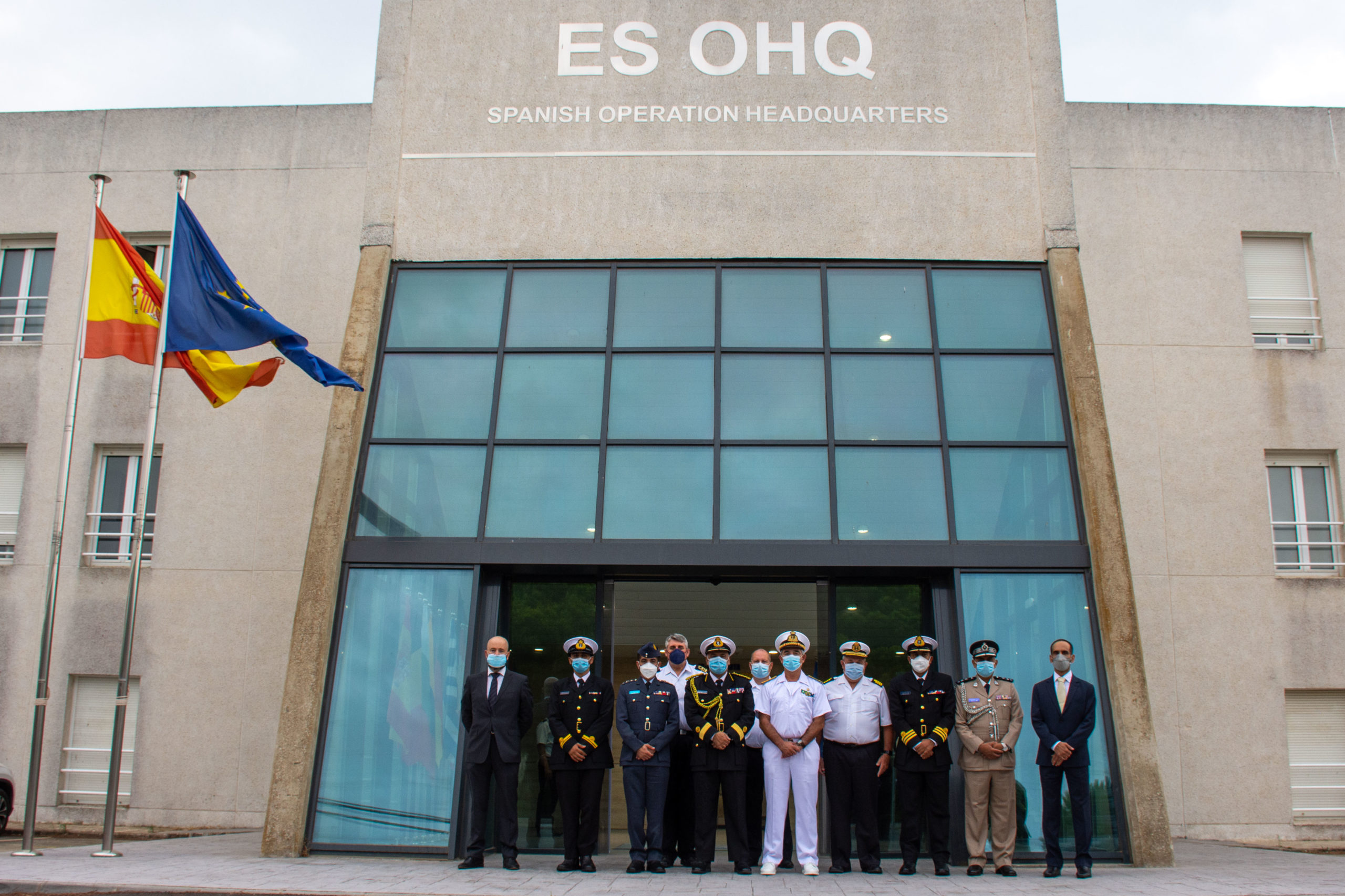 The visit concluded with the purpose of the Operation Commander to return the visit to the MSC in Muscat in the near future in order to deepen in the engagements acquired and enhance the current level of coordination and collaboration.