"ATALANTA is an outstanding example of the maritime multilateralism required by the EU Maritime Security Strategy."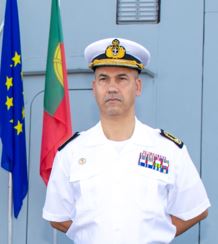 Commodore Jose Antonio Vizinha Mirones
Operation ATALANTA Force Commander
Djibouti, 28 January 2019—This week, Force Commander Commodore Vizinha Mirones met with European Union Military Staff Director of Operations, Brigadier General Laurent. 
Also in attendance at the meeting were the European Union Delegation Ambassador to Djibouti Ambassador Aidan O'Hara, the Commanding Officer of the ESPS Victoria, the Commander of the Spanish MPRA Detachment and the Officer in charge of the Support Element for ATALANTA in Djibouti.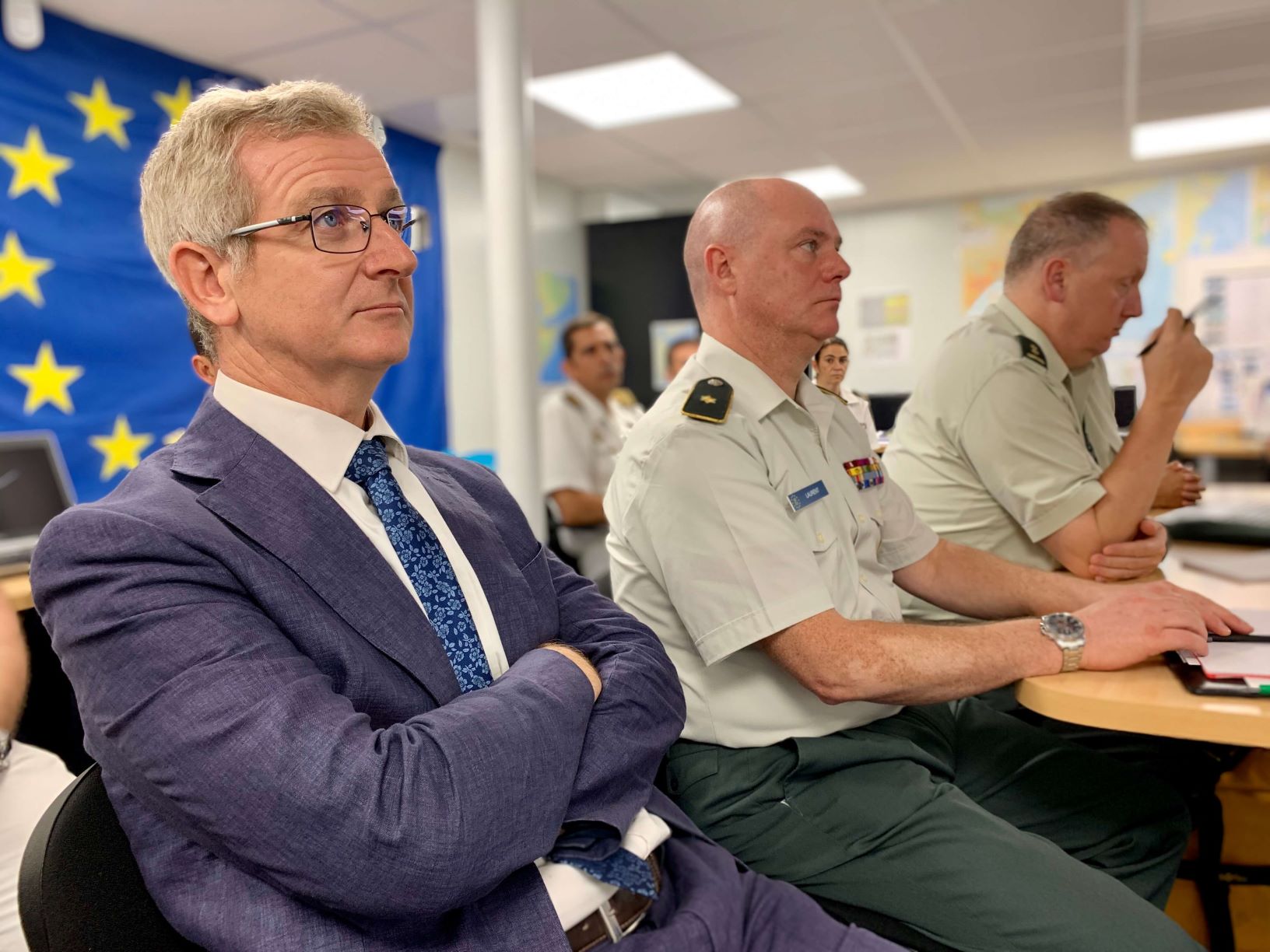 The visit was one of a series of visits B. Gen. Laurent has recently made to EU Common Security and Defence Policy missions and operations since being appointed to EUMS Director of Operations. In the meeting, Cmdr. Vizinha Mirones, Force Commander of Operation ATALANTA's 33rd rotation, introduced himself to the B. Gen. Laurent, and the two discussed Operation ATALANTA's most recent updates and challenges. Several briefings were presented to B. Gen. Laurent to explain the various tasks and capabilities.
"Operation ATALANTA is an outstanding example of the maritime multilateralism required by the EU Maritime Security Strategy", explained Cmdr. Vizinha Mirones at the meeting.
EU NAVFOR Somalia Operation ATALANTA deters piracy and armed robbery off the Somali coast, protects World Food Programme-chartered vessels, monitors fishing activity in the region and supports others EU missions and international organisations.