"I had to visit you. You are our people. You are ATALANTA",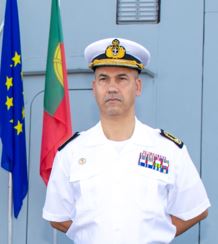 Commodore Jose Antonio Vizinha Mirones
Operation ATALANTA Force Commander
Bosaso, 11 February 2020— In Bosaso this week, EU NAVFOR Somalia Operation ATALANTA Force Commander Commodore Jose Antonio Vizinha Mirones met AVPD Team on board Merchant Vessel JUIST to express his appreciation for their work and support in protecting WFP ship off the coast of Somalia.










The Portuguese Commodore also met with MV JUIST Captain who thanked FCDR and EUNAVFOR for the protection. He said he has been on board ships sailing off the coast of Somalia and in the Indian Ocean for about 7 years; and he stressed that the environment nowadays is safer, but as we know, "piracy roots are still present".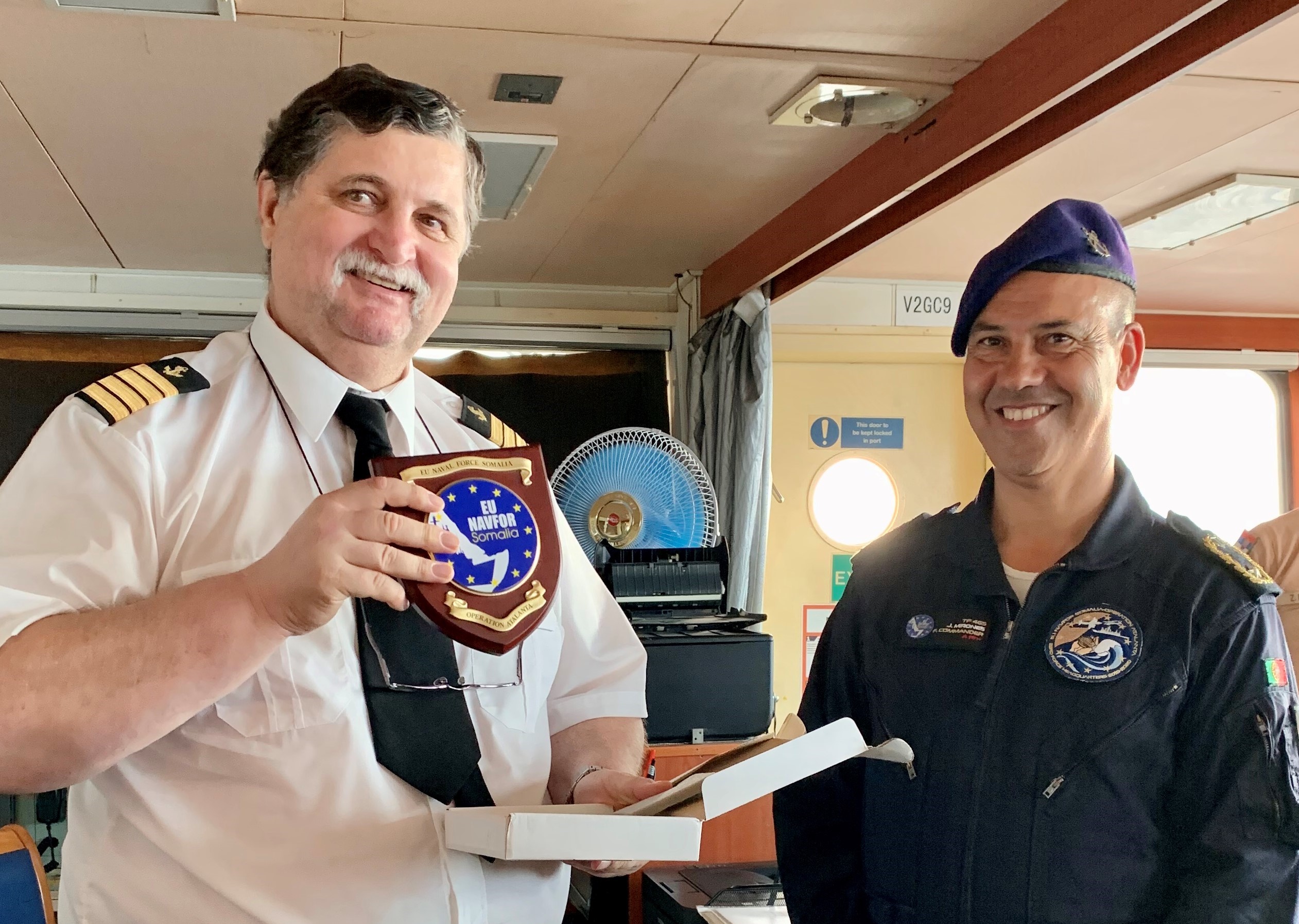 One of EUNAVFOR main missions it to "PROTECT WFP and other vulnerable shipping". MV JUIST is one of the ships contracted by WFP to deliver food to different cities of Somalia. A Serbian AVPD (Autonomous Vessel Protection Detachment) is on board under FCDR Command and Control composed by 12 members. According to AVPD commander, CAPT Zivko Bogdanovic, the visit has been an honour and a privilege for this group of Serbians who will be providing security to the ship for the next months.