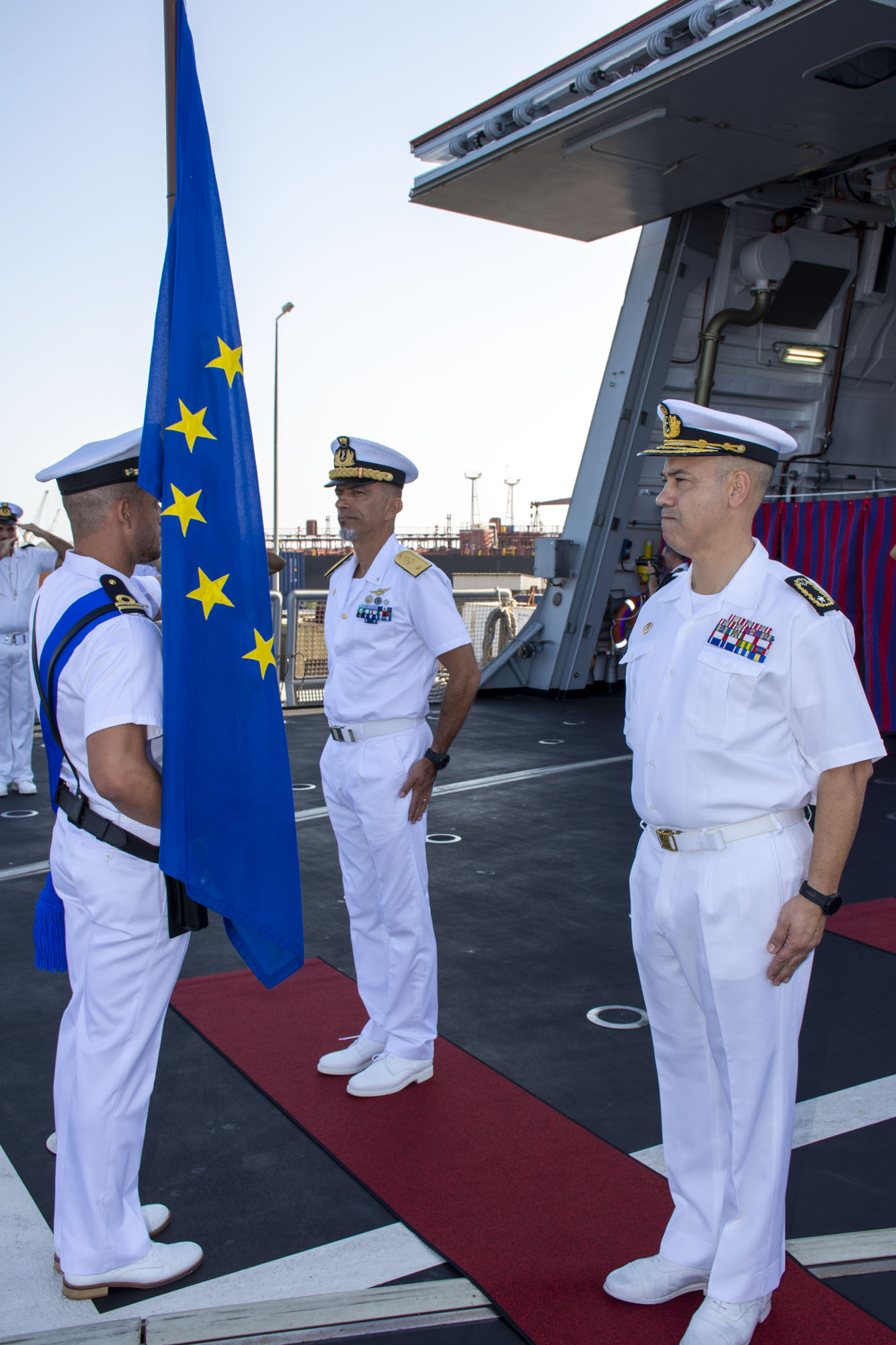 03 December 2019
—Today, EU NAVFOR Somalia Operation ATALANTA welcomed a new Force Headquarters, the Spanish Flagship ESPS Victoria, which will be led for the 33rd operation rotation by Portuguese Commander Commodore José António Vizinha Mirones and his crew.
In a ceremony on board the previous #OpATALANTA Force Headquarters the ITS Antonio Marceglia, former Force Commander Rear Admiral Armando Paolo Simi handed over Force Command to Commodore José António Vizinha Mirones.
The Force Commander Cmdre Vizinha Mirones will exercise command and control of all military forces in the Area of Operations during the 33rd rotation, will be responsible for the planning, orchestration and execution of tactical military activities, and will contribute to Operational Planning taking place in the Operation Headquarters in Rota, Cadiz.
About the ESPS Victoria
The ESPS Victoria is an Oliver Hazard Perry class. This class of guided missile frigates is named after the U.S. Commodore Oliver Hazard Perry, the hero of the naval Battle of Lake Erie. Also known as the Perry or FFG-7 (commonly "fig seven") class, the warships were designed in the United States in the mid-1970s as general-purpose escort vessels. Fifty-five ships were built in the United States: 51 for the United States Navy and four for the Royal Australian Navy (RAN). In addition, eight were built in Taiwan, six in Spain, and two in Australia for their navies.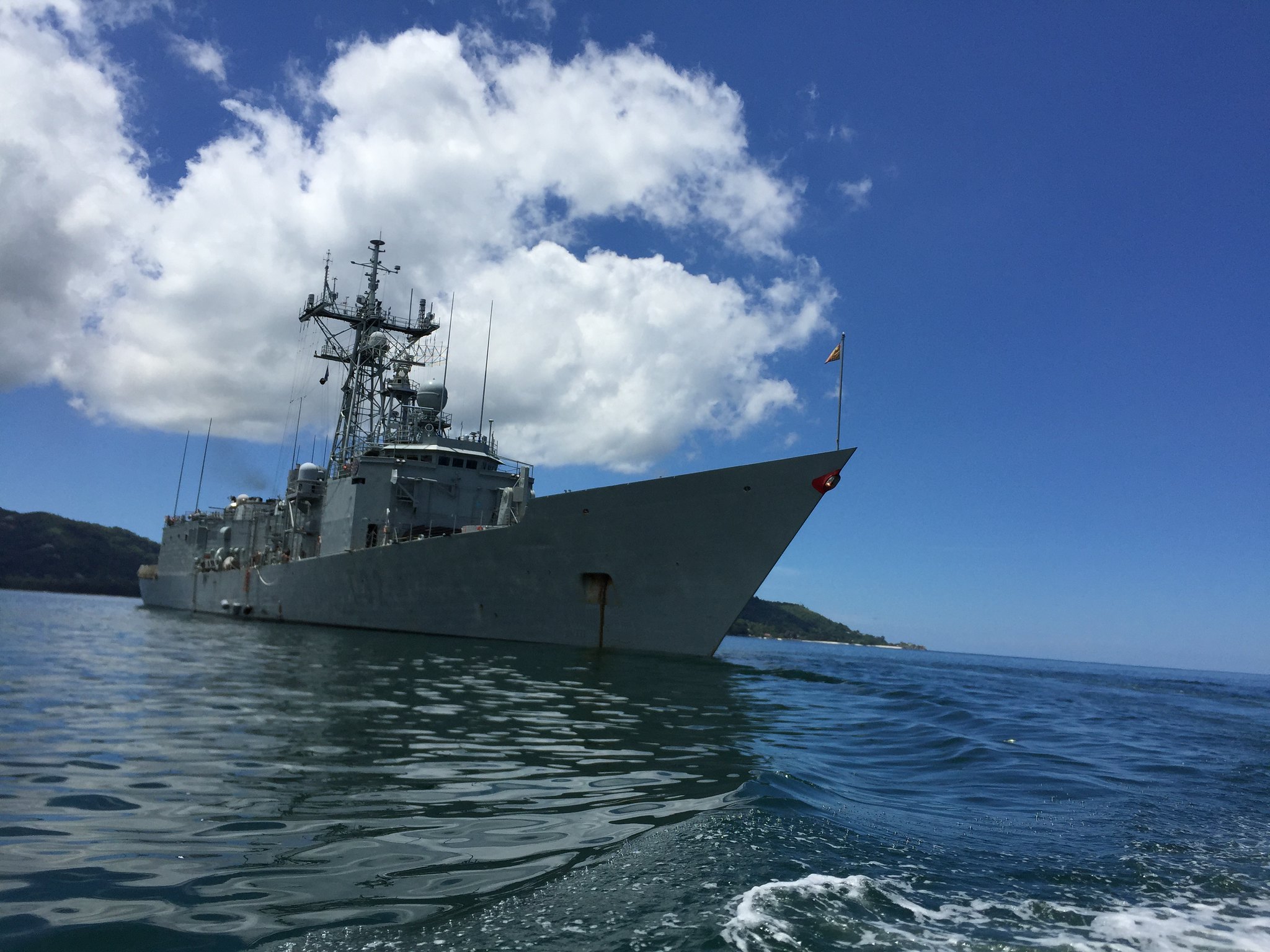 About the ESPS Victoria


Type: Guided missile frigate


Displacement: 4,100 long tons (4,200 t) full load


Length: 408 ft (124 m) waterline, 445 ft (136 m) overall, 453 ft (138 m) for "long-hull" frigates


Speed: Over 29 knots (54 km/h)


Range: 4,500 nmi (8,300 km; 5,200 mi) at 20 knots (37 km/h; 23 mph)


Armament:









One single-arm Mk 13 Missile Launcher with a 40-missile maga-zine that contains SM-1MR anti-aircraft guided missiles and Harpoon.


2 triple Mark 32 Anti-submarine war fare torpedo tubes.


1 x OTO Melara 76 mm/62 caliber naval gun.


1 x 20 mm Phalanx CIWS .


1 X SH60 Bravo







Operation ATALANTA deters piracy and armed robbery off the Somali coast, protects World Food Programme-chartered vessels, monitors fishing activity in the region and supports others EU missions and international organisations.