Djibouti, 24 July 2019
—During a ceremony on the French Armed Forces Base (BA188) in Djibouti, where the Spanish Operation ATALANTA contingent P-3M Orion aircraft is deployed, Lt. Col. José Ignacio Jaime Peñuela officially transferred command to Lt. Col. Miguel Ángel Sáez Nievas. The P-3M Orion will continue under Lt. Col. Nievas' command for its 35th contingent and its 66th rotation with EU NAVFOR, providing surveillance and protection against piracy off the Somali coast.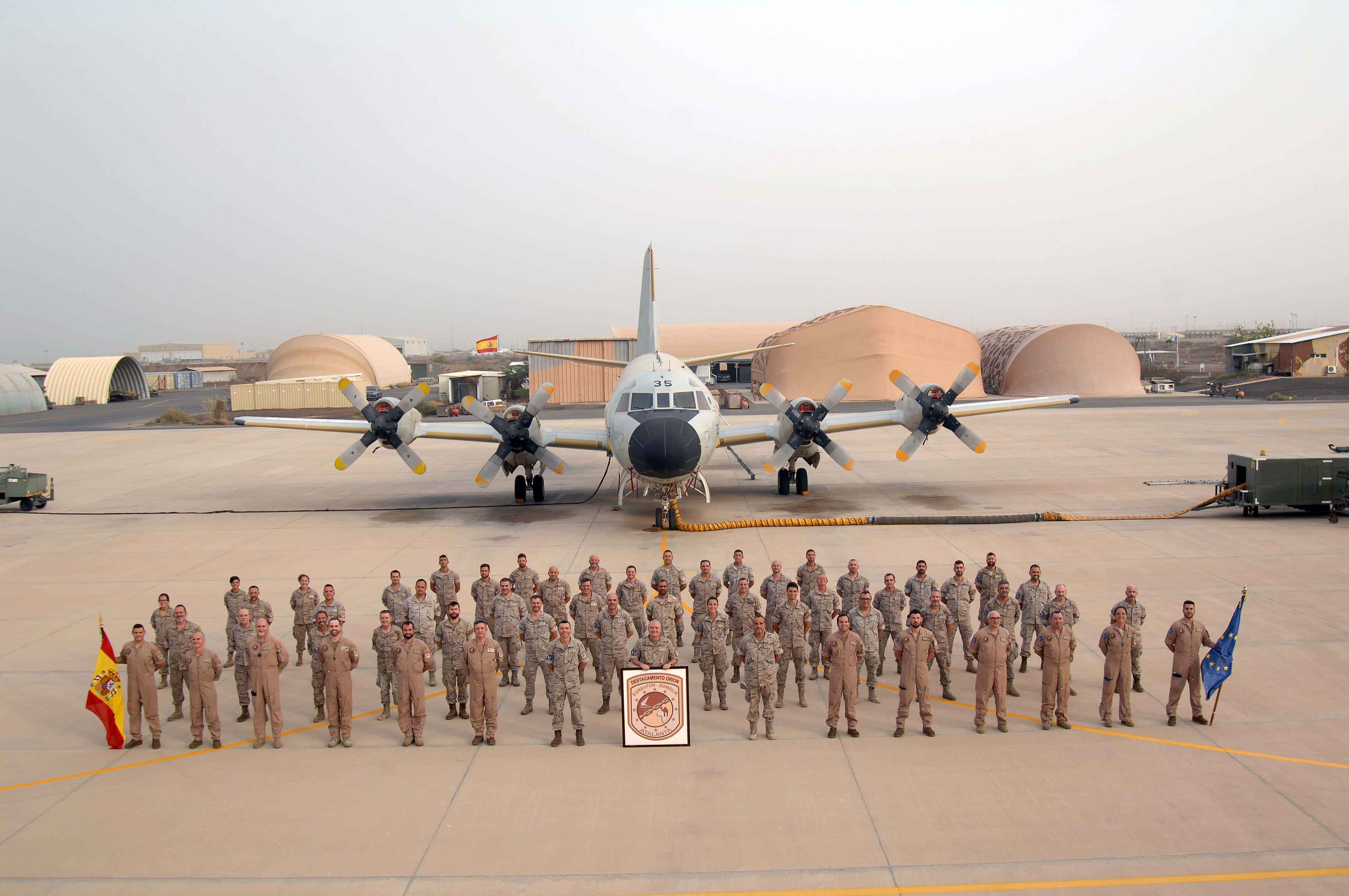 The components of the 34th relay of the Spanish MPRA on their last day in the area of operations.
The P-3M Orion detachment demonstrates the commitment of the Spanish Armed Forces to the fight against Somali-based piracy, which continues to affect Europe and other nations. The unit is comprised of 58 aviators from different units of the Air Force and Navy, who carry out maintenance, security and logistics in support of the operation. The detachment's priority mission is to provide approximately 100 flight hours per month to the EU NAVFOR Force Commander, and as of right now it has completed nearly 1,500 operational missions. The aircraft was originally designed for anti-submarine fighting, but its great versatility allows it to carry out missions related to maritime surveillance, intelligence, search and rescue or counter-drug-trafficking.