Djibouti, 14 September 2019—As monsoon season comes to an end in the waters off the Horn of Africa, EU NAVFOR Somalia Operation ATALANTA welcomes returning reinforcement from the German Maritime Patrol Reconnaissance Aircraft (MPRA).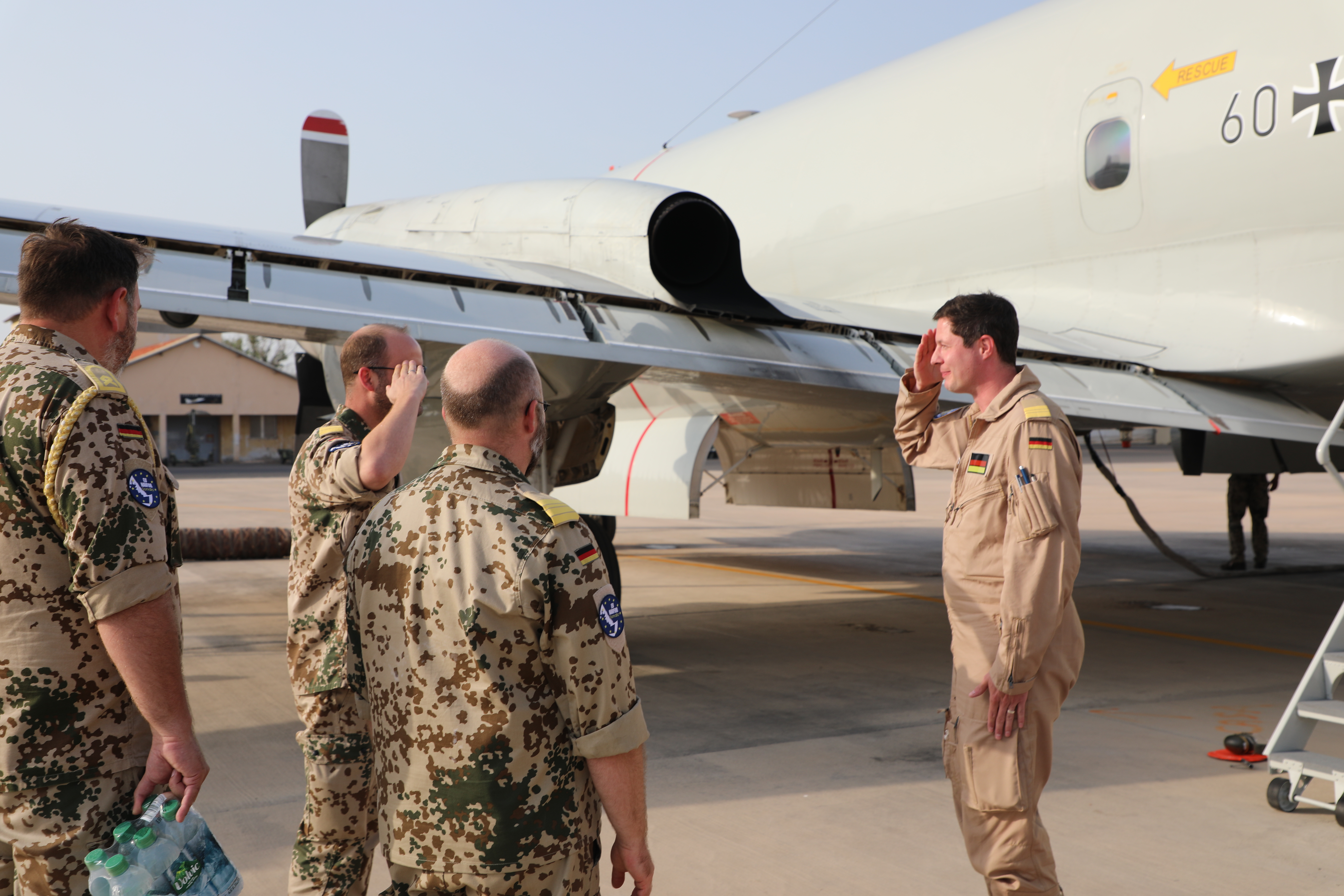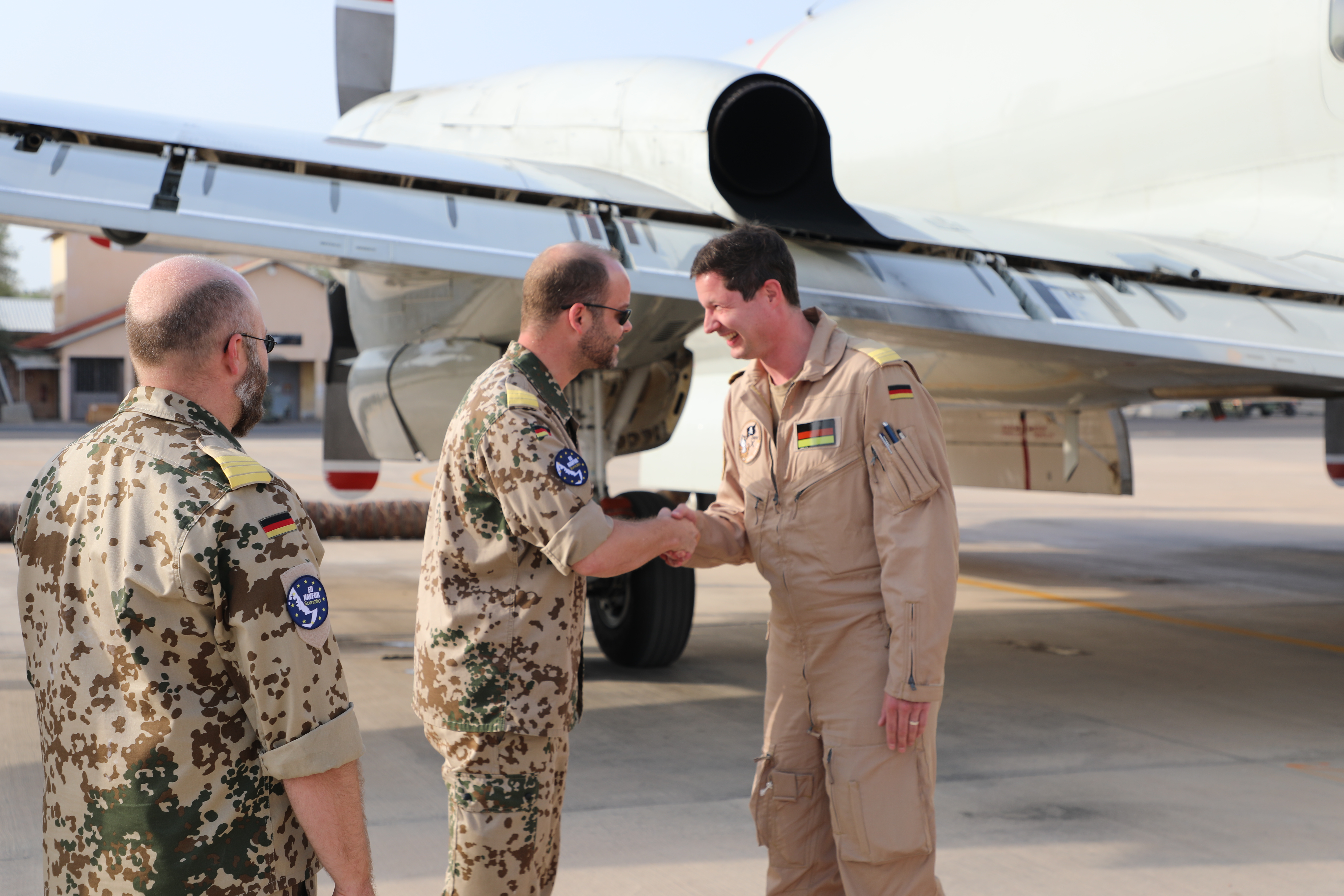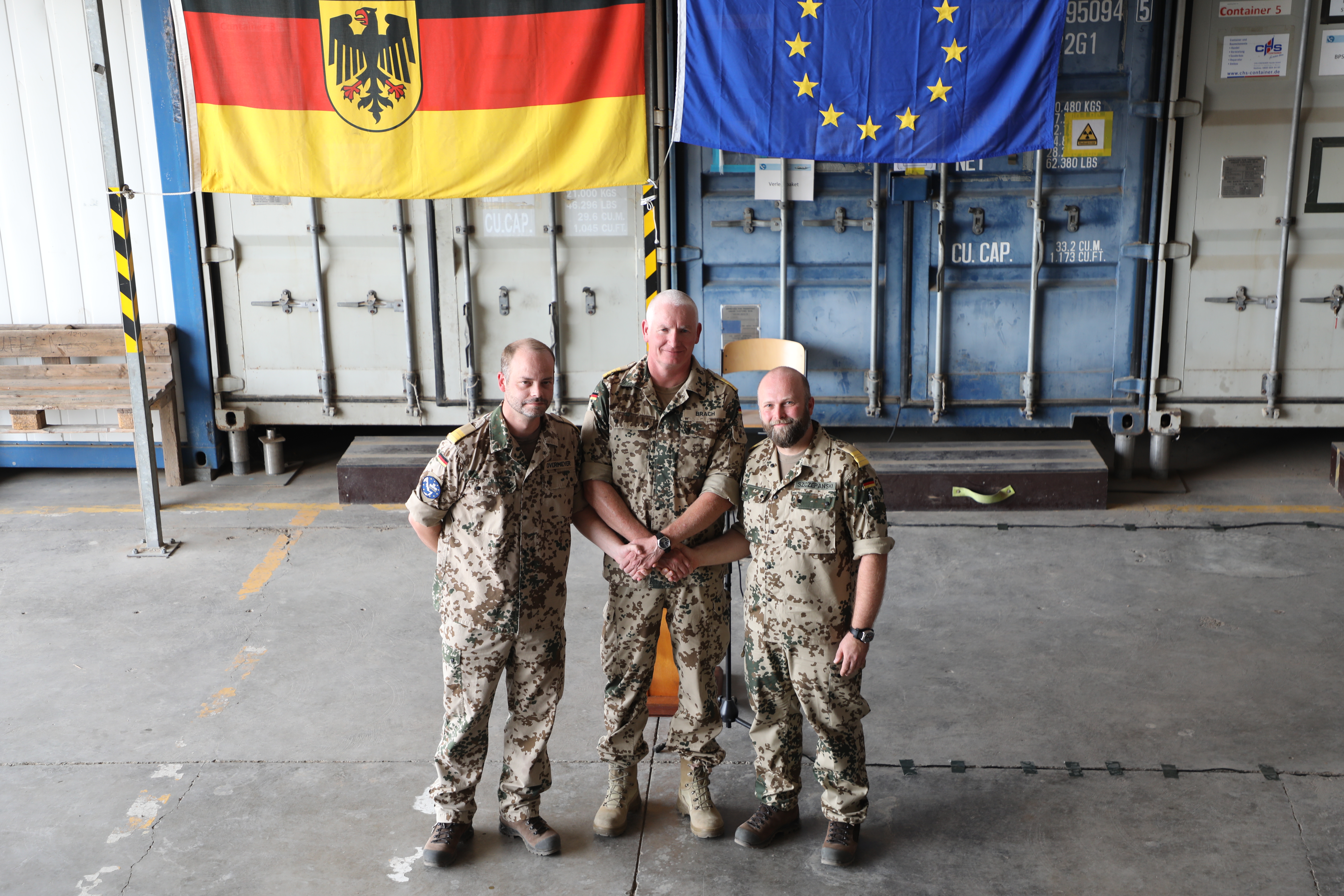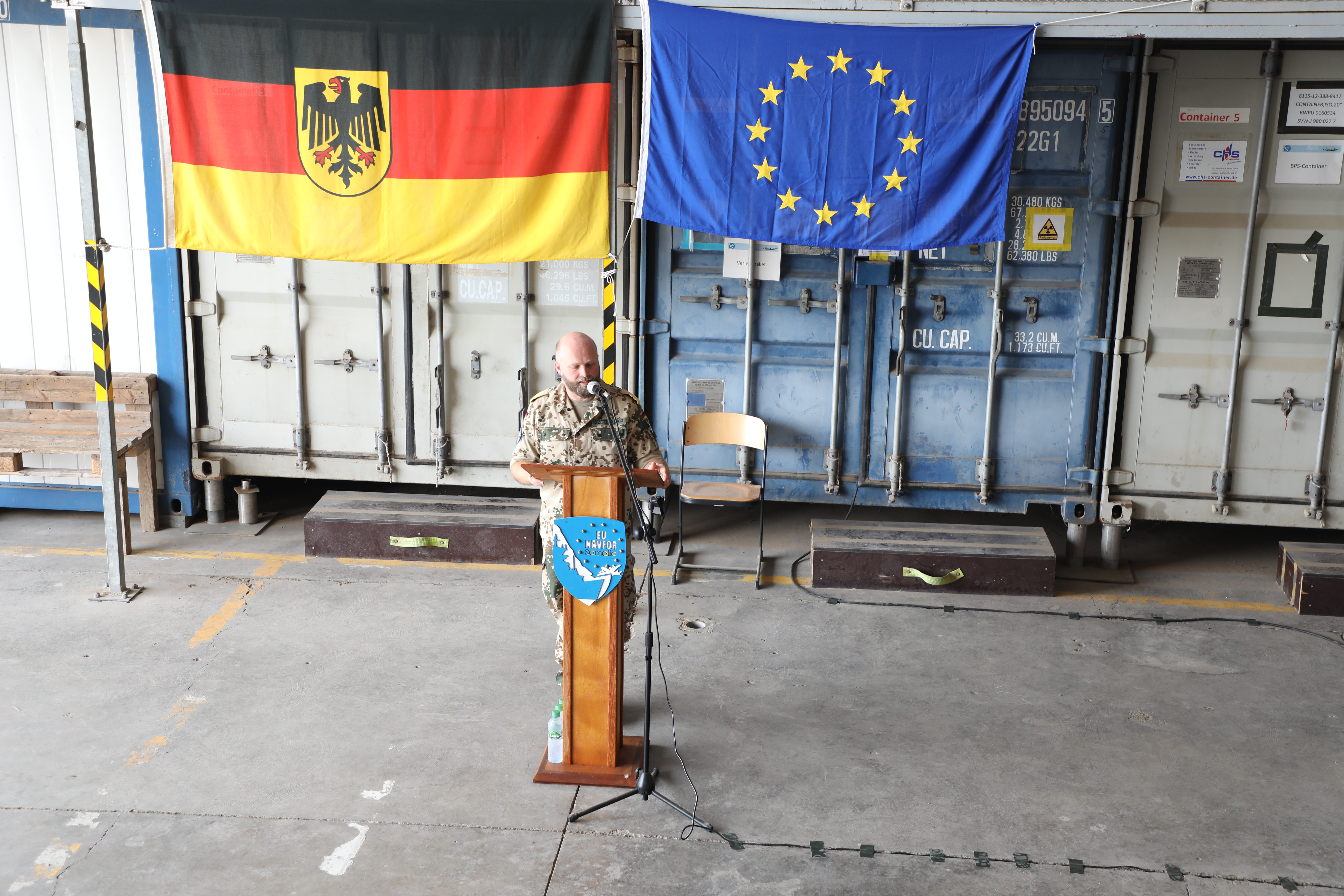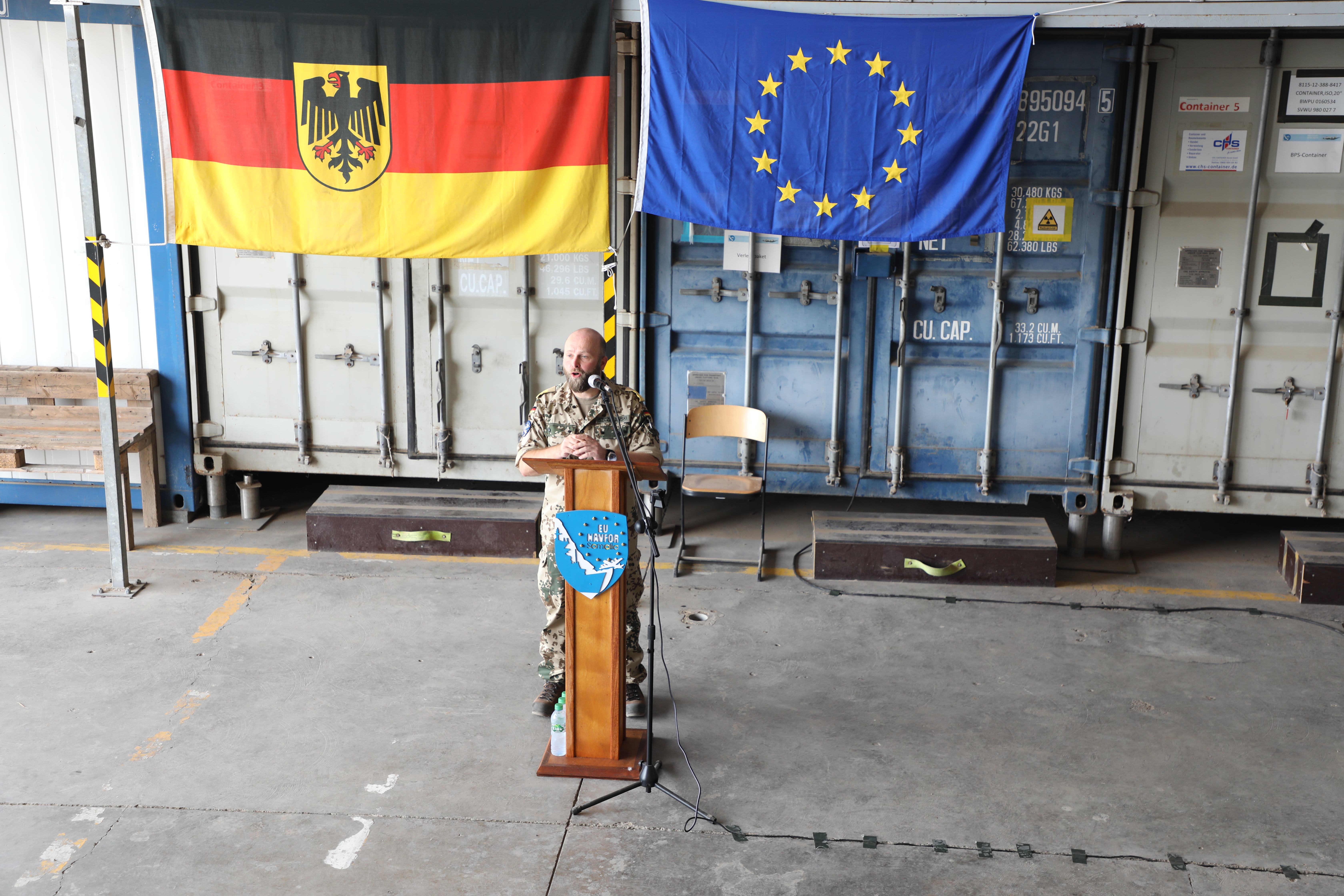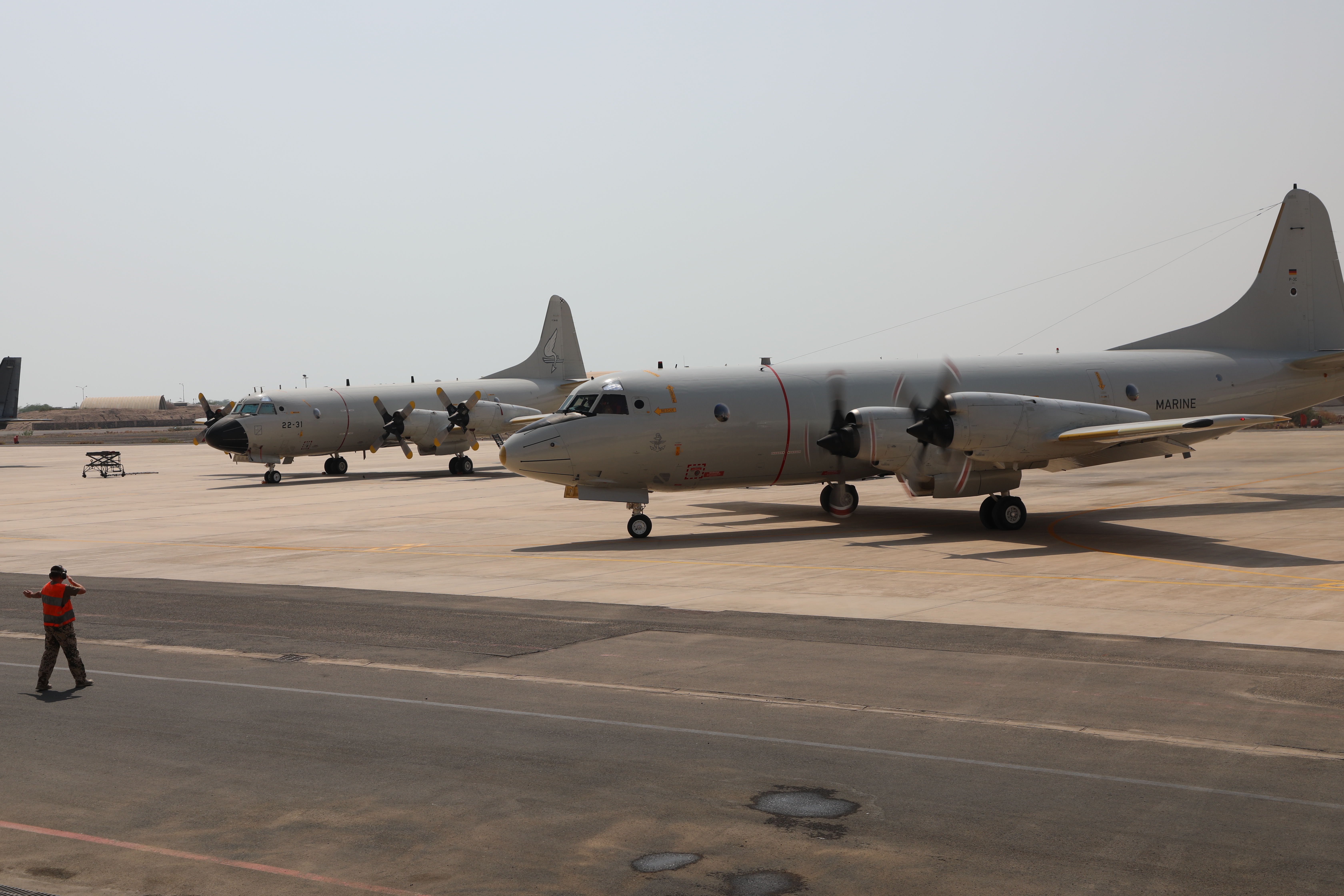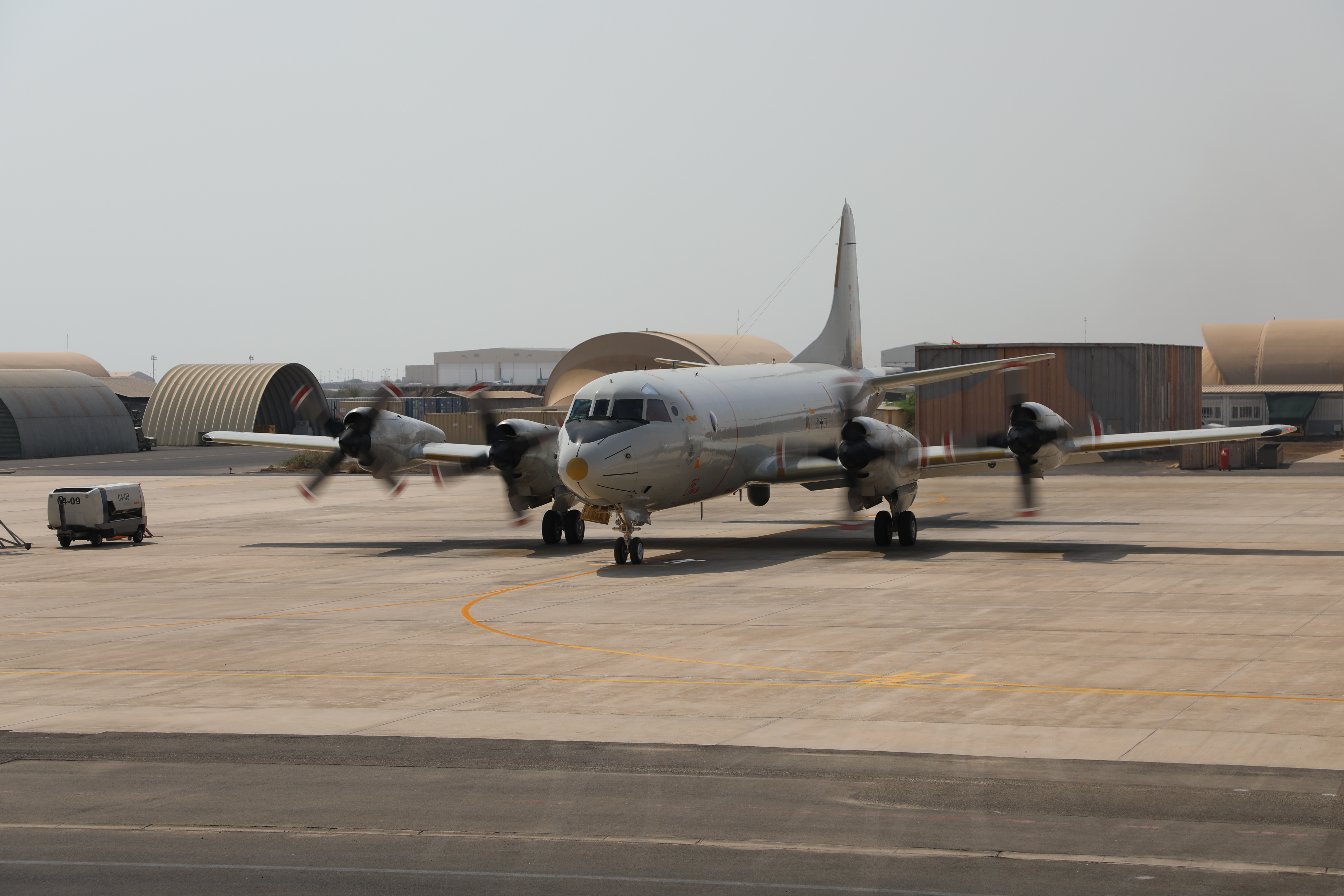 The MPRA, with the call name "JESTER," touched down in Djibouti on 14 September at 16:30 local time, after a two-day transit via Cyprus. As one out of Operation ATALANTA's two MPRAs, the German P-3C is essential to the counter-piracy operation, as it patrols the Gulf of Aden, the Somali Basin and the Indian Ocean.
On 18 September, German MPRA Detachment held an official ceremony to celebrate the change of command from the 28th to the 29
th
DEU rotation.
On behalf of Commander Bundeswehr Joint Forces Operations Command, Captain (German Navy) Guido Brach transferred national command of the German Forces EU NAVFOR Somalia contingent from Lieutenant Commander Sascha Overmeyer to Commander Thomas Szczepanski.
"Especially in this fragile region in the Horn of Africa, Germany's contribution to EU NAVFOR Somalia demonstrates how important this operation is to German public and politicians," said Captain Brach at the ceremony.
Germany has been contributing to Operation ATALANTA since the beginning in 2008. Last April, Germany's deployed MPRA helped to dismantle an
attempted piracy attack
when pirates seized a Yemeni Dhow off the coast of Somalia. Over the next three months, the crew of the "JESTER" will work diligently alongside Spanish MPRA "CISNE" to achieve compelling results as they always have in the past. The German detachment is proud to belong to the ATALANTA family once again.